Scientists study "metal fatigue," the phenomenon by which metal is damaged or fails outright because of prolonged exposure to certain kinds of stress or flex or vibration. Wikipedia defines it thus:

Metal fatigue is the progressive and localized structural damage that occurs when a material is subjected to cyclic loadings.
Many of us have direct experience with this, when, as children, with our curiosity, we bent a piece of already soft metal until it broke from fatigue effects. It is easily tested, even a paper clip will fail fairly quickly when bent back and forth a few times. (Be careful! Sometimes bending metal until it breaks makes it quite hot!)
But First, A Word From Our Sponsor:
Top Comments recognizes the previous day's Top Mojo and strives to promote each day's outstanding comments through nominations made by Kossacks like you. Please send comments (before 9:30pm ET) by email to topcomments@gmail.com or by our KosMail message board. Just click on the Spinning Top to make a submission. Look for the Spinning Top to pop up in diaries around Daily Kos.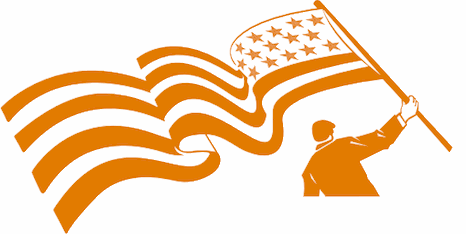 Make sure that you include the direct link to the comment (the URL), which is available by clicking on that comment's date/time. Please let us know your Daily Kos user name if you use email so we can credit you properly. If you send a writeup with the link, we can include that as well. The diarist reserves the right to edit all content.
Please come in. You're invited to make yourself at home! Join us beneath the kos-doodle...
More ominously, our society's experience with metal fatigue is a tale of accident, crashes, collapses ... many of them very expensive in lost human lives. We continue to learn lessons about engineering design to accommodate the phenomenon, through a variety of strategies including scheduled inspections, reinforcement, refurbishment, research into new metal alloys and usage practices to minimize stress manifestations in vulnerable areas.
You can see images of metal fatigue at Google Images, here.
Why is metal fatigue of significance in a political blog?
It matters because human beings are no more immune to stress fatigue than metal is. Repeated exposure to deep frustrations and anger have a cost, and even the most emotionally balanced human beings can find their patience wear thin, and their behavior compromised in reaction. Democrats (I have been as affected by this as anyone) have experienced deep frustrations over the past decade or so by the policies and practices of Republicans, by how there are really no significant problems faced by our people that they care to try to solve, how they have reduced campaigning for power to a near art form, while lacking the intention to use that power on behalf of our people. Worse, they obstruct those who do seek to accomplish ANYTHING, regardless of what that is, then they criticize for failing to accomplish. Yes, jobs growth is anemic. Certainly it isn'€™t even close to what we would like to see. But neither is it a consequence of the jobs measures we tried to implement, which they blocked and undermined at every opportunity. Their criticism of job creation shortcomings is really a gloat, at what they have blocked. But the suggestion that they would like to see more is a hypocrisy, because they could have seen more, lots more. They don'€™t CARE about jobs, only about the perception that they care. From their proposals, it's clear they don'€™t, that solving any significant problem (or even HELPING with it) is not a challenge they care to embrace. Unemployment? They know it LOOKS bad, and people whose votes they want care about it, but what the heck, THEY have jobs, don'€™t they? (Or enough wealth that the question is irrelevant.) What else matters? If God wanted those people to have jobs, they would have them, wouldn'€™t they?
They have one challenge, just one. Getting elected, then being IN power, to have it, if not to use it for any constructive societal purpose. How to get elected? They don'€™t DO anything. In their world, on the national level, there are really only two governmental functions they regard as justifiable: national defense and federal prisons.
They have taken Reagan's infamous criticism that government is the problem as a thesis to be defended at ALL costs, not as a challenge to be overcome. The worse government functions, the better off they are, politically, because it makes Reagan seem right and Democrats (who always want government to function BETTER) seem wrong. Now they'€™re running ads slamming Obama'€™s record in job creation when they have spent the last three plus years doing everything imaginable to BLOCK job creation initiatives. That for which they would criticize him damns them MORE, but they have the gall to run the ads ad nauseum. Why? Because they have enormous faith in the fatigue factors of ad campaigns like that. They think people will simply wear out and wear down, and not notice the cowardice with which they run away from their "€˜candidate,"€™ their abysmal, cowardly policies and practices. It works to a greater or lesser degree every election.
They think we will wear down, too. And become frustrated. And lose focus. And lose our cool, and turn on each other, and chase away our voters with our negative energy and hostility. That's how the fatigue phenomenon works, in our acutely political world. Will we let ourselves become purely reactive? Will we resist the fatigue effects and make the case for effective government that needs to be made in this country?
On to tonight's comments! (Most graciously formatted and collated by our own brillig! Thank you, my friend!)
---
Brillig's ObDisclaimer:
The decision to publish each nomination lies with the evening's Diarist and/or Comment Formatter. My evenings at the helm, I try reeeeallllyy hard to publish everything
without
regard to content. I really do, even when I disagree personally with any given nomination. "TopCommentness" lies in the eyes of the nominator and of you, the reader - I leave the decision to you. I do
not
publish self-nominations (ie your own comments) and if I ruled the world, we'd all build community, supporting and uplifting instead of tearing our fellow Kossacks down.
From indycam:

This one by masparro ... it made me laugh.
From leu2500: Romney is the gift that keeps on giving. The latest example: gasorg's response to doc2's comment in kos' diary Obama is winning. Period.
From Noddy:

stevej's comment on Kaili Joy Gray's diary is spot on.

stevej states a truism and inspires*joe shikspack* to offer a brilliant suggestion that's immediately seconded and expanded by stevej's response in joe shikspack's diary9th Circuit ruling favorable for Occupiers to hold police, gov'ts accountable for excessive force.
From MKSinSA:

In a "Best in Class" snark-filled Sarah Palin tribute (as though any diary re: Palin could be anything but) written delightfully by Kaili Joy Gray, the comments carried the hilarious theme. This one by CayceP, however, took the prize.
---
Top Mojo for yesterday, July 31st, first comments and tip jars excluded. Thank you
mik
for the mojo magic!
1) Not only enjoyable by EntrWriter — 185
2) My problem isn't knowlege... by RichM — 160
3) The wimp factor is huge with this one. n/t by concernedamerican — 154
4) here's hoping he's arrested and charged by davidkc — 154
5) This is really the point of speaking up by absdoggy — 153
6) I heard Sean Hannity last night, quite by accident by susan in sc — 151
7) There's an easy way to prove him wrong Mittens. :) by citizenx — 144
8) HAHA by librarianman — 144
9) No shit. by Kristina40 — 123
10) Not Really by Reino — 116
11) Thank you. I wish I could do that. Unfortunately by ZedMont — 109
12) I'm also wondering how long by Kristina40 — 109
13) Important lesson by Lib Dem FoP — 108
14) This is some smart politics, along the lines by Penman — 102
15) Yes, arrested and being charged: by flitedocnm — 99
16) Not letting the lies go unchallenged is how by janmtairy — 95
17) precise, actually I can get much nastier by RWN — 94
18) living in a seven bedroom, six-and-a-half-bathroom by denig — 94
19) it's not easy by boadicea — 87
20) Link by Reino — 85
21) a thousands words by xxdr zombiexx — 83
22) Okay, I did find a link ... by hungrycoyote — 82
23) I read it somewhere else by zesty grapher — 81
24) There has never been a campaign run like this... by markthshark — 80
25) I don't see how Reid's statement proven false by Puffin — 77
26) Well ... by Bronxist — 77
27) you just don't get it. by Pope Buck I — 75
28) Frankly, I think the media should simply by commonmass — 75
29) Once upon a time there was a President named by robcat2075 — 75
30) Speechless by blue aardvark — 74
31) Yes, letting the lies go unchallenged ... by Demi Moaned — 74
32) Sadly, this will only rev the base. by Crashing Vor — 74
---
Top Pictures for yesterday, July 31st. Click any image to be taken to the full comment. Thank you
jotter
for the image magic!