A friend and I were just having a conversation the other day about how much we've tamed our drinking since we graduated from college. It's true, of course, for obvious reasons. For one thing, now that we're in grad school, we don't have time to party like we used to. Now, when we drink, it's to relax after a particularly hectic week. Or to drown our sorrows. It's no longer "fun." It's...necessary? Yes, necessary. And enjoyable. But definitely not fun like it used to be.
Had you asked me what my drink of choice was when I was an undergrad, I don't think I would have even had a good answer. I wasn't drinking to enjoy the drink, I was drinking to get trashed and have a good time. And I have the medical bills from a leg wound I received at a party to prove it. And that was tequila's fault, for the record (not mine, of course).
Now that I actually take the time to savor my drinks instead of seeing how many shots I can force down my gullet, I have a few favorites. And I'm usually embarrassed to admit which ones I like. They're not likely to gain me the respect of the manly men in my life who guzzle Guinness. Not that I particularly care. But my drink choices have been known to elicit giggles from those in my company. Follow me below the doodle-thingy to find out how little taste I have in adult beverages.
But First, A Word From Our Sponsor:
Top Comments recognizes the previous day's Top Mojo and strives to promote each day's outstanding comments through nominations made by Kossacks like you. Please send comments (before 9:30pm ET) by email to topcomments@gmail.com or by our KosMail message board. Just click on the Spinning Top™ to make a submission. Look for the Spinning Top™ to pop up in diaries posts around Daily Kos.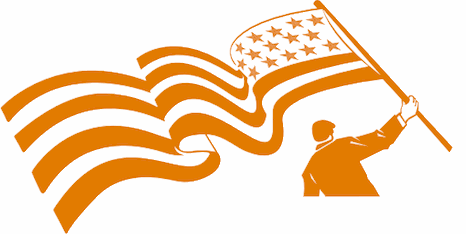 Make sure that you include the direct link to the comment (the URL), which is available by clicking on that comment's date/time. Please let us know your Daily Kos user name if you use email so we can credit you properly. If you send a writeup with the link, we can include that as well. The diarist poster reserves the right to edit all content.
Please come in. You're invited to make yourself at home! Join us beneath the doodle...
I've never been a beer drinker. I've been told it's an acquired taste, and I've tried time and again to "acquire" it. It's just not happening. If I had to have beer, I prefer the lighter stuff (I have been known to be able to choke down Yuengling), but if you so much as put a Guinness under my nose you just might activate my gag reflex.
From my first day of drinking (which was, of course, on my twenty-first birthday, because I am a completely law-abiding citizen :)), I have been a fan of a drink seemingly most other people love to hate: Smirnoff Ice. A friend of mine even told me about a game she and her friends used to play in which the loser had to drink it (and it was actually the object not to drink it, unlike other drinking games). Well I don't know what people are talking about, because I love it. It goes down easy, doesn't leave a nasty aftertaste, and just tastes good and refreshing. My favorite is the original, but I also love any and all alternative flavors, from green apple to raspberry. I've found that there's a great deal of hostility toward Smirnoff Ice in some circles. I once went with some friends to a really nice pub here in Houston, and I made the mistake of asking (sheepishly) if they sold Smirnoff Ice. The server got a horrified look on her face and said, "NO!" At the very least, it gets some laughs when I order it. So I usually drink it in the privacy of my own apartment, where I can savor it like nobody else savors it. Smirnoff Ice is severely under-loved...and I try my best to remedy that.
If you're wondering if I also like Mike's Hard Lemonade, I do, but not nearly as much as Smirnoff Ice. Contrary to what some people claim, they're not interchangeable.
I've now branched out, though, and begun drinking hard cider. This was actually the result of me ordering Smirnoff Ice in that pub and basically being told, in no uncertain terms, that I was an idiot. So I ordered the fruitiest sounding thing off the menu--Woodchuck Amber. Which I really, really enjoyed. So lately, I've been experimenting with different kinds of hard cider. I've been drinking a lot of Woodchuck, but--on the advice of my friend's British husband--I also dabbled in Strongbow. I wasn't a big fan of that, as I thought it was too dry. But very recently, I've been introduced to another brand: Angry Orchard. It's by far my favorite. It has a nice, crisp apple flavor that's a lot more enjoyable than Woodchuck. And it may just be me, but I think it's a bit stronger than Woodchuck. Which would make sense, considering it's called "Angry Orchard."
I do drink other things occasionally. I like margaritas, of course (who doesn't?). I like wine, as long as it's moscato...red wine just tastes awful to me. And my favorite part of going to Studio Movie Grill is getting a big ol' Kahlua Mudslide. But, as you can see, I have some pretty limiting tastes in alcoholic beverages. They generally have to be sweet and/or fruity to make me happy.
Sometimes I wish I liked beer so I could just drink what everybody else is drinking. But I guess that's not in my cards. Smirnoff should be glad, because I think I'm the only reason they make Smirnoff Ice anymore.
Go ahead, make fun of me in the comments!
What's your favorite drink, if you drink?
TOP COMMENTS
August 3, 2012
Thanks to tonight's Top Comments contributors! Let us hear from YOU
when you find that proficient comment.
From mamkotke:

Olympia made me laugh out loud by suggesting a well-timed vacation for Obama.
From ericlewis0:

In addikell's diary that helps clear up the big Dana Bash sourcing mystery, the diarist also left this, along with accompanying photo, in the comments.
From Land of Enchantment:

Noddy provides a thought-provoking description of where she lives.
From Gentle Giant:

I would like to recommend YuccaPete's comment for its funny and surreal example of media failure in kos' diary If the Left were anything like the Right.
From lineatus:

One of the things I love about DKos is that so many of the people are not just really smart, they're also quite funny. Adam B is great at explaining the fine points of legal arguments in ways that ordinary people can understand, but he also cracks me up regularly, too. As with his comment about religious bigotry, in a diary that mocks Romney over the teachings of the Mormon faith.
From Dave in Northridge:

In Hunter's front-page diary, Steve King: The value of diversity 'has never really backed up by logic', Syd of the Funny Hat had this to say.
TOP PHOTOS
August 2, 2012
Enjoy jotter's wonderful PictureQuilt™ below. Just click on the picture and it will magically take you to the comment that features that photo. Have fun, Kossacks!