My uncle, Ashley Ivey, holding one of his great nephews,
my younger son, just three days old, in November 1990.
In February of this year, my last living uncle died at age 88. He was an extraordinary man in many ways. A career Army officer, he retired back in the late 1970's. He served in the Army Air Corps in WWII and was an Army intelligence officer in Korea and Vietnam. He had many postings around the US and the world, including a stretch in Stuttgart, Germany, in the early 1960's.
In November 1944, my then-nearly 21-year old uncle was a navigator on a B-17 Flying Fortress bomber. His crew was a relief crew; i.e., they didn't have their own assigned aircraft but filled in for crews who were on leave or being rotated out. Trained at MacDill Field near Tampa, Florida, the crew flew a new B-17 out of Savannah on September 10, 1944, with stops in Bangor, Maine, Goose Bay, Labrador, and Reykjavik, Iceland before arriving in Wales on September 18, 1944. My uncle recalled many years later:

The Labrador-Iceland flight was...of great concern since, on this, our first major over-water flight, the skies were overcast and at times I was unable to see the ocean waves to determine the "drift" for navigation purposes. ...As the navigator, I was greatly relieved when, at my ETA (Estimated Time of Arrival), the clouds opened up and we saw Iceland below.
Assigned to a base at Debach, England (not far from Ipswich on the east coast), the crew flew its first combat mission on October 5, 1944, with four more successful missions following. Then, on November 2, 1944, the crew was assigned to a plane called the "Straighten Up and Fly Right," which had been flown on 33 successful missions by its regularly assigned crew. The target was the I. G. Farben synthetic oil industry at Merseberg, near Leipzig in Central Germany. The facility was defended by 850
flak
guns as well as fighter planes, including the new jet-propelled
Messerschmitt 262
, which could attain speeds of 500 mph.
It would prove to be the last mission for the "Straighten Up and Fly Right."
Join me below the double gnocchi if you'd like to read more of this too-long diary. If not, just skip on down to the good stuff. But first, a word from our sponsor:
Top Comments recognizes the previous day's Top Mojo and Top Photos and strives to promote each day's outstanding comments through nominations made by Kossacks like you. Please send us the comments you'd like to nominate (but not your own) either by email to topcomments@gmail.com or by our KosMail message board before 9:30pm ET. Just click on the Spinning Top™ to make a submission.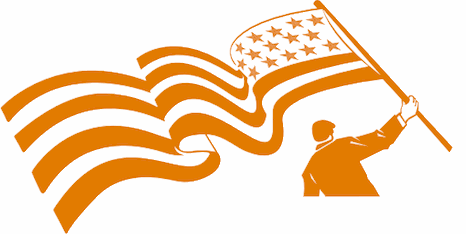 Make sure that you include the direct link to the comment (the URL), which is available by clicking on that comment's date/time. Please let us know your Daily Kos user name if you use email so we can credit you properly. If you send a writeup with the link, we can include that as well. The diarist reserves the right to edit all content.
The original B-17 crew that trained together. Fuller (front row, far right) was replaced by Sgt. John L. Atherton on the fateful flight. My uncle is back row center. The crew called him "Red."
This flight was the second time the crew had been to Merseburg. Back on October 7, on their second combat mission, the crew had survived the heavy flak without incident. My uncle noted,
Nevertheless, when the Merseburg target was revealed this day at an early morning briefing, there was an audible moaning and groaning sound from all the air crews present.
Nearly 1,000 bombers were included in the raid that day. Forty of them were lost, including my uncle's plane. In a book about the Dutch Underground's assistance to downed pilots called
In Dienst Van Hun Naaste...: Een stuk pilotenhulp in de tweede wereldoorlog
, author Bart M. Rijnhout interviewed the co-pilot, Lt. Harvey P. Walter, about the incident. Walter recalled,
A painting of a B-17 under fire from flak while
dropping bombs.
(Image courtesy daveswarbirds.com)

At that moment I saw more flak than I had ever seen. The entire sky for miles around us appeared to be filled with clouds of the flak. ...As soon as we dropped our bombs, we veered to the right at a 90 degree angle and started to descend to "Rally Point," 2,000 feet below, where the sky was clear. Not long afterwards, however, the shells started exploding [again]. The formation was just starting to reform when we had to turn to the right again to avoid a large amount of flak. All of a sudden, all hell broke loose. Perhaps the flak had not increased around us, but it seemed now exclusively directed at us and a few hits struck our plane. To make things worse, the fighter planes started attacking.
Emerging from the onslaught, Stones, the ball turret gunner, reported over the radio that he had a serious wound above his right knee. At about the same time, engine number 4 lost all its oil and quit working. The crew was unable to "feather" the propeller, and the engine became a drag on the aircraft as well as a danger to the plane and the crew as the engine threatened to come apart.
My uncle calculated a course that would avoid the heavy enemy flak in the Ruhr Valley and get the plane back to England, and the crew were grinning at their narrow escape. But number 1 engine quit shortly thereafter, and, with engine 4 out and engine 3 running at half power as well, the crew realized they couldn't make it back to England. They attempted to extend the flight and reach the English Channel by lightening the load, throwing out everything they could, including guns, ammunition, food, personal items, and even parts of the plane itself, like hatches.
But the aircraft was losing altitude quickly and pilot Bob Proudfit decided to ditch over Occupied Holland. Proudfit, who had extinguished an engine fire on an earlier mission by going into a dive and "blowing out" the flames, had his work cut out for him. Walter said,

Not that he had much choice, but Bob picked a field that seemed to have irrigation ditches running through it. Alongside of it was a row of trees with ten-inch thick trunks. ...We were going to land perpendicular to the ditches instead of parallel, as we would have preferred. ...Bob made an ordinary power approach and cut the power just before hitting the tree tops. ...At the moment that we hit the trees, I took hold of the controls, more to hold onto something than to control the ship. However, just after hitting the trees, the left wing [dipped] and we both did control to pull up the plane. ...I remember Bob making a perfect landing after hitting the trees.

...I am not sure, but I think that the plane just bounced once, or the jar may have been caused by the shearing off of the ball turret [the wounded Stones had already been removed from the turret]. In any case, the landing was smooth compared to what I had imagined for such an emergency landing. We did slide quite some distance, however. Of course, that was to be expected when a plane of 32 tons hits the ground at 110 to 115 mph, even if the wheels were not down and the whole underside acted as a friction brake.
Safely on the ground, the crew quickly evacuated the wounded Stones and set the plane on fire to prevent anything of value being taken by the Nazis. My uncle remembered:
A number of local Dutch people quickly gathered at the crash site and, by sign language and broken English, we were given instructions for escaping the local Germans. Most of us exchanged our outer clothing with the local people. We had to get rid of or hide our flying suits, which would readily identify us to the German soldiers approaching from the far side of the field. I ended up in denim overalls and a pair of wooden shoes (klompen) that must have been at least size 14!! (I will never forget having to slide my feet or take the shoes in my hand to walk or run.) Also, I recall some German soldiers approaching the crash site and calling out, "Halt!" as I ran off the field in the opposite direction. Following our intital instructions from men who later turned out to be members of the Underground resistance force, we all eventually came together briefly at the village of Lisse, at a farm or orchard everyone called the "Fruit Farm." This was the local headquarters of the Dutch Underground Resistance Forces. (Dick Stones, the ball turret gunner, was taken to a local doctor for treatment and captured by the Germans. When interrogated by the Germans, Dick insisted that he had been the only man on the plane! Dick received medical treatment from the Germans but remained a Prisoner of War until he was released at the end of the war.)
Helene Barge, the 19-year old girl who helped
Harvey Walter escape capture.
The pilot, Proudfit, and the co-pilot, Walter, were separated from the main group. Walter was assisted by "a girl of about 17 or 18 years of age." Actually, she was 19-year old Helene Barge (whose family was hiding a number of Jews at their house). She borrowed a bicycle from another girl, and, riding double, they went to the baker's house in the nearby town of Leimuiden, where Walter got a cup of coffee, a bath, a change of clothes, and a meal. Eventually, after a boat trip on a canal and being disguised as a house painter to get through German checkpoints, Walter made it to the Fruit Farm where he rejoined his crew. Walter gave his ring to the baker and his bracelet to the girl as a token of his thanks.
The pilot, Proudfit, apparently went a little nuts after the crash. My uncle describes it this way:

There is one very sad note to our story. Our pilot was returned to Allied Control on December 13, 1944, under circumstances less than honorable. [The rest of the crew was not returned to Allied Control until March 18, 1945.] It had been reliably reported to me by members of the Dutch Underground in 1945 and again in recent years, that Proudfit apparently had a period of temporary insanity of some type. I was informed that Proudfit told the Dutch people who were housing him and local Underground officials that either they would help him escape from German-occupied Holland without delay, or that he would turn himself and them in to the Germans. One Underground worker in 1945 said, "It was a case of making this attempt at great risk to our people or shooting him."
From the Fruit Farm, the men were dispersed among the populace. They were sent in ones, twos, and threes to stay with resistance members, shifting locations occasionally to keep from being discovered by the Germans. My uncle recalls his exit from the Fruit Farm:
My first move, with several others of my crew, was in a Dutch police car with genuine Dutch police who were also members of the Underground. The car was powered by a charcoal-burner and, during the night move, a fuse for the lights blew out. There were no replacement fuses, but we stopped at a local physician's house to get a piece of tinfoil (not easy to come by) to repair it.
My uncle shifted locations a number of times. He first stayed for a month in Hillegom with the family of Jan Lommerse. Along with three other members of the crew, my uncle remembers they
had a very small hiding place, between a bedroom wall and the chimney, that could be entered only by lifting a board in the wall. Once inside, we could latch the board but were so cramped for space that we had to stand up and lean against the chimney, being very still so that anyone in the room below would not hear us. One night after curfew, German officers rapped on the door and came in, seeking schnapps or other alcoholic beverages. We four Americans were very glad to have that secret hiding place, even if it was so small.
After that, my uncle was never with more than one other crew member at a hiding place. At the home of P.J. Van Dam, a Dutch policeman, my uncle remembered,
...local friends of the Van Dam family came to call and we Americans were hurriedly cautioned to pretend to be deaf and dumb. All went well until the visitors were saying their farewell. Without thinking (truly dumb!) I responded verbally, "Dag" (informal for "goodbye")!! Fortunately, the visitors were loyal Dutch citizens and did not report us to the Germans.
As he made his next move, to Noordwijkerhout with Leonard Pogue, my uncle was dressed as a Dutch policeman to get past the German sentries. He stayed with Dr. Verselewel De Witt Hamer, his wife, and five teenaged and adult children. There was a "superb hiding place in a hollowed out wall between two rooms, almost three feet wide with mattress padding on which we could stretch out." On his 21st birthday, December 13, 1944, he had a small bit of meat, the first he'd had in over a month. He was also given a pack of black market cigarettes (which cost about $24!!!) which "lasted me for an entire month." And he received false identity papers which "looked quite genuine since the town officials responsible for issuing such documents were also members of the Underground!"
Dutch Identification Card (or Persoonsbewijs) of my uncle, US airman Ashley Ivey, identifying him as Piet Bakker. His birthplace is shown as Dutch East Indies (NOI) to preclude the Germans from verifying the data.
The plan was to move the crew to the liberated part of Holland in January 1945, but a big snow storm delayed departure to February 12, 1945. Hidden in the hold of a canal boat transporting vegetables, they made their way to Rotterdam, where four of the airmen stayed with C. Anemaet-Ter Bruggen, a retired Dutch soldier, for about a week.
They next moved to the home of Captain Krol, a ship's captain and the former Commodore of the Holland-America Line. Krol, his wife, and his two adult daughters were very active in the Underground. Food was scarce, but they ate sugar beets to keep from starving. One day, the men were actually taken to a cocktail party with schnapps and cheese, sponsored by the local Underground!
All of the crew (except Proudfit and Stones) left Rotterdam on March 15, 1945, traveling by foot, bicycle, or horse-drawn mail cart. They arrived at the town of Hendrik Ido Ambacht and left the next day, staying in a village (probably Sliedrecht) for a day and a night. With the moon dark and the oars muffled, the crew headed out by boat at 10pm March 17, 1945, hoping to link up with the First Canadian Army. At 1:30am on March 18, the crew made it to Free Holland near the village of Lage-Zwaluwe, 136 days after their crash.
They were taken to the headquarters of the First Canadian Army at Tilburg and given food, which they wolfed down and promptly threw up. The crew were given Canadian uniforms and taken on a "wild ride" in Canadian motorcycle sidecars to Brussels, Belgium, for more debriefing. Next, they were flown to Paris for five more days of debriefing, staying at the Lafayette Hotel. Finally, the crew was flown back to England, where they rejoined their outfit at Debach. They were not allowed to fly any more missions because their knowledge of Dutch Underground activities could be dangerous to the resistance members. The crew returned to the US on the SS Uruguay, landing in New York harbor on May 7, 1945. The next day, May 8, was VE Day, the end of the war in Europe.

Ruth and Ashley Ivey (sitting) with Dutch helpers,
(standing, L-R) P.J. van Dam, Gre and Jan Lommerse.
After he returned to the States, my uncle sent many food and tobacco packages to the brave Dutch people who had helped him escape. While stationed in Stuttgart in the 60's, my uncle, aunt, and two cousins took a 10-day trip to Holland and met many of the people who had assisted the crew. Many years later, my uncle became active in the Air Forces Escape & Evasion Society (AFEES). At the AFEES reunion in Irving, California in 1991, many of the Dutch resistance fighters were invited to the US to participate. My uncle was reunited with most of his crew (both pilots were dead and Atherton was unable to attend) and many of those who risked their lives to save his.
My uncle is gone now, and so are most of the other World War II veterans, including my dad, a "grunt" who slogged through New Guinea with a radio on his back and an M1 in his hand. Maybe they were "The Greatest Generation." Certainly, the Dutch Underground were heroes. They were cops, doctors, bakers, farmers, and young girls. They were ordinary folks who did extraordinary things.
Perhaps all us ordinary humans are capable of extraordinary deeds of courage and compassion. I just wish we didn't need the worst of us—extraordinary human cruelty—to bring out the best in us.
TOP MOJO
August 3, 2012
(excluding Tip Jars and first comments)
Got mik!
1) Just Passed a Large Billboard for the Museum In by Gooserock — 112
2) You Don't Like Simple Things, eh? by JekyllnHyde — 105
3) Couldn't agree more! by ericlewis0 — 102
4) Wait a fucking minute! by anastasia p — 100
5) Note that Reid is also goading journalists to do by Calouste — 95
6) Been around for decades by Semblance — 94
7) please don't make me go there...noooooooooooooo by Statusquomustgo — 86
8) The Other Chicks by RoIn — 85
9) money quote: by FindingMyVoice — 83
10) The tag line "He pays less, you pay more" by ontheleftcoast — 82
11) G4S Has a History of Not Providing by bink — 80
12) Who'd have known just eight years ago that in 2012 by puakev — 80
13) Which one? by Dallasdoc — 76
14) Perhaps Mittens has been contributing the $6k by bobdevo — 73
15) That's exactly it. by weatherdude — 73
16) Completed Week 1 of my Chock-fulla-h8 by xxdr zombiexx — 71
17) Retroactively, of course! n/t by woolibaar — 71
18) Like who? by twigg — 71
19) uh, wait a minute by gchaucer2 — 70
20) Has this amazing and alarming fact been reported by concernedamerican — 69
21) Ok, besides the fact by gchaucer2 — 67
22) Great Ad, I Saw It Here in Ohio on NBC During by Gooserock — 66
23) Yeah... by Just Some Guy — 66
24) I remember once, years ago by mjbleo — 65
25) I agree Eric, Reid is stepping up... by BarackStarObama — 65
26) So they're going by A Mad Mad World — 64
27) But did the judges use the correct font by blue aardvark — 63
28) I would love for Hawaii to offer up by Sychotic1 — 61
29) This is a clear denial of equal protection of the by Ohiodem1 — 60
30) Not that I know of no, but by calebfaux — 59
31) The most important thing by tobendaro — 59
TOP PHOTOS
August 3, 2012
Enjoy jotter's wonderful PictureQuilt™ below. Just click on the picture and it will magically take you to the comment that features that photo. Have fun, Kossacks!