I first posted a version of this diary over a year ago. With more HTML tricks at my disposal, I have reformatted it, added a few more images, and made some other changes.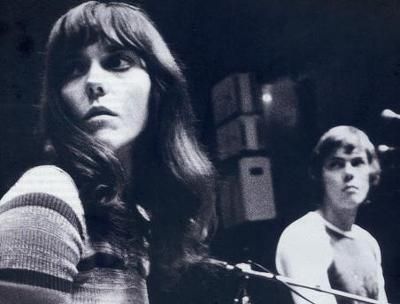 I absolutely love the blues and perhaps not unlike most of you, enjoy listening to many other genres of music including classic/soft rock, soul, and jazz. But, does good music have to be necessarily loud in order to to be appreciated and celebrated by its fans?
In a PBS music special broadcast several years ago, Paul Williams, the diminutive Hollywood singer-songwriter, defended Karen and Richard Carpenter's music during the culturally and politically turbulent 1960's and early 1970's. I can't help but think that in some respects, Williams' appreciation of the Carpenters' going-against-the-grain music only serves to magnify Karen's immense musical contributions

They were certainly against the grain as far as what was going on visually. Somebody was talking about their sound being vanilla at one point. But what an exquisite flavor vanilla is. They made great music. They took our records and gave them life.

As this article in
Rolling Stone
magazine indicated, the Carpenters
had plenty of other admirers
Karen Carpenter's white-bread image and sad fate -- she died of anorexia in 1983 -- have overshadowed her chocolate-and-cream alto voice. But other performers know the score: Elton John called her "one of the greatest voices of our lifetime," and Madonna has said she is "completely influenced by her harmonic sensibility." Impossibly lush and almost shockingly intimate, Carpenter's performances were a new kind of torch singing, built on understatement and tiny details of inflection that made even the sappiest songs sound like she was staring directly into your eyes. Still, she's a guilty pleasure for many. "Karen Carpenter had a great sound," John Fogerty once told Rolling Stone, "but if you've got three guys out on the ballfield and one of them started humming [a Carpenters song], the other two guys would pants him."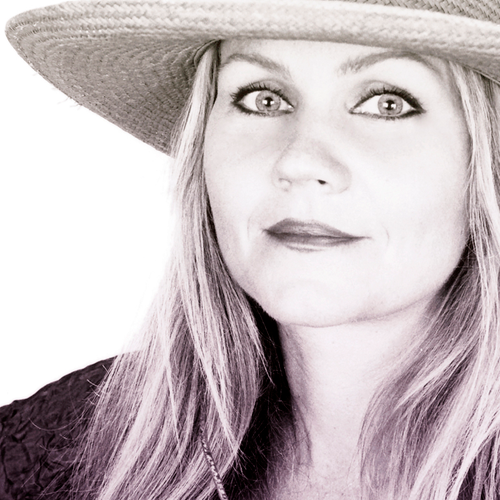 Almost a generation apart in age, Karen Carpenter and Eva Cassidy were, simply put, two of the finest singers ever to grace our lives. In both instances, their musical careers were defined by their shyness and vulnerabilities but, also, by sheer dedication and a quiet determination to succeed at what they loved so dearly.
Eva was not encumbered by the expectations and pursuit of commercial success. Her personal reward came by singing what she liked and selling cassettes of her songs from the trunk of her car. She absolutely hated and resisted being pegged and pigeon-holed into one genre of music. Jazz, blues, rock, folk, and gospel music fascinated and inspired her. Music was music and she wasn't going to conform to the whims of music producers, many of whom only cared about making money off of her records. As one of her friends said, "all she does is sing."
Five years after her death from cancer in 1996, ABC's Nightline did a story on her in 2001 and the incredible success she was having in England. Her stunning version of Judy Garland's classic ballad Over the Rainbow was so powerful that it will make you cry. A BBC Radio producer in London first heard it a couple of years years after her death and the song became so popular with the show's almost seven million listeners that it propelled her from "obscurity to the spotlight" in Great Britain. The response to her magical voice was simply incredible!
During her life, Eva was a painfully shy person who had been singing in small clubs in Washington, D.C. Eventually coming to the attention of D.C.'s legendary "Godfather of Go-go" and soul music Chuck Brown, Eva collaborated with him to record several songs that simply blew him away. In this video, Brown acknowledges that this "young white girl was not only inspiring him but teaching him to sing jazz." Even then, record companies were baffled by her insistence in not commercializing herself to achieve financial success. But Eva never sought fame and fortune. One of the record company executives, Bruce Lundvall, expressed profound regret and apologized to Eva's parents saying that he had made a "terrible mistake" by not signing her while she was still alive.
On November 2, 1996 -- after fighting to overcome cancer for several months -- Eva Cassidy died at her family home in Bowie, Maryland, a Washington, D.C. suburb. She was 33 years old.
A film about her life and produced by Robert Redford's daughter has been in the works for the past few years. Her parents suggested that either actresses Kirsten Dunst or Emily Watson play her in the movie. You can learn more about her life by watching this BBC Productions video The Eva Cassidy Story, by reading this book Eva Cassidy: Songbird, or by perusing this web site maintained by her many fans worldwide.
As narrator Dave Marash said in the ABC video, "Death doesn't always get the last word."

I love many of Eva's songs but will share these two as examples of her near-perfect voice and exceptional talent. She sang both of these at The Blues Alley, a jazz club in the Georgetown section of Washington, D.C. I had the good fortune of watching her perform once at the club.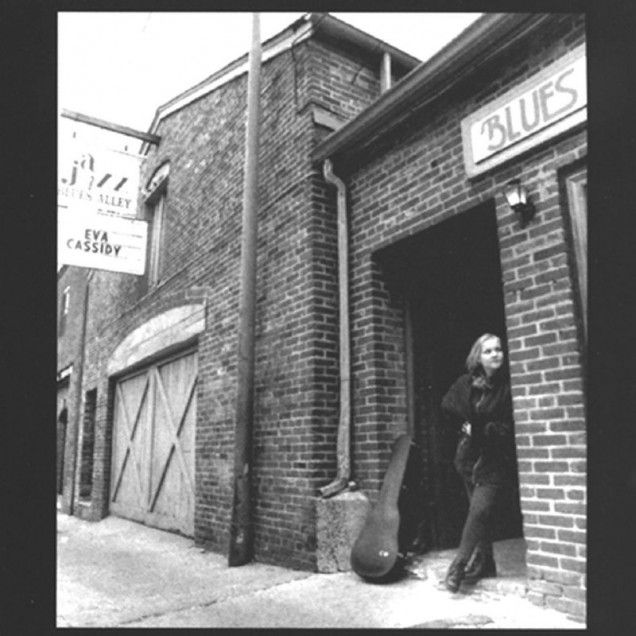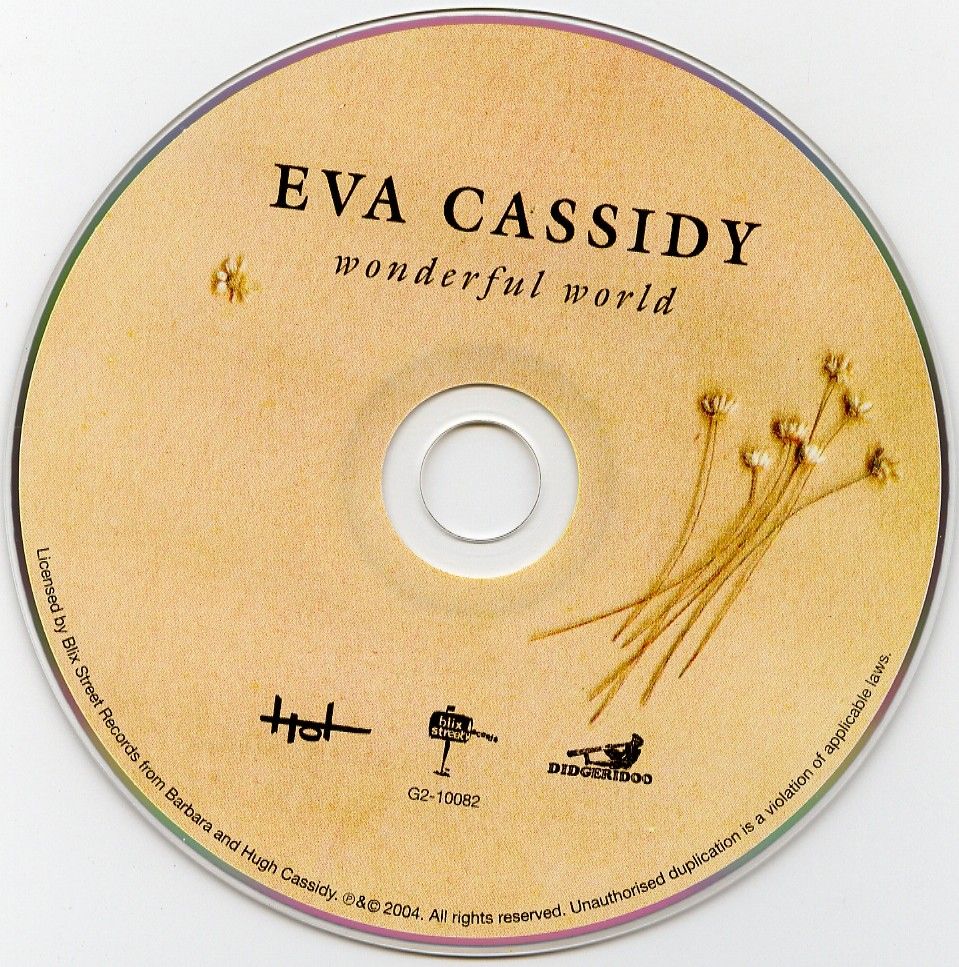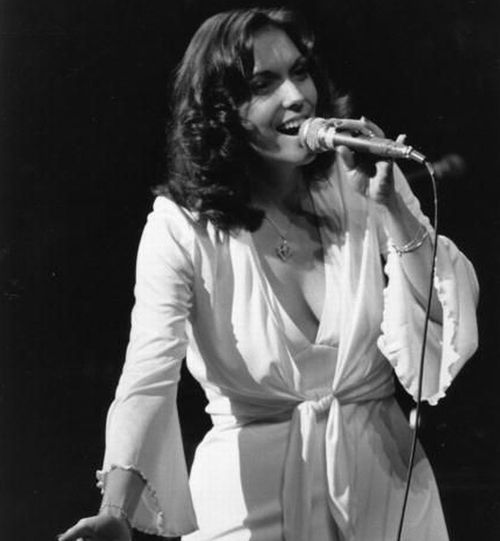 Most of us are probably very familiar with Karen Carpenter's tragic life story. She, too, died very young in 1983 at the age of thirty two from anorexia nervosa, a little-known eating disorder at the time. But not before she and her brother Richard had recorded some great songs in Karen's silky-smooth voice from the late 1960's to the early 1980's. A great deal has been written about her life in magazines and newspapers. A few years ago, PBS did a wonderful special Close to you: Remembering The Carpenters (you can watch it on YouTube). In a biography written by Randy Schmidt and published only a few months ago, Little Girl Blue, her story is described as "an intimate profile of Karen Carpenter, a girl from a modest Connecticut upbringing who became a Southern California superstar."
Schmidt also wrote this article which appeared last October in Britain's Guardian newspaper
Karen Carpenter's Tragic Story

Karen Carpenter's velvet voice charmed millions in the 70s… but behind the wholesome image she was in turmoil. Desperate to look slim on stage -- and above all desperate to please the domineering mother who preferred her brother -- she became the first celebrity victim of anorexia...

The Carpenters were one of the biggest-selling American musical acts of all time. Between 1970 and 1984 brother and sister Richard and Karen Carpenter had 17 top 20 hits, including "Goodbye to Love", "Yesterday Once More", "Close to You" and "Rainy Days and Mondays". They notched up 10 gold singles, nine gold albums, one multi-platinum album and three Grammy awards. Karen's velvety voice and Richard's airy melodies and meticulously crafted arrangements stood in direct contrast to the louder, wilder rock dominating the rest of the charts at the time, yet they became immensely popular, selling more than 100m records...

On Friday morning, 4 February, Karen awoke and went downstairs to the kitchen, where she turned on the coffeepot her mother had prepared the night before. She went back upstairs to get dressed. When the coffee was ready, Agnes dialled the upstairs bedroom phone, but its ring, heard faintly in the distance, went unanswered. Agnes went to the foot of the stairs and called to her daughter but there was no response. Entering the room, Agnes found Karen's motionless, nude body lying face down on the floor of the walk-in wardrobe. Her eyes were open but rolled back. She was lying in a straight line and did not appear to have fallen. "She had just laid down on the floor and that was it," Agnes recalled.







I love many of Karen's songs but I'll list only three here.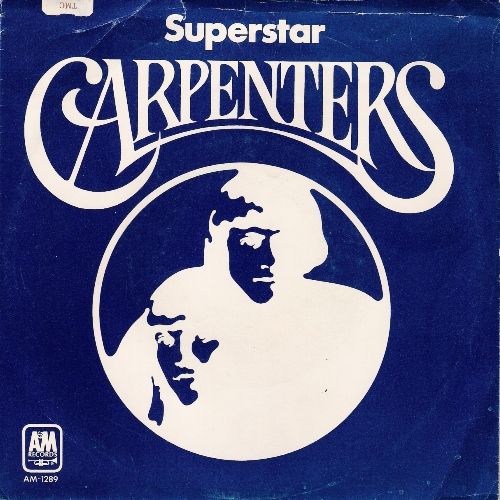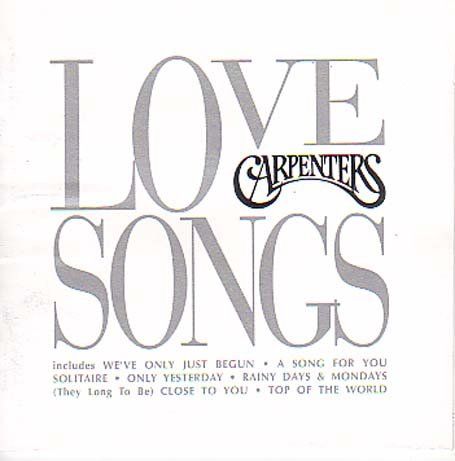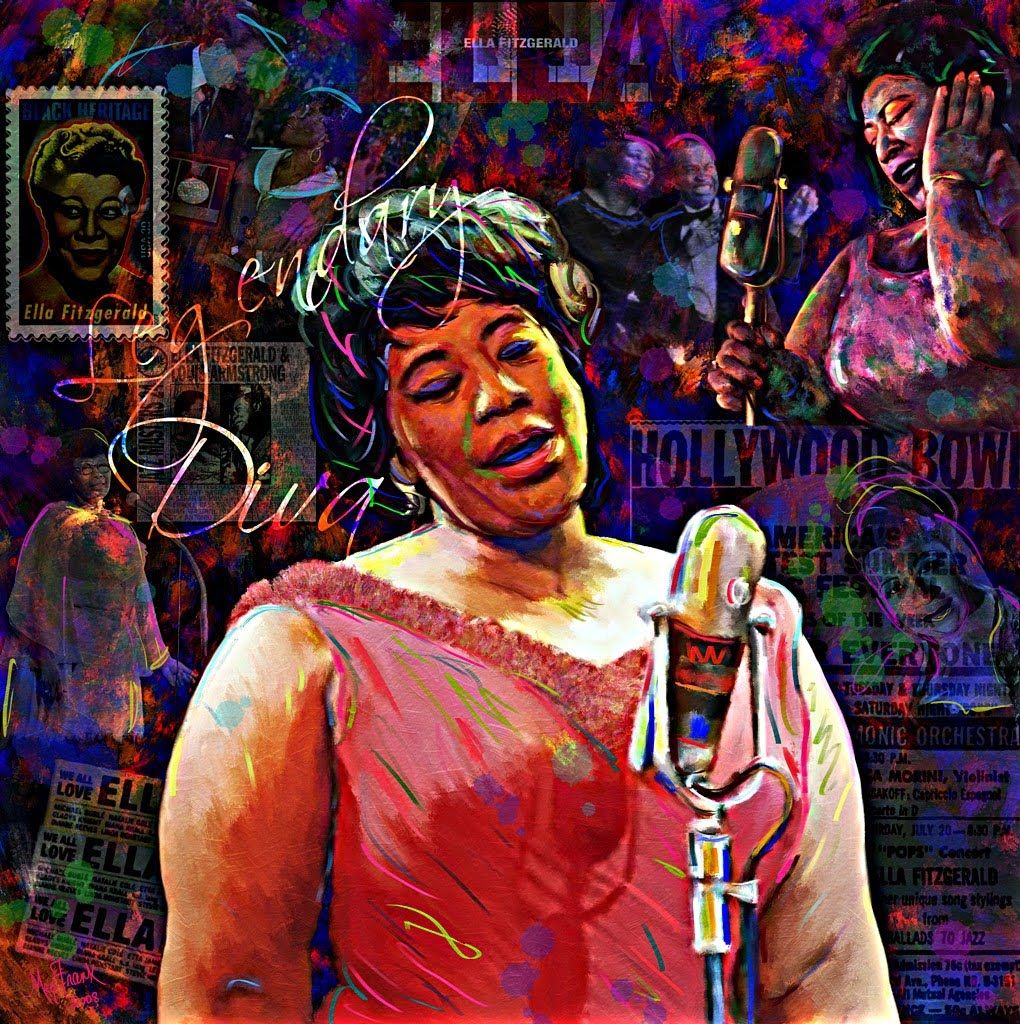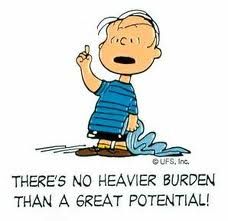 Linus Van Pelt of Peanuts fame once said that "There's no heavier burden than a great potential." So many people wander through the years wondering if they will ever realize or fulfill it by putting their talents to work and achieve what they had dreamily visualized as children. Along life's twisted paths and winding roads, there are obstacles to overcome and hills to climb. Unsure of what the future awaits them, they stumble, muddle through, and continue to strive. And, then, haltingly but surely, a few of them even get there.
At what point does one know that they have actually made it and, particularly, if one's life is cut short before recognition comes their way? The answer to that question can often be rather elusive. Sometimes it cannot be known until a person's departure from this good earth. That is the hand life deals them even as their rewards come posthumously.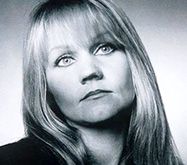 Death immortalizes performers in the public eye and particularly if they happen to die young. Memories of rock stars like Jimi Hendrix, Jim Morrison, Janis Joplin, and Kurt Cobain are frozen in time. I'm sure they would want us to remember them at their early youthful best.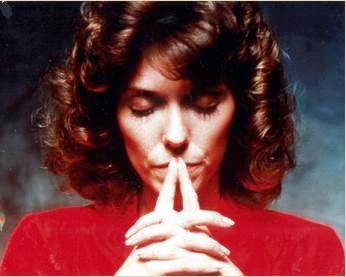 Karen Carpenter was one of the more famous performers in the world by her early twenties. In Eva Cassidy's case, fame would eventually knock on her door but not until a few years after her death. In their quiet, unassuming ways, both would leave an indelible mark on the world of music. Long after these talented singers died at a relatively young age, their music lives on and continues to thrill us in ways that only makes us marvel at their abilities. They gave it their all and left an enduring legacy. And we, who are lovers of music, are all the more richer for it.

A Note About the Diary Poll
Most of the songs listed in the diary poll are from the 1970's.
There are many other singers from that period that I could have written about or included in the diary poll. These include Cilla Black, Vikki Carr, Shirley Bassey, Mary Hopkin, Diana Ross, Anne Murray, Helen Reddy, Nicolette Larson, Minnie Riperton, Linda Ronstadt, and Stevie Nicks. Or, chosen some terrific singers from the present era -- Joss Stone, Sarah Machlachan, Norah Jones, and Sarah Brightman to name a few.
You are welcome to talk about any genre of music in the comments section and, yes, even male singers. :-)
Don't forget to take the diary poll.
To check lists which may include many of your female artists, see