I thought things were getting a bit tense, so I present a simple and easy carnivore's delight of a dish. If you're vegetarian or vegan, it may dismay you. That's OK, someday, I'll write a vegetarian diary. It's all good.
But First, A Word From Our Sponsor:
Top Comments recognizes the previous day's Top Mojo and strives to promote each day's outstanding comments through nominations made by Kossacks like you. Please send comments (before 9:30pm ET) by email to topcomments@gmail.com or by our KosMail message board. Just click on the Spinning Top™ to make a submission. Look for the Spinning Top™ to pop up in diaries posts around Daily Kos.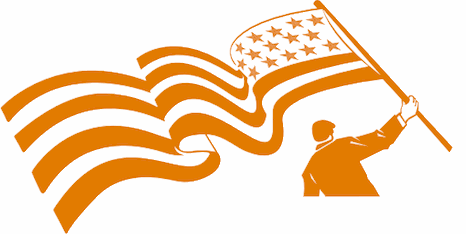 Make sure that you include the direct link to the comment (the URL), which is available by clicking on that comment's date/time. Please let us know your Daily Kos user name if you use email so we can credit you properly. If you send a writeup with the link, we can include that as well. The diarist poster reserves the right to edit all content.
Please come in. You're invited to make yourself at home! Join us beneath the doodle...
Today, I present my version of Scottish Eggs. I make dozens of these each spring for the OU Medieval Fair.
You start with eggs that are not too fresh but also not old. They should still sink in the float test. They need to be boiled. Because I don't expect you to make dozens and dozens of these at once, I'll give directions for just 4. It's made with just 3 ingredients.
4 eggs
1 pound mixed bulk sausage - store bought or home made
1 cup seasoned bread crumbs - store bought or home made
Boil the eggs, rinse and peel them.
Mix up the bulk sausage and separate into 4 balls.
Flatten each sausage ball and wrap each egg completely so that no bit of egg shows.
I usually season the bread before chopping it into bread crumb sized pieces and drying it in a slow oven, but sometimes when I'm in a rush or run out of bread crumbs, I'll buy pre-seasoned stuffing mix - Pepperidge Farms Herbed Stuffing is my favorite to use.
Once each egg is completely encased in sausage, roll them, one at a time, in the bread crumbs/stuffing mix. Make sure the sausage is fully coated.
Place the sausages on a foil lined baking sheet, one with low sides.
Bake them at 375*F for 30 minutes.
Eat and enjoy as you read the Top Comments and admire the Picture Quilt
TOP MOJO
August 5, 2012
(excluding Tip Jars and first comments)
Got mik!
<!-- Top Mojo for 08/05/12 ... cut here ... -->
1) The most beautiful part about this is... by Brainwrap — 214
2) I despise Reince Priebus by 3goldens — 160
3) Let's hope this also starts a conversation about by zenbassoon — 150
4) How about investigations and prosecutions? by Dallasdoc — 142
5) I just watched Romney tell Candy Crowley by lakehillsliberal — 140
6) And The Beauty Is.... by chaboard — 109
7) In India, Sikh temples are known to have by murasaki — 101
8) TBogg nails it the best yet by DSC on the Plateau — 89
9) I saw reported several times today by jan4insight — 89
10) Thank you. Have been sitting here by Denise Oliver Velez — 89
11) Harry Reid's big mistake by LeftHandedMan — 87
12) Godamn it. Just, well, WTF is wrong with us? by lexalou — 86
13) With great respect, Kestrel, by coquiero — 86
14) Oh Hai Whoknu! LOL, Some Of Us Iz Very, Devout... by leonard145b — 78
15) The question I have for our public by Puddytat — 77
16) Going door to door by kerflooey — 74
17) What is ghoulish is that this keeps happening by pat of butter in a sea of grits — 74
18) When Is ABC News Going To Report On...... by snapples — 74
19) I'm not seeing a diary by psnyder — 73
20) Even after a MOC was a victim, nothing happened by RFK Lives — 71
21) that's what it is and that's why I said in another by eXtina — 71
22) Unfair. by voracious — 71
23) It'll Take Some Time to Learn if He Could Have by Gooserock — 71
24) "Ghoul" language is inappropriate, I think. by Cartoon Peril — 70
25) So Romney and the GOP by gchaucer2 — 68
26) Sekritarmy damage control unit by arizonablue — 67
27) Do you REALLY think Reid would do this without by zenbassoon — 66
28) Jacques Clouseau by Billionaires for Wealthcare — 66
29) Hey, ABC ... by megisi — 64
30) You're not "challenging" CP by Angela Quattrano — 63
TOP PHOTOS
August 5, 2012
Enjoy jotter's wonderful PictureQuilt™ below. Just click on the picture and it will magically take you to the comment that features that photo. Have fun, Kossacks!