Good Morning Kossacks and Welcome to Morning Open Thread (MOT)
We're known as the MOTley Crew and you can find us here every morning at 6:30am Eastern. Feel free to volunteer to take a day - permanently or just once in awhile. With the Auto Publish feature you can set it and forget it. Sometimes the diarist du jour shows up much later: that's the beauty of Open Thread...it carries on without you! Volunteer in the comment threads.
Click on the MOT - Morning Open Thread ♥ if you'd like us to show up in your stream!
In The News:
Obama Campaign Taps Small Biz Owners To Say They 'Built That' – With Support
As Republicans continue trying to cash in on the out-of-context "you didn't build that" attack on President Obama, the Obama campaign is assembling an army of small business owners who say that they did engineer their own success – thanks to the opportunities afforded them by generations of American taxpayers.
Obama Camp Objects To 'Hypocritical And False' Welfare Attack
~OO~
Biotechnology Firm Amgen Becomes The 31st Company To Dump ALEC
Amgen, a biotechnology firm with approximately 17,000 employees, joined 30 other companies today that have broken ties with the right-wing American Legislative Exchange Council. ALEC provides "model" legislation, often drafted by industry lobbyists, to state lawmakers with the intention of having those model bills be enacted into law. Although ALEC recently eliminated a task force that pushed voter suppression laws and the so-called "Stand Your Ground" laws that played a significant role in the aftermath of the Trayvon Martin shooting, the conservative group remains committed to other priorities such as repealing minimum wage laws, eliminating capital gains and estate taxes, and blocking safeguards that protect children from eating rat poison.
America's 10 Largest Corporations Paid 9 Percent Average Tax Rate Last Year
~OO~
Would-Be Parents Wait As Foreign Adoptions Plunge
When Barb and Mike Cannata adopted their first daughter from China almost a decade ago, the process was smooth and relatively quick — just 17 months from start to finish.

Now a chatty and confident 9-year-old, Emma is an accomplished equestrian with her show horse, Ajax. But the family had trouble explaining to Emma why it took so long to get her a little sister.

When the Cannatas decided to adopt again in 2007, Barb Cannata says, everything had changed. They ruled out China early on.

"People were saying that they were waiting three or four years, and I know it's even longer now," she says. "We were like, 'No, I don't really want to wait that long.'"
~OO~
Quick Links:
'Curiosity' Signals From Mars That We Can Solve Our Problems On Earth
Presidential Foods And What They Say About Our Leaders
Google's Self-Driving Cars Log 300,000 Miles, Next Up: Snow, Work Commutes

Commence jibbering and jabbering!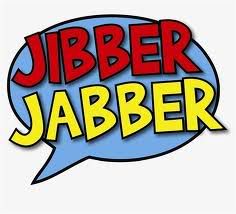 Oh, and Happy Hump Day from Daisy and Lilly!