My first Top Comments diary! I figured you'd expect something intelligent and erudite from me, and I know I haven't written about everything that interests me at Daily Kos quite yet. This incorporates two of these interests: an interest in art (which I hope you've noticed in my US to 1865 diaries) and an interest in the nature of fame and celebrity (I actually taught a course in this in 2008 under the banner of Cultural History of the United States). It also speaks to something we've learned from Chrislove's contributions to the group: that history is often a recovery effort. One recovery effort coming up.
So here's an American painter. Born in 1890, he went to Paris in 1907 as part of the vanguard of Americans who wanted first-hand contact with European modernism. While there, he created an "ism" -- like Cubism and Fauvism, his was called "Synchromism" and it worked on a color wheel. He came back to the United States, he painted, he exhibited, he taught, he was involved with the Federal Art Project of the Works Progress Administration during the New Deal, and he died in 1973.
No idea, right? Explanation and illustrations will follow. But first, a message from our sponsor.
Top Comments recognizes the previous day's Top Mojo and strives to promote each day's outstanding comments through nominations made by Kossacks like you. Please send comments (before 9:30pm ET) by email to topcomments@gmail.com or by our KosMail message board. Just click on the Spinning Top™ to make a submission. Look for the Spinning Top™ to pop up in diaries posts around Daily Kos.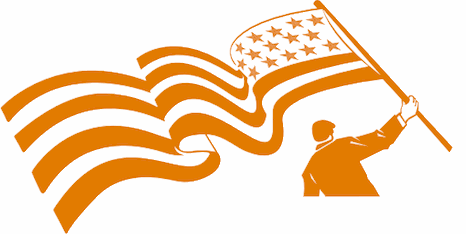 Make sure that you include the direct link to the comment (the URL), which is available by clicking on that comment's date/time. Please let us know your Daily Kos user name if you use email so we can credit you properly. If you send a writeup with the link, we can include that as well. The diarist poster reserves the right to edit all content.
Please come in. You're invited to make yourself at home! Join us beneath the doodle...
We're talking here about Stanton Macdonald-Wright (for once, Wikipedia gets it mostly right). Macdonald-Wright, who was born in Charlottesville, Virginia, grew up in Santa Monica, went to study in Paris in 1907 and found himself in the orbit of the salon run by Gertrude and Leo Stein. In Paris, he and Morgan Russell, a fellow American painter, created a formal movement called "Synchromism," which made them the first Americans to make a major contribution to European Modernism in Europe. Synchromism applied the methods of musical composition to painting by using a color wheel, which allowed the painters to construct "chords" of the chromatic circle by using tones separated by 120 degrees; it extended the idea of color as form to its ultimate functional position. The two mounted formal exhibitions of synchromist art in Munich and Paris in 1913.
Conception Synchromy, 1914, Hirshhorn Museum and Sculpture Garden, Smithsonian Institution, Washington, DC, The Joseph H. Hirshhorn Bequest, 1981
The explanation for Macdonald-Wright's obscurity lies in where he ended up living when he returned to the United States. Although he returned to New York in 1916, and had his first one-man show at Alfred Stieglitz's Gallery 291 in 1917 (and this is a fairly big deal, as Steiglitz, the photographer, played a significant role in bringing European modernism and American art to the connoisseurs of Manhattan),
Synchromy No.3, 1917, The Brooklyn Museum

"Oriental"; Synchromy in Blue-Green, 1918, Whitney Museum of American Art, New York
he came back to California the following year, where he continued to develop his synchromist principles. In Los Angeles, he taught at the Chouinard Art Institute, directed the Art Students league, developed stage settings for the Santa Monica Theater Guild, and exhibited sporadically at various galleries.
Synchromy in Purple Minor, 1918, The Blanton Museum of Art, University of Texas at Austin
Macdonald-Wright came back to a fairly conservative art scene. Arthur Millier, the art critic of the Los Angeles Times, who was responsive to new artists and new forms in his criticism (and who used new forms in his own art), found the output of the painters of Southern California bland and observed that the blandness "matched the mood of the more comfortably placed inhabitants." Millier observed that Macdonald-Wright, who he identified with modernism, had begun to include figures in his artwork, although he continued to use Synchronist strategies, as you can see below:
Still Life with Arum Lilies and Fruit, 1923, Museum of Fine Arts, Boston
Despite this conservatism, which also affected the curatorial staff of the newly established (in 1913) Los Angeles County Museum of Art, played host to a joint exhibition by Macdonald-Wright and Morgan Russell, the co-creator of synchromism, in 1927. Macdonald-Wright exhibited in New York at Stieglitz's gallery, now renamed "An American Place" and committed to the promotion of American Art, in 1930-31, and with Russell at the Palace of the Legion of Honor in San Francisco and at Earl Stendahl's gallery in Los Angeles (Stendahl, incidentally, showed Picasso's Guernica in August 1939, in case you are still thinking of Los Angeles as a backwater for art).

Dragon Trail, 1930, Hirshhorn Museum and Sculpture Garden, Smithsonian Institution, Washington, DC, The Joseph H. Hirshhorn Bequest, 1981
From 1935 to 1942, Macdonald-Wright served as the director of the two major New Deal art projects, first the Public Works of Art Project of 1935, then of the Federal Art Project of the Works Progress Administration. In 1937 he went to Japan for the first tine, where he developed an intense appreciation of Japanese technique, and in 1942 he joined the faculty of the art department at UCLA. He split his time between Kyoto and Los Angeles until his death.

An Old Pond, A Frog leaps in the Sound of Water, woodcut, 1966-1967, Los Angeles County Museum of Art
The first retrospective of his work was curated by the National Gallery of Art in Washington, D.C. in 1967, so he knew his career had been appreciated. Still, he's lapsed into obscurity. He's not the only creative person to be under-appreciated by his own country, and I'm sure you each have an artist in mind who has been equally neglected. Please share them below the Tops!
And now for the Top Comments! A MAJOR thank you to brillig, who shepherds each of us new TCers through our first diaries and does it with great style, grace, and patience.
TOP COMMENTS
August 8, 2012
Thanks to tonight's Top Comments contributors! Let us hear from YOU
when you find that proficient comment.
From bronte17
ivorybill notes the decades-long putrid vein of gangrene through the modern GOP and Romney's "deep, corrupting, horrible and un-American" business legacy in the diary post Huffington Post: Romney Started Bain with Blood Money by rem123.
From Siri
From Kos' You have your polls, Dick Morris has THE ONE TRUE poll,
this gem by NMDad still has me giggling.
From blue aardvark
In response to eXtina's diary, RedState in Panic: This May Be The Moment That Just Cost Romney The Election, ontheleftcoast sets it up and Smoh scores.
From Gentle Giant
Nina Katarina offers some dry wit in ThereHastoBeaWay's diary, "Rich Guy Doesn't Buy His Own McDonalds: Yes, Great Story, Mitt!"
From leu2500
Another day, another Romney flub, as diaried by Jed Lewison. There are so many good comments, but I read Maximilien Robespierre's, cassandracarolina's, and yg17's first.
From your humble diarist Dave in Northridge
In the comment thread for Ministry of Truth's diary Limbaugh has a nipplefit over Romneyhood: "Robin Hood was a tea party activist!" FloydBlue had this to say. Also note the reply by ThrowTheBumsOut.

The Troubador diaried a great response to Chick-fil-A in Houston, and esquimaux found another one in Atlanta.
TOP PHOTOS
August 7, 2012
Enjoy jotter's wonderful PictureQuilt™ below. Just click on the picture and it will magically take you to the comment that features that photo.


(NOTE: Missing images in the Quilt were removed because either (a) they were from an unapproved source that somehow snuck through in the comments; or (b) it was an image from the DailyKos Image Library which did not have permissions set to allow others, ie Yours Truly, to use it.)