Welcome to Science Saturday, where the Overnight News Digest crew, consisting of founder Magnifico, regular editors jlms qkw, Bentliberal, wader, Oke, rfall, and JML9999, alumni editors palantir and ScottyUrb, guest editors maggiejean and annetteboardman, and current editor-in-chief Neon Vincent, along with anyone else who reads and comments, informs and entertains you with this week's news about science, space, and the environment.
I'm filling in for Neon Vincent tonight, at his request.


Science News

Of Mice and Melodies: Research On Language Gene Seeks to Uncover the Origins of the Singing Mouse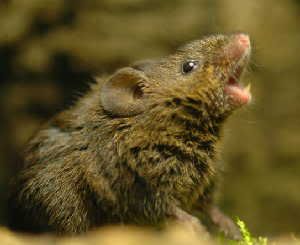 University of Texas at Austin, Texas Advanced Computing Center

ScienceDaily (Aug. 10, 2012) — Singing mice (scotinomys teguina) are not your average lab rats. Their fur is tawny brown instead of the common white albino strain; they hail from the tropical cloud forests in the mountains of Costa Rica; and, as their name hints, they use song to communicate.

University of Texas at Austin researcher Steven Phelps is examining these unconventional rodents to gain insights into the genes that contribute to the unique singing behavior -- information that could help scientists understand and identify genes that affect language in humans.

"We can choose any number of traits to study but we try and choose traits that are not only interesting for their own sake but also have some biomedical relevance," said Phelps. "We take advantage of the unique property of the species."

The song of the singing mouse song is a rapid-fire string of high-pitched chirps called trills used mostly used by males in dominance displays and to attract mates. Up to 20 chirps are squeaked out per second, sounding similar to birdsong to untrained ears. But unlike birds, the mice generally stick to a song made up of only a single note.


Evidence The Sophisticated Carpentry Developed Alongside Agriculture During Neolithic Period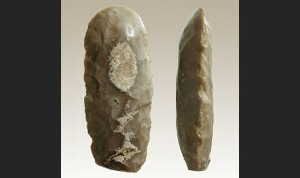 April Flowers for redOrbit.com

A new study from Tel Aviv University reveals that the transition from hunting to agricultural societies parallels development of woodworking tools.

Early man evolved from hunter-gather to farmer and agriculturalist during the Neolithic Age, from approximately 10,000 – 6,000 BCE. Neolithic man also began living in larger settlements with a variety of domesticated animals and plant life. This transition brought about significant changes in the economy, architecture, man's relationship to the environment, and more.

Dr. Ran Barkai of Tel Aviv University's Department of Archaeology and Ancient Near Eastern Civilizations, along with a team of colleagues, has shed new light on this milestone in human evolution. The study demonstrates a direct connection between the development of woodworking tools and an agricultural society.

Prior to the Neolithic period, no evidence has been found to suggest that tools were powerful enough to cut and carve wood, let alone fell trees. New evidence suggests that as the Neolithic age progressed, sophisticated carpentry developed alongside agriculture.


KittyCam Catches Cats' Killer Side
Tim Wall, Discovery News

Video cameras strapped to house cats witnessed tame tabbies transforming into tigers while stalking the backyard wilderness of Athens, Georgia. The kitty-cam provided evidence that house cats allowed to roam outside killed an average of 2.1 animals per week. The risky behavior of prowling pussycats, such as crawling into storm drains and crossing busy roads was also caught on tape.

"We found that about 30 percent of the sampled cats were successful in capturing and killing prey, and that those cats averaged about one kill for every 17 hours outdoors," said Kerrie Anne Loyd of the University of Georgia in the Chattanoogan. "It was also surprising to learn that cats only brought 23 percent of their kills back to a residence. We found that house cats will kill a wide variety of animals, including: lizards, voles, chipmunks, birds, frogs, and small snakes."


Ancient Mayans May Have Sacrificed Earliest Domestic Turkeys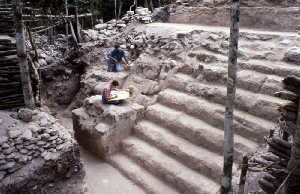 Jeanna Bryner, LiveScience Managing Editor

The bones of Mexican turkeys discovered at a Mayan archaeological site in Guatemala may push back the domestication of this gobbler by 1,000 years, researchers say.

The find is also the oldest evidence for a Mexican turkey (Meleagris gallopavo gallopavo) in the Mayan world, with signs that the bones are the remains of an elite sacrifice or a feast, said lead researcher Erin Thornton, of the Florida Museum of Natural History and Trent University Archaeological Research Centre in Ontario.

"I did not expect to find Meleagris gallopavo gallopavo at the site as the species is not local to the Maya area," Thornton said. "The birds were likely traded in."
Technology News

Autonomous Robotic Plane Dodges Obstacles When Flying Indoors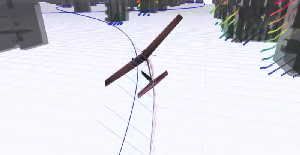 Massachusetts Institute of Technology

ScienceDaily (Aug. 10, 2012) — For decades, academic and industry researchers have been working on control algorithms for autonomous helicopters -- robotic helicopters that pilot themselves, rather than requiring remote human guidance. Dozens of research teams have competed in a series of autonomous-helicopter challenges posed by the Association for Unmanned Vehicle Systems International (AUVSI); progress has been so rapid that the last two challenges have involved indoor navigation without the use of GPS.

But MIT's Robust Robotics Group -- which fielded the team that won the last AUVSI contest -- has set itself an even tougher challenge: developing autonomous-control algorithms for the indoor flight of GPS-denied airplanes. At the 2011 International Conference on Robotics and Automation (ICRA), a team of researchers from the group described an algorithm for calculating a plane's trajectory; in 2012, at the same conference, they presented an algorithm for determining its "state" -- its location, physical orientation, velocity and acceleration. Now, the MIT researchers have completed a series of flight tests in which an autonomous robotic plane running their state-estimation algorithm successfully threaded its way among pillars in the parking garage under MIT's Stata Center.


Google Altering Search Algorithms To Factor In Copyright Infringement Accusations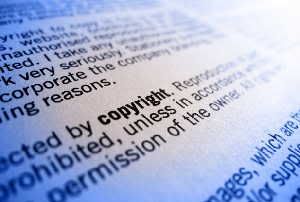 redOrbit Staff & Wire Reports

Beginning next week, Google's search algorithm will be altered to punish websites which receive multiple valid copyright violation notices from users, the Mountain View, California-based company announced Friday.

According to Cyrus Farivar of Ars Technica, the policy revision will result in those pages which receive higher rates of removal requests to see their standing in the search-engine results decrease.

Farivar notes that the move is apparently a tip of the cap to organizations like the MPAA and the RIAA, while Google has said that the algorithm changes should help users locate "legitimate, quality sources of content more easily."

Following the announcement, the RIAA released a statement calling it "potentially significant" and a "step in the right direction," Farivar said. Likewise, in an email sent to Ars Technica, MPAA Senior Executive Vice President for Global Policy Michael O'Leary said that their organization was "optimistic that Google's actions will help steer consumers to the myriad legitimate ways for them to access movies and TV shows online, and away from the rogue cyberlockers, peer-to-peer sites, and other outlaw enterprises that steal the hard work of creators across the globe."


Robot Worm Could Eventually Be Your Inevitable Doom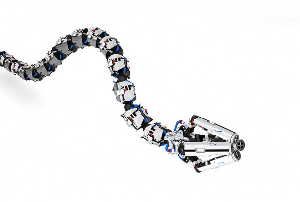 Lee Rannals for redOrbit.com

Scientists have engineered a soft autonomous robot that crawls across surfaces similar to how an earthworm moves.

The robot developed by researchers at MIT, Harvard University and Seoul National University is made almost entirely of soft materials, giving it the ability to be stepped on and inch away without a dent.

The "Meshworm" robot has an "artificial muscle" that was created from wire made of nickel and titanium. Researchers wound the wire around the tube, creating segments along its length, similar to the segments found on an earthworm.

The team then plied a small current to the segments of wire, squeezing the mesh tube and propelling the robot forward.

Softer robots will be able to explore hard-to-reach spaces and traverse bumpy terrain with no problems.


FTC Settlement Requires Facebook To Obtain "Express Consent" In Privacy Matters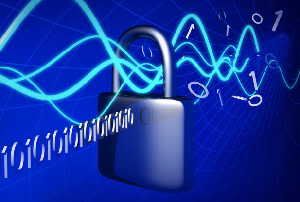 redOrbit Staff & Wire Reports

Commissioners with the U.S. Federal Trade Commission (FTC) voted 3-1 on Friday to finalize a settlement with Facebook over complaints that the popular social network had revealed users' information without their permission, various media outlets have reported.

According to the Associated Press (AP), Facebook agreed that they would allow the government to audit their privacy practices every other year for the next twenty years, but did not admit that they had violated any regulations. They also vowed to ensure that they would receive explicit consent from users before making changes to the type of content it shares.

"This settlement is the end of a process which started in November of 2011, today's date being the final announcement and cut-off time for Facebook to comply with said orders," SlashGear's Chris Burns explained. "The investigation itself began back in 2009 when initial complains from privacy watchdogs suggested private information was being shared by Facebook from users who had opted out of such activities."

Those complaints are linked to a series of privacy policy changes made by the social media website in late 2009, which automatically shared information and pictures about members (including profile pictures and friends lists) even if access to that data had been previously restricted, the AP said. In the future, any such changes will require the "express consent" of the social network users.

Environmental News

NOAA Raises Hurricane Season Prediction Despite Expected El Niño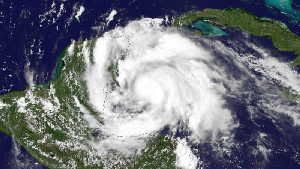 National Oceanic and Atmospheric Administration

ScienceDaily (Aug. 10, 2012) — This year's Atlantic hurricane season got off to a busy start, with 6 named storms to date, and may have a busy second half, according to the updated hurricane season outlook issued Aug. 9, 2012 by NOAA's Climate Prediction Center, a division of the National Weather Service. The updated outlook still indicates a 50 percent chance of a near-normal season, but increases the chance of an above-normal season to 35 percent and decreases the chance of a below-normal season to only 15 percent from the initial outlook issued in May.

Across the entire Atlantic Basin for the season -- June 1 to November 30 -- NOAA's updated seasonal outlook projects a total (which includes the activity-to-date of tropical storms Alberto, Beryl, Debbie, Florence and hurricanes Chris and Ernesto) of:
12 to 17 named storms (top winds of 39 mph or higher), including:
5 to 8 hurricanes (top winds of 74 mph or higher), of which:
2 to 3 could be major hurricanes (Category 3, 4 or 5; winds of at least 111 mph)

Largest U.S. Coal Ash Pond to Close, But Future Rules Still Undecided
Rachel Cernansky

Neighbors recall promises that the eerie azure lake known as "Little Blue" would be made into a recreational jewel, complete with swimming, bike trails, and sailboats.

But the sprawling pond, its blue somewhat faded in recent years, delivered more blight than benefits to its rural surroundings near the West Virginia border in southwestern Pennsylvania. Pennsylvania officials now have initiated shutdown of the facility south of the Ohio River, one of the largest U.S. impoundments for waste ash from coal power plants.

Little Blue Run's operator, FirstEnergy, an electricity company based in Akron, Ohio, agreed to develop a plan to shut down the facility in a consent decree filed July 27 in federal court. The Pennsylvania Department of Environmental Protection (DEP) characterized its agreement with FirstEnergy as a proactive move, to ensure the site "will not create an imminent and substantial endangerment to health or the environment." But for years, neighbors have complained about the site's impact on land, air, and water, detailing the site history and their woes, for example, at a 2010 federal hearing on whether the U.S. government should step in and regulate coal ash as a hazardous waste.


Prisoners pitch in to save endangered butterfly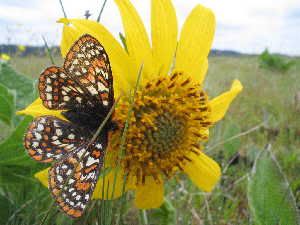 Posted by Ananyo Bhattacharya

At the Mission Creek Corrections Center for Women in Belfair, Washington, inmates are helping to save the endangered Taylor's checkerspot butterfly (Euphydryas editha taylori). Under the supervision of guards and graduate students, a small group of prisoners is breeding the beautiful orange-and-white insects in a greenhouse outside the prison. They have even carried out research to show what plants the butterfly prefers to lay its eggs on — information that will be crucial for boosting its dwindling numbers.

These efforts are part of the Sustainability in Prisons Project (SPP), the brainchild of Nalini Nadkarni of the University of Utah in Salt Lake City. "A lot of her work is about coming down from the ivory tower and involving under-served audiences in science," says Dennis Aubrey, a student who works in the checkerspot initiative. He spoke about the project at the 2012 Ecological Society of America Annual Meeting in Portland, Oregon.

The SPP works with prisons throughout Washington, and treats the inmates as collaborators rather than labourers. They apply for the positions and get training, education and a small wage. Together, they have helped to conserve endangered butterflies, frogs, flowering plants and moss.


Indigenous knowledge a big help in disaster forecast, management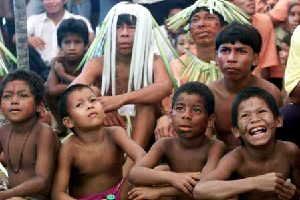 MAYARANI PRAHARAJ

The International Day of World's Indigenous People was decided by the United Nations General Assembly in 1994 to reflect on the realities faced by millions of indigenous in all continents. This day is observed on August 9 to promote and protect the rights of the world's indigenous population. This event also recognises the contributions indigenous people make to improve world issues such as environmental protection.

The focus this year is "Indigenous Media, Empowering Indigenous Voices". It aims to highlight how they are combating centuries of injustice and discrimination and advocating for the resources and rights that would preserve their cultures, languages, spirituality and traditions.

Indigenous communities are threatened by destruction of the natural basis of existence of their culture. In the name of development, their land and resources are spoiled by activities such as deforestation, mining, dam and irrigation projects. The indigenous people have poorer health, educational opportunities, employment options and many of them live in very remote areas. The early disaster warning hardly reaches them. However, the traditional knowledge of disaster forecast and management can be seen among the indigenous communities. Human actions to overcome natural disaster are as old as human history. Prior to modern disaster warning systems, people have tried their best to understand nature, predict the possible disasters and to prepare themselves.

Medical News

Daily Aspirin Usage Linked to Lower Cancer Mortality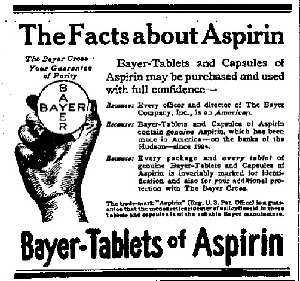 American Cancer Society

ScienceDaily (Aug. 10, 2012) — A large new observational study finds more evidence of an association between daily aspirin use and modestly lower cancer mortality, but suggests any reduction may be smaller than that observed in a recent analysis. The study, appearing early online in the Journal of the National Cancer Institute (JNCI), provides additional support for a potential benefit of daily aspirin use for cancer mortality, but the authors say important questions remain about the size of the potential benefit.

A recent analysis pooling results from existing randomized trials of daily aspirin for prevention of vascular events found an estimated 37% reduction in cancer mortality among those using aspirin for five years or more. But uncertainty remains about how much daily aspirin use may lower cancer mortality, as the size of this pooled analysis was limited and two very large randomized trials of aspirin taken every other day found no effect on overall cancer mortality.


Spending More On Trauma Care Doesn't Translate to Higher Survival Rates, Study Suggests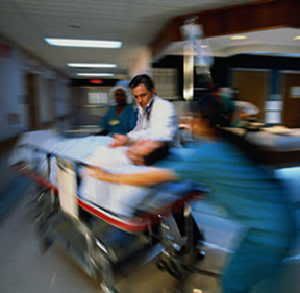 Johns Hopkins Medicine

ScienceDaily (Aug. 10, 2012) — A large-scale review of national patient records reveals that although survival rates are the same, the cost of treating trauma patients in the western United States is 33 percent higher than the bill for treating similarly injured patients in the Northeast. Overall, treatment costs were lower in the Northeast than anywhere in the United States.

The findings by Johns Hopkins researchers, published in The Journal of Trauma and Acute Care Surgery, suggest that skyrocketing health care costs could be reined in if analysts focus on how caregivers in lower-cost regions manage their patients.

At least in the case of trauma care, "spending more doesn't always mean saving more lives," says study leader Adil H. Haider, M.D., M.P.H., an associate professor of surgery at the Johns Hopkins University School of Medicine and director of Hopkins' Center for Surgical Trials and Outcomes Research. "If doctors in the Northeast do things more economically and with good results, why can't doctors out West do the same thing? This study provides a potential road map for cutting unnecessary costs without hurting outcomes."


Study Finds Sugar, Corn Syrup Work With Reduced Calories Diet
Connie K. Ho for redOrbit.com

Researchers, studying the effects of corn syrup and sugar, recently looked at the elements that can influence an individual's diet.

The new study discovered that sugar and high fructose syrup perform as well as a reduced calorie diet. The researchers stated that, if an individual's overall caloric intake is decreased, then the individual should lose weight while consuming the same amounts of sugar or high fructose corn syrup.

The research project was conducted by Dr. James R. Rippe, a cardiologist who has studied nutrition and weight management. He is the founder and current director of the Rippe Lifestyle Institute as well as a professor of Biomedical Sciences at the University of Central Florida. Rippe is also an adviser to organizations in the food and beverage industry like the Corn Refiners Association, which funded this particular study.

"Our research debunks the vilification of high fructose corn syrup in the diet," explained Rippe, one of the study authors, in a prepared statement. "The results show that equally reduced-calorie diets caused similar weight loss regardless of the type or amount of added sugars. This lends further support to findings by our research group and others that table sugar and HFCS are metabolically equivalent."


Women's Migraines Not Linked to Mental Decline: Study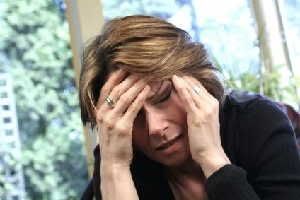 By Megan Gannon, News Editor | LiveScience.com

Researchers have some reassuring news for women who suffer from migraines: There is no strong link between the intensely painful headaches and cognitive decline or dementia.

The research out of Brigham and Women's Hospital in Boston is based on data from 6,349 women ages 45 and older who participated in a health survey. The participants were classified into four groups: no history of migraine, past history of migraine, and continued history of migraine with and without aura. (Auras can cause a person to see flashes of light or feel pins-and-needles sensations before a migraine kicks in.)

After this baseline information was collection, the participants were tested for cognitive function in two-year intervals up to three times. The results, which were published online Aug. 8 in the British Medical Journal, showed no strong relationship between migraines and long-term consequences on cognition, according to the researchers.

Space News

Scientist Discovers Plate Tectonics On Mars
University of California, Los Angeles

ScienceDaily (Aug. 9, 2012) — For years, many scientists had thought that plate tectonics existed nowhere in our solar system but on Earth. Now, a UCLA scientist has discovered that the geological phenomenon, which involves the movement of huge crustal plates beneath a planet's surface, also exists on Mars.

"Mars is at a primitive stage of plate tectonics. It gives us a glimpse of how the early Earth may have looked and may help us understand how plate tectonics began on Earth," said An Yin, a UCLA professor of Earth and space sciences and the sole author of the new research.

Yin made the discovery during his analysis of satellite images from a NASA spacecraft known as THEMIS (Time History of Events and Macroscale Interactions during Substorms) and from the HIRISE (High Resolution Imaging Science Experiment) camera on NASA's Mars Reconnaissance Orbiter. He analyzed about 100 satellite images -- approximately a dozen were revealing of plate tectonics.


NASA Curiosity Mars Rover Installing Smarts for Driving
NASA

ScienceDaily (Aug. 10, 2012) — NASA's Mars rover Curiosity will spend its first weekend on Mars transitioning to software better suited for tasks ahead, such as driving and using its strong robotic arm.

The rover's "brain transplant," which will occur during a series of steps Aug. 10 through Aug. 13, will install a new version of software on both of the rover's redundant main computers. This software for Mars surface operations was uploaded to the rover's memory during the Mars Science Laboratory spacecraft's flight from Earth.

"We designed the mission from the start to be able to upgrade the software as needed for different phases of the mission," said Ben Cichy of NASA's Jet Propulsion Laboratory in Pasadena, Calif., chief software engineer for the Mars Science Laboratory mission. "The flight software version Curiosity currently is using was really focused on landing the vehicle. It includes many capabilities we just don't need any more. It gives us basic capabilities for operating the rover on the surface, but we have planned all along to switch over after landing to a version of flight software that is really optimized for surface operations."


International Astronomical Union Approves Names for Nine Mercury Craters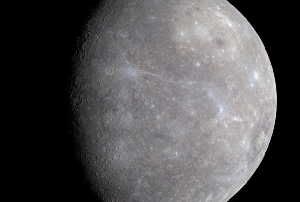 April Flowers for redOrbit.com

A recently proposal from the MESSENGER Science Team to assign names to nine impact craters on Mercury has been met with approval by the International Astronomical Union (IAU).

The IAU has been the arbiter of planetary and satellite nomenclature since its inception in 1919.

In keeping with the established theme of naming craters on Mercury, all of the newly designated features are named after deceased artists, musicians, authors or other contributors to the humanities.

[...]

• Petronius, for Titus Petronius (c. AD 27-66), a Roman courtier during the reign of Nero. He is generally believed to be the author of the Satyricon, a satirical novel believed to have been written during the Neronian era.

[...]

• Tolkien, for John Ronald Reuel (J. R. R.) Tolkien (1892-1973), an English writer, poet, philologist, and university professor, best known as the author of the classic fantasy novels The Hobbit and The Lord of the Rings.


NASA's 'green' planetary test lander crashes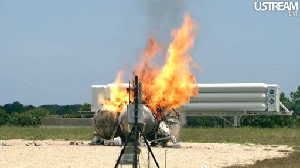 By SETH BORENSTEIN | Associated Press

WASHINGTON (AP) — Earlier this week NASA safely landed a robotic rover on Mars about 150 million miles away. But on Thursday here on Earth, a test model planetary lander crashed and burned at Kennedy Space Center in Florida just seconds after liftoff.

The spider-like spacecraft called Morpheus was on a test flight at Cape Canaveral when it tilted, crashed to the ground and erupted in flames. It got only a few feet up in the air, NASA said.

NASA spokeswoman Lisa Malone said it appears that the methane-and-liquid oxygen powered lander is a total loss. Nobody was hurt in the unmanned experiment and the flames were put out, she said.

NASA suspects a mechanical device that is part of its GPS navigation system, spokeswoman Brandi Dean said.

So far NASA has spent $7 million on the Morpheus program, but that includes parts for a still-to-be-built second lander.

Morpheus is a prototype for a cheap, environmentally friendly planetary lander. Thursday was the first time it had been tested untethered in a free flight. It had performed 19 flights at Johnson Space Center in Houston, where it was designed and made, and one more in Florida, but it was always tethered to a crane, Dean said.

Odd News

Anti-Glacier Prayer "Worked Too Well"—Vatican Approves New Ritual
After 350 years, and amid a changing climate, Alpine pilgrims warm up to ice.
Laura Spinney in Fiesch, Switzerland

About 50 people set out on foot from the Swiss village of Fiesch at dawn on July 31. As the sun rose over 13,000-foot (4,000-meter) Alpine peaks, the procession moved slowly up a mountainside and into the cool of a pine forest, stopping at a tiny church.

By 7:30 the group had swollen to around a hundred—too many to fit inside the chapel of Maria Heimsuchung, or Mary of the Visitation, so a makeshift altar was erected outside.

"Glacier is ice, ice is water, water is life," intoned priest Toni Wenger, before beseeching God to stop the glaciers high above them from melting.

By changing a few, crucial words in the liturgy, Father Wenger reversed a Catholic ritual that for 350 years had implored the heavens to push back the glaciers.

The Vatican had approved the change as the effects of global warming became all too tangible in the Alps.