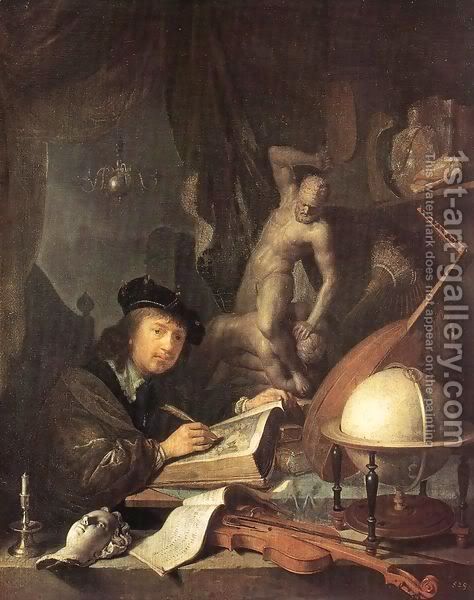 When the Jazzman's testifyin'
A faithless man believes
He can sing you into paradise
Or bring you to your knees
It's a gospel kind of feelin'
A touch of Georgia slide
A song of pure revival
And a style that's sanctified
Jazzman, take my blues away
Make my pain the same as yours
With every change you play
Carole King, Jazzman, 1974
Does anyone remember the Columbia Record and Tape Club? The organization where you got a record in any one of a previously chosen category unless you specified that you didn't want the selection? Although in some ways a scam, it still had a large selection of music and you could get it in different formats - they even offered reel-to-reel until 1982 - and the hook was you got 10 or 12 or whatever many selections for a penny at the price of a several year membership and a barrage of offers through the mail. In a way, it was the Amazon of its day. So I think that many people during the sixties and seventies pumped up their music collection through Columbia house and their '12 for a penny' offers.
This included my mother. And so, growing up with her and my sister in our modest little apartment, there were a number of eight track tapes (naturally) that we listened to. Billy Joel, Chicago, Blood Sweat and Tears, Fifth Dimension, Helen Reddy, even Jethro Tull. And there was always one singer-songwriter who stood out for me, even as I would grit my teeth when my sister tormented me by repetitively playing Helen Reddy's Greatest Hits. But we did agree on this very musical woman. I even liked her during my teenage heavy metal years, although I sort of kept that to myself.
Now I listen to pretty much whatever I want, and this includes this particular pop star. So when her memoir came out, I had to look at it, and wonder could she write as well as sing and songwrite? Well, yes, she can. So put on some of her tunes and open the page.
Ladies and gentlemen, may I present. . . .Carole King
It is a bit of a change of pace to place someone who is a singer-songwriter - or songwriter-singer - in my pantheon of my favorite authors, but I think Ms King deserves the spot, based not only on her songs, but also on her memoir and autobiography released this year "Carole King A Natural Woman".
It is difficult sometimes to truly evaluate a memoir from a music star - especially one I like listening to, because it is hard to separate the person from the music even when reading. Plus, in a way, I know how the story turns out, because it often parallels the discography. Added to this, many memoirs are ghostwritten or frankly acknowledged, so they sound slick (Many political memoirs suffer from this defect). And even more frankly, many musicians do not cut attractive figures; there is drug addiction, alcoholism, criticism of others and sometimes even an inability to truly talk about what many of us want to hear: how on earth do they manage to craft those fabulous songs.
Well, I am happy to say that "A Natural Woman" is not of that category. Written solely by Ms King (I am sure she had editorial help, but we all need that) it is a disarming, honest and in a way generous memoir that has drawn much deserved praise from a number of sources. It reads, really, like one of her songs.
In fact, lets embed one, and we can listen as we go through the book:
In some ways, the memoir is primarily an enjoyable trip down memory lane of music and events, with Carole King as a genial guide and teaching for those of us less musically inclined. Older readers will appreciate the insights of the music business in the 60s and seventies, and the younger ones will get a picture of the way things once were before itunes, the demise of record stores, and the shitification of popular music (Sorry, but I get angry about that point. I am not as forgiving as Carole is). She was born in New York in 1942 and showed an early aptitiude for music and performing; in fact she went through a period where she considered a career in drama, but found she liked music better. On the suggestion of Allan Freed - the famous DJ whose career would one day be destroyed by payola, but Carole King is far to nice to mention that - she went to various A&R people in New York and auditioned her songs in front of them and got a contract from ABC-Paramount. She was 15 years old. Now that's talent. She then relates her first big hit at the ripe old age of 18 "Will you Love me Tomorrow" that she wrote with Gerry Goffin, whom she had already married. Other hits followed; newcomers to her career are usually astonished to hear how many of the hits of the early and mid-sixties she wrote or co-wrote, including one of the all-time best pop songs, in some way; Aretha Franklin singing (You Make Me Feel Like) A Natural Woman.
Check out the generosity of spirit of this performer:

It takes a lot more people to deliver a song than most people are aware of , but you, the listener, are the most important person in the process. You complete the circle. You inspire us to write, sing, arrange, record, and promote songs that move us because we hope they will move you too. There might still be an 'us' without you, but but you make us smarter, and you make us better.
And this after she praises most of the people involved in the recording. I don't see that often.
Unfortunately her marriage to Gerry Goffin fails, in large part because of the hallucinogenics that he takes and the divergence of values; she was never into the drug scene. It is also characteristic of this woman that she moves to California in part to keep her two daughters close to their father who had also moved out there. And we in the musical world are so much the richer for it.
After all, it was in her house that the picture was taken that would grace the cover of one of the most widely bought and widely played record albums in the history of popular music: "Tapestry". She had gotten professionally and personally involved with some excellent musicians out there, and had married one of them, a bass player named Charlie Larkey. She had also met and been heavily influenced by James Taylor (his musical influence is very notable in 'Tapestry'; good artists borrow, great ones steal and I think I have made that point before). He was the one who had gotten her from writing and recording to performing, which is also related. Thanks James. By the way, she notes with thanks she never had to play the late night nightclub gigs as a performer; she says she likes watching the sun come up, but after 8 hrs of sleep, not stumbling home from somewhere after a gig.
And, as a great example of her very engaging style I quote her footnote by which she obliquely mentions her grammys:

"Upon accepting his grammy in 1972 for the Biggest Domestic Cat Ever to Appear on an Album Cover, Telemachus [her cat, named by her ex-husband for the son of Ulysses and Penelope] was so overcome with emotion that he could only say 'Meow". What he meant to say was, "I want to thank my Tom, my Tabby, and all the fat cats who oversaw the investment of my kitty. I couldn't have done it without you".
Tapestry would, as mentioned, go on to sell over 25 million copies worldwide. It was number 1 on the Billboard 200 for 15 consecutive weeks, and held the record for most weeks at number 1 by a female solo artist for over 40 years until it was surpassed by Adele's 21 in 2012 (don't get me started). By the way, the album has been listed on the Billboard 200 for over 300 weeks between 1971 and 2011; In terms of time on the charts, it ranks fifth overall, and in terms of length on the charts for solo musical acts it ranks second. It remains the longest charting album by a female solo artist.
My life has been a tapestry of rich and royal hue
An everlasting vision of the ever-changing view
A wondrous, woven magic in bits of blue and gold
A tapestry to feel and see, impossible to hold
Two children follow after the album, and of course, there are the follow up works: six more records in the span of five years, each one great, and each one successful; in fact my favorite song of hers 'Jazzman' was done while she was pregnant. But that sort of smash success brings its own drama; her second marriage fails, and she meets someone who will later turn out very bad indeed. And then, she does something interesting, she moves to a very spartan cabin in a very rural part of Idaho with the man who became her third husband. And stays there for years, and stays associated with rural Idaho. I do hope I am not being uncharitable when I say that her performing career never quite regained the momentum it had after she did that, not that she gives any sign of really caring. She gives the standard reasons why: Get away from the grind, the phoniness of L.A, the need for a change, etc. I think there is an even simpler reason. I think her heart was broken
I don't need sunny skies for thing I like to do
'Cause I stay home the whole day long and think of you
As far as I'm concerned each day's a rainy day
So It might as well rain until September
Carole King is candid about the abuse she suffered at the hands of her third husband - and indeed is good enough to provide the number and the website to the National Domestic Violence Hotline. Said husband was later to die young of a cocaine overdose. This is candid writing taken to an extreme, and must have been very hard on her - remember she as Carole King, the very idea and image of the liberated woman. But she is still human, and she was cruelly used, Im afraid. Fortunately she never lets it darken her subsequent writing; the book has many other things in it that stay engaging; Touching passages of her meeting both John Lennon and Paul McCartney ('Paul came out of his mother;s womb performing, says Carole, and I believe her. It takes one to know one). Lennon was in awe of her talent and on first meeting her, did something really dickish (I suspect he was stoned as well); true to form, Carole never holds it against him when they meet later and her description and elegy to him is touching. As it is to Don Kirshner, the man who signed her to Aldon records publishing and introduced many of us to rock. And she keeps on playing and performing, and even (shades of her first girl ambition) takes on a few acting parts. She is also very honest with herself and with us about work she did that she doesn't think is very good (another thing you don't find all that often). In a way, reading all this, she comes across as a bit of a musical energizer bunny . . or maybe a musical Timex who takes a lickin' but keeps on ticking; once she fell from an unlighted stage onto concrete and once she fell from a sixty foot cliff. But after an interval for recovery, she is still back out there. I feel the Earth move, indeed.
I mentioned earlier about how I feel about music these days and how I think Carole King would likely be far more generous. Here is a quote that says it, when she is asked about how technology is affecting music (and for the record, I don't think the problem is technology; I think the problem is the raping of the music scene by big corporations, bastardized popular taste, and this idea that we should all be entitled to an artists work for free on the internet. But I digress):
"I believe that as long as people have hearts and minds and the capacity to laugh, cry, dance, feel, and fall in and out of love, a good song will always find an audience because it connects us to our humanity. If technology can help people make that connection, Im a fan"
So that's Carole King. I mean, how can you help but love someone like that? I can conclude the memoir, and the diary thus: In terms of women recording artists, there are many styles and many tastes: We can be a fan of Norah Jones, we can be a fan of Barbara Streisand, we can be a fan of Gladys Knight, we can be a fan of Aretha Franklin, we can be a fan of Donna Summer, we can be a fan of Alanis Morrisette, we can be a fan of Pat Benatar, we can be a fan of Billy Holiday, we can be a fan of Joan Jett, we can be a fan of Patti Smythe, we can be a fan of Celine Dion, we can be a fan of etc and etc...but we are all fans of Carole King
And so we will close here with a quote from her song "Music" which is how she ended her book:
Music is playing inside my head
Over and over and over again, my friend
There's no end to the music....
Ah, it's not always easy
But the music keeps playing and won't let the world get me down