I used to work at Chick-Fil-A, decades ago (late 60's in a mall food court). The stores weren't required to be closed on Sundays, it was just stated as a preference since Sundays weren't profitable in most locations. The one I worked at stayed open because we did a lot of business on Sundays with the mall movie crowds. The 2 popular hangouts were Chick-fil-a and the Pizza Palace.
But First, A Word From Our Sponsor:
Top Comments recognizes the previous day's Top Mojo and strives to promote each day's outstanding comments through nominations made by Kossacks like you. Please send comments (before 9:30pm ET) by email to topcomments@gmail.com or by our KosMail message board. Just click on the Spinning Top™ to make a submission. Look for the Spinning Top™ to pop up in diaries posts around Daily Kos.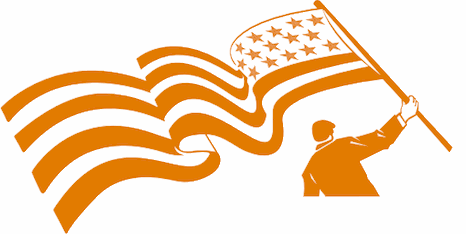 Make sure that you include the direct link to the comment (the URL), which is available by clicking on that comment's date/time. Please let us know your Daily Kos user name if you use email so we can credit you properly. If you send a writeup with the link, we can include that as well. The diarist poster reserves the right to edit all content.
Please come in. You're invited to make yourself at home! Join us beneath the doodle...
It used to be that if the individual store managers wanted to be open on Sundays and it was profitable then they could be. I don't know when that changed. I do know that Chick-fil-a isn't the usual franchise where the person who buys into a Chick-fil-a owns it and has to abide by the corporate laws and culture for x number of years before they own it outright - Cathy owns every Chick-fil-a outlet across the country. It's a $5,000 buy-in and a lengthy vetting process. Chick-fil-a, once they approve you as a manager, will build the store for you and pay the rent. As manager, you earn around $190,000 a year, so it's a pretty sweet deal.
Anyway, the whole point is that while working there, I mixed up plenty of batches of the coating mix when we ran out of what corporate supplied. I came across the recipe we used the other day while sorting through my recipes, working on another family cookbook. I don't know if this is the real recipe, but it's the one we used in the store back in the late 60;s when I worked there, and it tastes remarkably close.
Peanut oil
1 egg
1 cup buttermilk, flour
2 1/2 tablespoons confectioner's sugar
1/2 teaspoon pepper
1/2 teaspoon each salt, paprika
1/4 teaspoon each garlic powder, celery salt
2 brined chicken breasts, halved
4 burger buns
2 tablespoons melted butter
8 dill pickle slices
We put the chicken breasts down in a brine for 1 - 2 hours before we cooked them. I don't have the exact brine recipe, but I've brined hundreds of chickens since then and this is my favorite brine:
1 quart warm water
2 tablespoons kosher salt
1 tablespoon sugar
1 1/2 tablespoons worchestershire sauce (or Maggi sauce)
1 tablespoon olive oil
Flatten the chicken breasts slightly, just enough to make them all the same thickness and set in the brine. Put the brining chicken in the refrigerator for 1 - 2 hours. Remove from the refrigerator, rinse, and pat dry.
Heat peanut oil (3 cups) in a pressure cooker over medium heat to 400 ºF. The oil must be hot before sliding the chicken in or it won't seal or taste the same - it will come out kind of greasy. It will also be greasy if the oil is too old or been used too many times, so use relatively fresh oil. You can also use palm oil or coconut oil instead of peanut oil.
Beat the egg and then beat in the buttermilk (you can also use sweet whole milk - remove 1 tablespoon of milk and replace it with 1 tablespoon of dill pickle juice).
Mix flour, sugar, and seasonings.
Dip each piece of chicken in the eggy milk. Roll in the flour mixture until thoroughly coated and let it sit for 5 minutes. Re-roll it to cover any soggy spots.
Drop all 4 pieces into the hot oil in the pressure cooker and close the pressure cooker. When the steam starts shooting out of the release valve, set the timer for 3 1/2 minutes. While the chicken is cooking, spread the buns with the melted butter and toast lightly (very lightly). Place 2 pickles in each bottom bun. Add a chicken breast and the top bun. Done!
Itzl and Xoco love chicken cooked this way. It's practically their favorite food next to bacon and bison. They are fiends for pressure fried bison!
I don't have pictures of the sandwiches and it's too hot to try to cook any just to take pictures (I have one small window unit that just cools the bedroom - the rest of the house is around 95ºF or more), so you'll have to content yourself with pictures of other ways I used these chicken breasts"
As a "bowl", where I diced the chicken and served it over steamed rice, chopped boiled eggs, a chicken gravy, and steamed Brussels sprouts:
As an Italian style dinner with the breast covered in a marinara sauce on a bed of wide egg noodles and with Brussels sprouts.
And shredded into this Morrocan style tagine:
(Look! No Brussels sprouts! Of course, you can't see the chicken, either)
What's your favorite copycat recipe?
TOP COMMENTS
August 15, 2012
Thanks to tonight's Top Comments contributors! Let us hear from YOU
when you find that proficient comment.
From blue aardvark:

bernardpliers provides a nice list of Republicans using slavery as an analogy, just like Biden did.
From brae70:

Tom P provides a great answer to the inevitable claim that "both sides are being mean".
From your humble diarist:

markthshark explains what the Republicans ignore and then defines a social concept so basic it shouldn't need definition, yet does, in gof's diary about his friend's Epic Rant on FB.
TOP PHOTOS
August 14, 2012
Enjoy jotter's wonderful PictureQuilt™ below. Just click on the picture and it will magically take you to the comment that features that photo. Have fun, Kossacks!