GUS (Gave Up Smoking) is a community support diary for Kossacks in the midst of quitting smoking. Any supportive comments, suggestions or positive distractions are appreciated. If you are quitting or thinking of quitting, please -- join us! We kindly ask that politics be left out.
You can also click the GUS tag to view all diary posts, or access the GUS Library at dKosopedia for a great list of stop-smoking links. Check it out! GUS Library
A message to ALL quitters. You don't have to avoid GUS if you have a failed quit. We won't give you a bad time and we consider the failed quits as "practice" for the real quit.
I feel pretty good that I got this diary posted. Its been a busy year. I start another crazy semester tomorrow. And my oldest just left for college yesterday. I guess there are choices in front of me. I get to decided how I deal with life's changes. I'm going to do what I know. Breathe, stretch, drink water, eat veggies. Staying healthy helps. Even though today is not my best, every day will get better.
I hope everyone is breathing, sitting up straight, and drinking a glass of water. Let's try some shoulder and arm stretching today.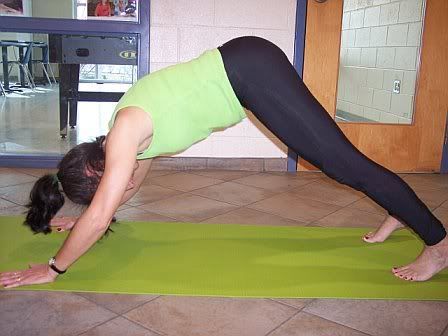 Current members of the GUS team:
1BQ, 3rdGenFeminist, Abra Crabcakeya, Actbriniel, addisnana, AfroPonix, aishmael, Alise, Alpha99, A Man Called Gloom, glorificus, ambeeeant, American in Kathmandu, amk for obama, andsarahtoo, angry marmot, Anne933, anodnhajo, aoeu, aquarius2001, arcadesproject, Archie2227, arodb, Arthur Wolf (in memoriam), assyrian64, awkawk, b4uknowit, bamablue, BARAKABETH, barnowl, b barrie, bdizz, beatpanda, beefydaddy18, BFSkinner, bgblcklab1, BigAlinWashSt, Bike Crash, BirderWitch, BJKay, bleeding heart, blingbling65, blue husky, Blue Intrigue, bluedust, BluejayRN, BlueJessamine, Bluerall, bluestatedem84, BoiseBlue, boudi08, Brahman Colorado, breedlovinit, BrenP, Bronxist, BrowniesAreGood, bsmechanic, buddabelly, bumbi, BusyinCA, Carol in San Antonio, CathiefromCanada, CathodeRay, CDH in Brooklyn, cee4, Cen Den, ChiTownDenny, ChocolateChris, ChurchofBruce, ciganka, cinnamondog, citizenx, ClapClapSnap, Cleante, Code Monkey, codobus, Coldblue Steele, Colorado is the Shiznit, coloradomomma, common green, commonmass, Common Sense Mainer, congenitalefty, coppercelt, dadanation, dangoch, DarienComp, dauber, Dauphin, Dave in AZ, Dave in Northridge, deedogg, demkat620, Dexter, Diana in NoVa, Dickie, DiegoUK, Dingodude, dirtdude, distraught, djMikulec, dolfin66, donnamarie, Donna O, dotsright, Dr Teeth, DRo, droogie6655321, Dube, duckhunter, Eclectablog, Eddie C, EdgedInBlue, effervescent, elbamash, El barragas, el vasco, ericlewis0, Everest42, Ex Con, ezdidit, fhamme, Fineena, fiona2, fishhawk, Flea, flumptytail, Friend of the court, fritzi56, FrugalGranny, Garrett, Gator, gchaucer2, GDbot, Geiiga, GenXangster, glorificus, glpaul, gooderservice, gooners, gravlax, greylox, grndrush (in memoriam), GrumpyWarriorPoet, gzodik, Haole in Hawaii, HappyinNM, henlesloop, HeyMikey, hideinplainsight, High Tide, hiliner68, hold tight, Hugh Jim Bissell, hulibow, I love OCD, Im a frayed knot, imisa, Indexer, indubitably, indyada, Interceptor7, Inventor, I said GOOD DAY sir, itsbenj, Jahiz, JamesEB, janl1776, Janeo, JayinPortland, jayjaybear, jbou, Jeffersonian Democrat, jillwklausen, jmadlc55, jmonch, Joes Steven (aka Steven), john07801, johngoes, johnny wurster, jsfox, JVolvo's Mom, jwinIL14, Kai99, kailuacaton, Kamakhya, kat herder, Kelly of PA, kestrel9000, khloemi, Khun David, Kitsap River, kittania, KrazyKitten, Kristina40, Ksholl, labwitchy, Lady Kestrel, ladypockt, Lahdee, langerdang, LarsThorwald, LA rupert, last starfighter, LaughingPlanet, Laurie Gator, Leo in NJ, Lipstick Liberal, litoralis, lmdonovan, lockewasright, Lonely Texan, longislandny, luvsathoroughbred, maggiemay, magicsister, mango, Marc in KS, Marjmar, Mark E Andersen (Kodiak54), marknspokane, marsanges, maryabein, Matt Esler, mdemploi, Meteor Blades, Micburke, michael1104, MillieNeon, minerva1157, MinervainNH, Missys Brother, mjbleo, MnRaindog, mntleo2, Morague, MotoGP, Mr Bojangles, mrsgoo, mskitty, msmacgyver, MsWings, Murphoney, nannyboyz, ncsuLAN, NearlyNormal, Nedsdag, Nick Zouroudis, notgivingup, NY brit expat, OleHippieChick, one pissed off democrat, Onomastic, operculum, OrangeMike, Ordvefa, Overseas, Over the Edge, Pager, paige, PaintyKat, paradox, parryander, paulitics, Pennsylvanian, phrogge prince, Positronicus, post rational, PowWowPollock, Proud Mom and Grandma, psycho liberal, ptolemynm, Purple Priestess, PvtJarHead, racheltracks, randallt, ray bob, real world chick, red mittens, Reepicheep, regis, relentless, revelwoodie, revsue, Rex Manning, rexymeteorite, RiaD, rickeagle, ridemybike, rightiswrong, Rileycat, rincewind, rkex, roadlion, Roger Fox, Rosebuddear, roses, rscopes, Rudini, Safina, SallyCat, Sanuk, Sark Svemes, sboucher, scooter in brooklyn, Scrapyard Ape, seenaymah, sfbob, sgary, Shahryar, sheddhead, shesaid, Shifty18, shmuelman, shopkeeper, sidious666, sidnora, slowbutsure, smartcookienyc, smeesq, Smoh, snoopydawg, snorwich, SnyperKitty, SoCalHobbit, sofia, soonergrunt, sostos, sowsearsoup, SpecialKinFlag, spmozart, spotDawa, SpotTheCat, StateOfGrace, Statusquomustgo, stiffneck, stonekeeper, sunbro, Super Grover, Syoho, tallmom, Tay, tdslf1, teknospaz, theatre goon, The Eyewitness Muse, TheGeneral, TheStoopingRabbit, TigerMom, Tim DeLaney, tiredofcrap, TomP, tonyahky, Toyotabob7, TracieLynn, TreeFrog, triciawyse, tripodisblack, trs, trueblueliberal, ttanner, Tulsonian, Turn VABlue, Turtle Bay, Tyto Alba, uc booker, UncleCharlie, Unduna, Unforgiven, ursoklevar, USArmyParatrooper, VA02 femocrat, Vacationland, valadon, Vayle, Vetwife, vgranucci, Village expects idiot home soon, vulcangrrl, waytac, webranding, weelzup, Wes Opinion, Whimsical Rapscallion, willy be frantic, willy mugobeer, Wood Dragon, wolfie1818, Wordsinthewind, Wreck Smurfy, x, xopher, yet another liberal, Zotz
Here is our next week's shed-yule of events. If you'd like to host an open thread, tell your story, or want to be a regular, please respond to the tip jar. New voices are ALWAYS appreciated.
Sat AM: effervescent
Sat PM: Open
Sun Am: Open
Sun PM: Open
Mon AM: Open
Mon PM: Open (Vacationland may be back soon?)
Tue AM: gchaucer2
Tue PM: Open
Wed AM: Open (labwitchy will be back later)
Wed PM: FrugalGranny
Thu AM: Open
Thu PM: Open
Fri AM: Flumptytail
Fri PM: Open