Bill McKibben, boatsie and I would love for you to join us next week for a blogathon at Daily Kos to raise public awareness of the climate change impacts happening NOW. Our August 20-24 blogathon will feature top U.S. and world climate scientists, lawmakers and political activists as well as our very special kossacks writing about climate change. Some blogathon participants will also write about the interrelationship of climate change with human rights, environmental justice, natural resources, civil rights, culture, economy, jobs, food security, health care, etc., to provide a realistic picture of the so-called "external costs" of climate change impacts that also affect our lives.
For years, the right-wingers and teabaggers have convinced many Americans that climate change is a myth or, if it does happen, it will be decades down the road, so why worry about it now.
THEN this summer happened: Heatwaves, wildfires, droughts and freak storms that are "climate change in action" and a "window" or sampling of our future. The media reported with headlines like this:
"Extreme summer heat linked to climate change, scientists say" As James Hansen states:

The deadly European heat wave of 2003, the fiery Russian heat wave of 2010 and catastrophic droughts in Texas and Oklahoma last year can each be attributed to climate change. And once the data are gathered in a few weeks' time, it's likely that the same will be true for the extremely hot summer the United States is suffering through right now.
"Scientists attribute extreme weather to man-made climate change: Researchers have for the first time attributed recent floods, droughts and heatwaves, to human-induced climate change"
"U.S. Declares the Largest Natural Disaster Area Ever Due to Drought"
"US wildfires are what global warming really looks like, scientists warn: The Colorado fires are being driven by extreme temperatures, which are consistent with IPCC projections"
It is not a matter of what will happen in the future. Native American and Alaska Native communities are already being hit hard with coastal erosion, droughts, and environmental changes that affect, for example, their health and lives, traditional food, sacred sites and cultural ceremonies as well as forcing relocation to higher lands.
If you had any doubts about climate change, or did not fully understand the climate change impacts and how they are interrelated with most every important issue of our lives, or did not fully appreciate the importance of climate change, please listen and participate in our blogathon. Write about this issue, spread the word with your families, friends, and community.
Also let everyone know that if Romney wins, all he will offer are some flip flops and self-proclaimed climate change illiteracy that could delay addressing climate change for years.
When he was governor in 2004, climate change was real enough to prepare a "detailed plan to curtail the state's carbon pollution." Even in June 2011, Romney told voters that humans contribute to global warming so "it's important for us to reduce our emissions of pollutants and greenhouse gases."
Then Mitt announces in 2012 that he will approve the monster Keystone XL tar sands pipeline his first day as President even though NASA Goddard Institute scientist James Hansen says if we fully exploit the Canadian tar sands, it will be "game over for the climate."
Romney is making deadly decisions about climate change even though he admits he is climate change illiterate:

"I don't know if [rising temperatures are] mostly caused by humans," he told another New Hampshire crowd last summer. "What I'm not willing to do is spend trillions of dollars on something I don't know the answer to."
And his buddy Paul Ryan, a "favorite of the Koch brothers," is
fixated on climate change conspiracies
, and has voted against government efforts to address climate change or
even study climate change
:
Ryan has consistently voted against government efforts to tackle climate change. Like many House Republicans, he has voted to block efforts by the EPA to regulate carbon-dioxide emissions. He approved an amendment that would bar the Department of Agriculture from studying how best to adapt to a warmer planet. Ryan voted to defund various climate-advisory positions within the White House. He also voted for an amendment, proposed by Rep. Judy Biggert (R-Ill.), to cut $50 million from funding for ARPA-E, which funds long-shot energy research and development.
The Romney-Ryan team is also aided by press secretary Andrea Saul, who has her own
climate-denier rap sheet
, including working for a "lobbying firm that worked to undermine climate science on behalf of corporations like ExxonMobil, according to a detailed new report from Greenpeace's Polluter Watch project."
Who do you trust with your life and the well-being of your family, loved ones, friends, and community as well as our precious natural resources and wildlife? That's the key question for this election and the answer is as obvious as who would you trust with the care of your cats and dogs.
In April, President Obama stated truthfully that "those who have looked at the science of climate change are scared" and asserted that climate science would be part of the 2012 election campaign -- it is past time to make it so.

Special guests include lawmakers (e.g., Sen. Sanders and Rep. Waxman), but we wanted to introduce some respected scientists and activists who might not have participated in prior climate change blogathons here:
Martin Khor is the Executive Director of the South Centre, an intergovernmental organisation of developing countries based in Geneva, Switzerland. Mr. Khor is also a journalist, economist and the former Director of the Third World Network which is based in Penang, Malaysia.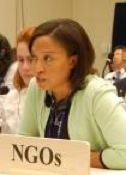 Rachel Harris is Advocacy Coordinator in charge of gender equality and women's rights in global governance and sustainable development for the Womens's Environment and Development Organization (WEDO). She heads a technical policy team at the UNFCCC (United Nations Framework Convention on Climate Change) and has led women's caucuses at the Convention on Biological Diversity, and the United Nations Convention on Combating Desertification.





Gerard Wedderburn-Bisshop worked as a principal scientist with the Queensland (Australia) state government using remote sensing to map the extensive forest clearing (4% of the world's deforestation, mostly for cattle and sheep grazing), but resigned over a government report 'greenwashing' the beef industry. Gerard is now engaged in communicating environmental issues such as deforestation, climate change, land degradation and biodiversity loss. He writes and presents scientific papers and reports for the World Preservation Foundation and the Beyond Zero Emissions Land Use Plan.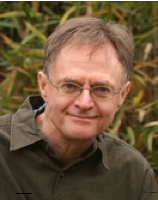 Richard Heinberg serves as the senior fellow at the Post Carbon Institute, which is "leading the transition to a more resilient, equitable, and sustainable world." Richard is an American journalist and educator who has written extensively on energy, economic, and ecological issues, including oil depletion. He is the author of ten books.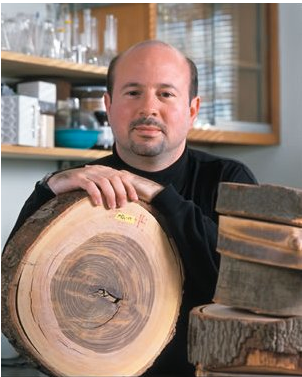 Michael Mann is a Professor at Penn State University and director of the Penn State Earth System Science Center. He is a co-founder of the award-winning climate science blog "RealClimate.org" and author of the recent book "The Hockey Stick and the Climate Wars" about his experiences in the center of the debate over human-caused climate change.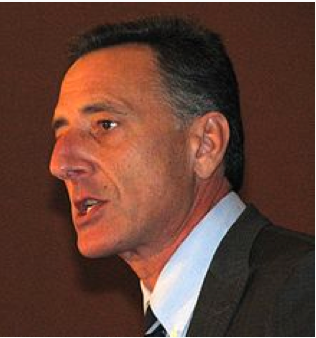 Vermont Gov. Peter Shumlin will be writing about the Genuine Progress Indicator (GPI) law passed last May in Vermont that will enable public decision-making and policy development to consider more than the standard economic metric of GDP. Generally, the GPI includes measurement of things like preserving ecosystems and the value of volunteerism as well as negatives, such as the costs of pollution or rising inequality.





Jeff Mears is the Environmental Area Manager for the Oneida Tribe of Wisconsin and co-chair of EPA-Tribal Science Council. Jeff is a frequent contributor to panels discussing climate change impacts on tribal communities and the need for adaptation.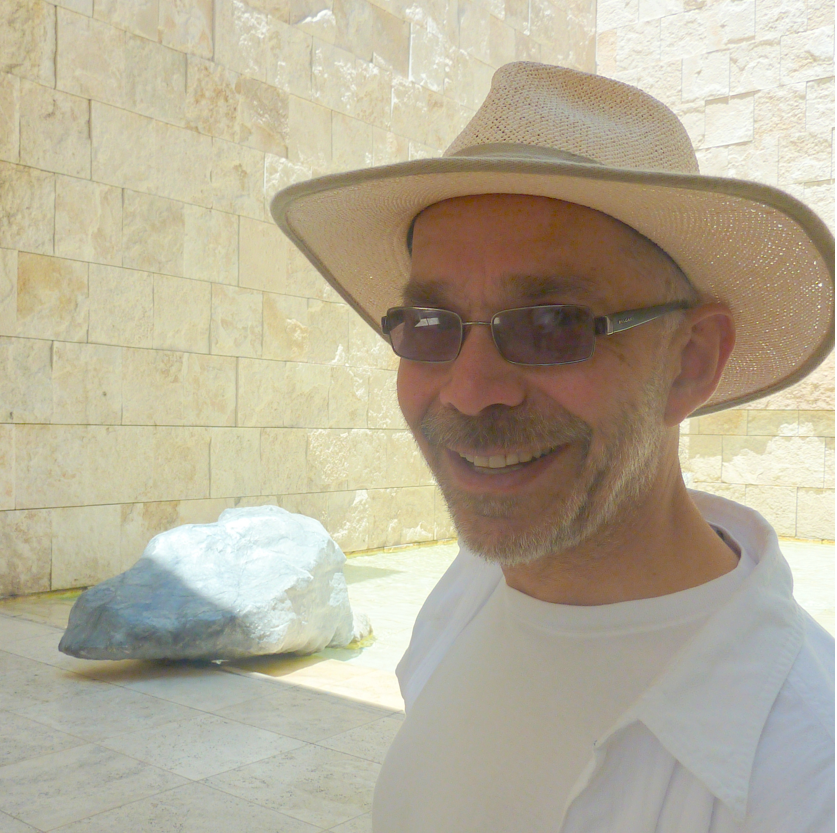 Tom Athanasiou, a long-time left-green writer and critic, is Executive Director of the activist think tank EcoEquity that addresses international climate justice issues. Together with the Stockholm Environment Institute, EcoEquity in 2004 released the first version of Greenhouse Development Rights, an equity-based proposal to share the costs of global climate policy to pay for mitigation and adaptation.





Kelly Rigg is the Executive Director of the Global Campaign for Climate Action or GCCA, a global alliance of 300 organizations cooperating under the banner of the tcktcktck campaign. She has been leading international campaigns for nearly 30 years on climate, energy, oceans, Antarctica and other issues. She was a senior campaign director for Greenpeace International during 20 years with the organization. After leaving Greenpeace she went on to found the Varda Group consultancy providing campaign and strategic advice to a wide range of NGOs, and led the Deep Sea Conservation Coalition's campaign to protect the high seas from destructive bottom fishing.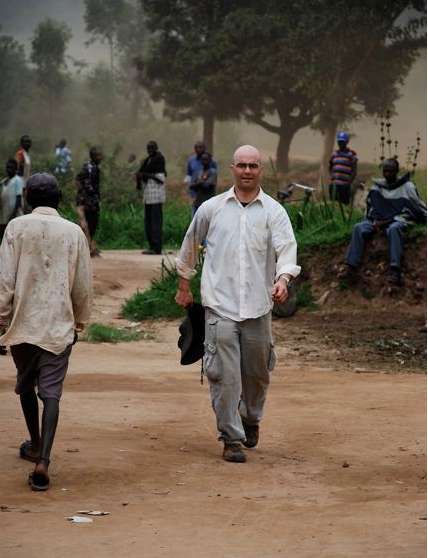 Dr. John Abraham does research in the areas of renewable energy and climate. He has approximately 160 journal, book, patent, and conference publications. He recently returned from major trips to Africa, providing power for different regions, such as this village in Uganda where Dr. Abraham installed solar panels.







Brian Kahn, who sits at the International Research Institute at Columbia, is affiliated with NOAA's climate.gov. He keeps track of numerous projects NOAA has funded to connect climate information/forecasts/products at the regional/local level throughout the US.





Peter Erickson is a Staff Scientist in the Climate and Energy program in the Seattle office of the Stockholm Environment Institute. His research focuses on climate change policy, with particular interests in the role of offsets in cap-and-trade programs, contribution of consumption and behavior change to reducing greenhouse gas emissions, industrial policy, and cities.





Mark McCaffrey is Programs and Policy Director at the National Center for Science Education (NCSE), which is a not-for-profit membership organization that defends the teaching of climate science and evolution in the public schools. Prior to launching NCSE's climate change education initiative, he spent the past decade developing education programs and strategies for increasing climate change and energy literacy.





Since Josh Rosenau joined the National Center for Science Education in 2007, he has defended honest and accurate science education by working with grassroots groups from Florida to Texas, testifying before school boards, organizing scientists and concerned citizens, meeting with legislators, and speaking with journalists across the country. The NCSE is a not-for-profit membership organization that defends the teaching of climate science and evolution in the public schools.





As part of the Sierra Club's International Program, Nicole Ghio works to connect communities fighting destructive coal projects around the world with activists in the U.S. facing similar threats to share stories, strategies and knowledge. She has facilitated exchanges between civil society participants in India and mountain-top removal mining communities in Appalachia and coordinated the Sierra Club delegation to the United Nations Framework Convention on Climate Change or UNFCCC.





Jane Fleming Kleeb runs Bold Nebraska, an advocacy group working on progressive issues. She has led the fight on the tar sands TransCanada Keystone XL pipeline uniting farmers, ranchers, grandmoms, young people and environmentalists to fight together to protect the land and water. Married to Scott Kleeb, they are raising three daughters in rural Nebraska.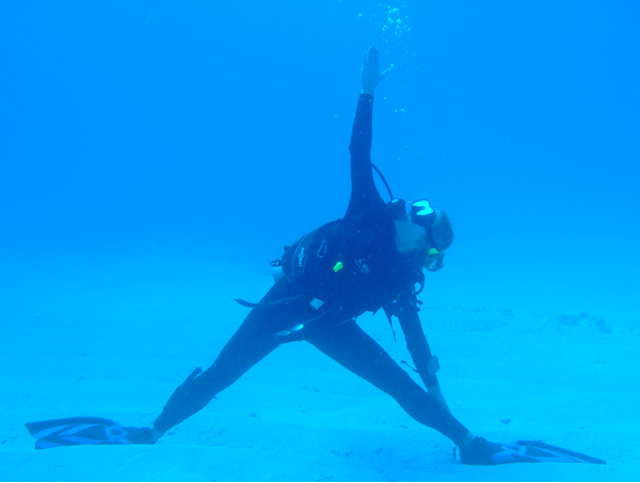 Sarah Moffitt reconstructs records of deep sea ecology through past and present events of rapid climate change. Sarah is an oceanographer, ecologist and paleoclimatologist, with expertise in climate communication.





Dr. Jessica Conroy is a researcher in the School of Earth and Atmospheric Sciences at Georgia Tech. She is a paleoclimatologist by trade, and conducts research in the Galápagos, Kiribati, and on the Tibetan Plateau.








Greg Laden is a biological anthropologist who has studied human-environment interaction in modern hunter-gatherer societies and in the paleolithic. He writes for Scienceblog.com.





Author, journalist and activist Jeff Conant is an editor at Climate-Connections.org and Synbiowatch.org. His recent articles have appeared in Yes! and Earth Island Journal.






Vanessa Meadu is the manager of Communications and Knowledge Management Coordinating Unit for Climate Change,Agriculture and Food Security (CCAFS). Her expertise is in establishing connections land use and livelihoods with global and regional climate change policy processes.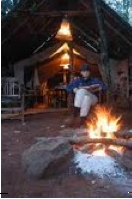 Anne Petermann is the Executive Director of Global Justice Ecology Project. She is also the Coordinator of the STOP GE Trees Campaign; the North American Focal Point for the Global Forest Coalition; and a member of the Board of Directors of the Will Miller Social Justice Lecture Series.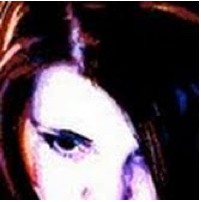 Heather Libby is the Managing Editor of TckTckTck.org, a global alliance of more than 300 partners calling for climate action. She began her career in movement building at age 11 when, together with several of her elementary school classmates, she started her first NGO. While the environmental advocacy group "H.O.P.E" (Help Our Precious Earth) only lasted one school year, her passion for social change has yet to fade.






Joshua Wiese is Project Director, Fresh Air & the Adopt a Negotiator project at Global Campaign for Climate Action, which organizes global campaigns to "prevent catastrophic climate change, adapt to climate impacts and make the transition to a more sustainable and just world." Joshua is based in San Francisco, where he spends most of his time thinking about how to use technology to make the world a better place.





Kossack bloggers include:

A Siegel, danieljkessler, Jill Richardson, rb137, JanF, beach babe in fl, citisven, Bill McKibben, TheFatLadySings, James Wells, SolarMom, Pam LaPier, Dont Just Sit There DO SOMETHING, praenomen, billlaurelMD, FishOutofWater, and Aji.
If you would like to join us, please send a private message to boatsie or me.
350.org asked if we would include their petition to the Romney campaign:

If you happen to wander over to Mitt Romney's website, try to check out his policy positions on climate change. But don't look too long; climate change isn't even mentioned once.

The stakes are too high to play politics with our lives: Please sign our petition that asks Mr. Romney two simple questions:

Do you disagree with the scientific consensus that humans are warming the planet? If not, what do you plan to do to solve the climate crisis if you are elected President?

When enough people ask, 350.org will deliver this petition to Romney campaign headquarters to see if he's ready to answer.

Please stay tuned…for our followup-report!
Each day, boatsie and other kossacks will be posting a Climate SOS Daily Report at 8 am Pacific time, providing a calendar for each day, bios of our guests, climate change news, and discussions.
We will be sending e-mail notices each time a diary is posted for this blogathon. If you would like to be added to our mailing list, please e-mail me at patriotdaily@gmail.com.