I'm a political junkie. If you're reading this, I suspect you are too. Before I even have my first cup of coffee I'm signed onto Daily Kos to see what I've missed overnight. After I've gotten caught up on the Great Orange Satan, I'm off to the other dozen or so places I frequent and then it's time to get ready and get my butt to work. I always have my browser open while I work, reading as much as my schedule permits. I can never seem to get enough. Until all of a sudden I do. There comes a point when all of the craziness of politics begins to really get under my skin. Add in the insanity of an election year, and what an election year this is, it can completely overwhelm me. As difficult as it may be to disengage myself, it becomes necessary to my state of mind to take a break. Folks, I've reached that point.
But First, A Word From Our Sponsor:
Top Comments recognizes the previous day's Top Mojo and strives to promote each day's outstanding comments through nominations made by Kossacks like you. Please send comments (before 9:30pm ET) by email to topcomments@gmail.com or by our KosMail message board. Just click on the Spinning Top™ to make a submission. Look for the Spinning Top™ to pop up in diaries posts around Daily Kos.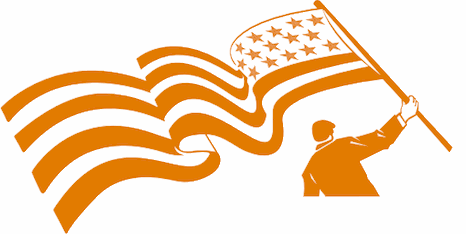 Make sure that you include the direct link to the comment (the URL), which is available by clicking on that comment's date/time. Please let us know your Daily Kos user name if you use email so we can credit you properly. If you send a writeup with the link, we can include that as well. The diarist poster reserves the right to edit all content.
Please come in. You're invited to make yourself at home! Join us beneath the doodle...
I've taken plenty of these breaks before. I've never felt the urge to TTFN or anything of the sort. For starters, my self-imposed exiles never last long enough to merit one. Further, politics and Daily Kos will grind on just fine without me. My ego isn't so big that this truth escapes me. I usually just designate the hour when it's time for me to tune out and I silently close my browser and begin my mental restoration.
It feels awkward the first day or so. My mind won't rest, wondering what I'm missing. So I throw myself into a diversion. I usually download a computer game. I love Hidden Object games. They only take an evening or two to finish and they provide exactly the kind of relaxing distraction I need. Then I'm ready to tackle something a little more challenging. Maybe a heavy book I've been putting off reading. I might work through a difficult piece of music on the piano. Beethoven is always chewy. In years past, I've gone through Dutch courses and immersed myself in the language as much as possible. Then there's always the damned house and garden. There is a never ending punch list of crap to do when you own a home. None of it is much fun, but all of it becomes necessary. So yeah, once I disengage I have no shortage of things to fill the void.
This time my need for a break is coinciding with something I've been looking forward to for many years. My brother and his wife are coming to visit. I manage to see Vic once a year but he has never come to visit me. They always took family vacations with my nephew as a unit and went somewhere that would keep him entertained. They love Florida. Now my nephew is grown and married and they are taking their first trip since their honeymoon 19 years ago without him. I am thrilled that they chose the Bay Area. Brian and I are about to knock their socks off.
The first day will be spent at home with a big welcome feast in the garden. On Sunday we're headed to San Francisco to spend two days where we will give them a thorough car tour with stops in the Haight Ashbury, Castro, Golden Gate Park, Land's End, The Presidio, and the Golden Gate Bridge. After a rest at the excellent hotel, we'll hook up with friends for dinner and then a night at some of my favorite haunts. Next day will be Union Square, China Town and North Beach with a stop for dinner at Fisherman's Wharf.
By then we'll need another day of rest with BBQing and chilling by the fire pit. This will be followed by a day in the Wine Country where we'll stock up on fantastic wines for the rest of the week. Next day we're off to Muir Woods and dinner in Sausalito. Thursday we're taking them on a drive on the bucolic Suisun Valley Road and then up through the Capay Valley for an afternoon at the casino. Vic does love to play craps. Their final day we'll spend at home with the dogs and liquor cabinet, planning their next visit. I'm thinking Yosemite and Lake Tahoe. Or maybe big tree country in Humboldt County. Vic likes his weed too.
This is all going to give me just what my burned out soul needs. Time with family, beautiful vistas, laughs around the table. And no politics. I can guarantee you that when I return I'll be completely rejuvenated and ready to push with renewed strength towards November. Nothing is quite as fearsome as a well-rested queen. Look for me to vanish sometime Saturday morning. I'll be gone a week. You never know though, I might just poke my head in the room quickly to make sure you are all on your best behavior.
Do you ever take a mental health break from politics? From Daily Kos?
Tell me below the excellent comments and pictures.
TOP COMMENTS
August 19, 2012
Thanks to tonight's Top Comments contributors! Let us hear from YOU
when you find that proficient comment.
From Killer of Sacred Cows:
I love OCD hits the nail on the head, explaining why so many people vote against their own interests, with this comment in Mark E Andersen's front-page diary "What is poverty?"
From anonymous:
This comment by Boise Blue is a hilarious response to a request for recipes in a tedious "Hillary for VP" diary and the whole thread had me laughing out loud. Actually, most of the comments in that diary are top. LOL
From Dave in Northridge:
JeckyllnHyde came up with this perfect addition to twigg's diary on how it's great we're fighting back.
From pistolSO:
I'd like to nominate this comment by DaleA to Top Comments. Found in pistolSO's own own diary Think Progress Conservatives already calling for Todd Akin to withdraw.
And from your diarist, Steveningen:
I would like to sincerely apologize to citizenx. A week ago Saturday I nominated this comment for submission and then totally forgot to submit it. It was an excellent comment made during the great evisceration diaries happening at the time. Belated applause to citizenx.
In hungrycoyote's diary If we're going to complain about the answers to questions, then..., Azdak has an age old muggle problem.
TOP PHOTOS
August 18, 2012
Enjoy jotter's wonderful PictureQuilt™ below. Just click on the picture and it will magically take you to the comment that features that photo. Have fun, Kossacks!