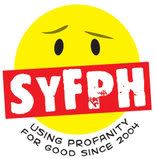 A press release from Knower of All Sciency Things... Clay Akin.
(What? Oh. Sorry.)
Talking points from Knower of Some Sciency Things... Todd Rundgrin?
(Really? Again? Fuckbunnies!)
A referendum on all things legitimate from The Knower of A Few Very Select Sciency Things... future Senator Magical Menses... Todd Akin
Why I support abolishing the EPA:

Because, in the unlikely occurrence of a legitimate core meltdown occur at an American nuclear power plant... it's a well known fact of nature that the human body automatically shuts down, preventing cancer from ever taking hold.

Additionally... men have been found to instantaneously develop washboard abs, while women grow gravity-defying, C-cup, peppermint schnapps producing boobies.

Why oppose limits on carbon emissions:

Because, in the case of a legitimate global warming, our Earth naturally manifests Crystal Unicorn who fly out of the sky, saving devastated crops and lowering sea levels.
(In areas where Ice Unicorns are not indigenous, Snow Salmon are known to swim forth to protect our polar ice caps.)

Why I'll fight to eliminate needless social programs:

In the few cities where legitimate poverty exists, rest assured that adult human beings have been shown to naturally develop the ability to cry nickels and urinate fifty dollar bills. Similarly, hungry children secrete chicken McNuggets and savory crepes if denied food for periods exceeding three weeks.

Why I Will Vote To Repeal The Voting Rights Act:

9 words: Spontaneously Generated Voting Molecules In Legitimate Africa-American Men. *No one gives a crap about African American Women or the rest of the non-White electorate.

Why I Will Be The Next Senator From Missouri:

Because Republicans.... forced to stare into the legitimate maw of their extremism... secrete a loyalty enzyme that is known to suppress shame.