Climate Change SOS Blogathon - Daily Report for Monday, August 20th
---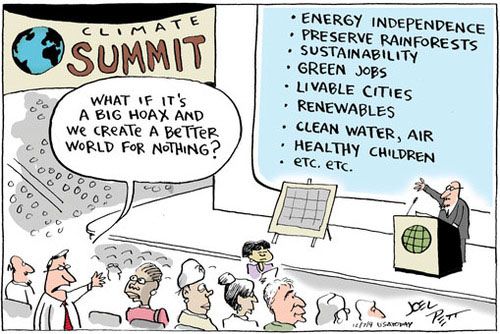 Good morning and welcome to a preview of the starting lineup of guests and Kossacks participating in the Monday Plenary of the week long Climate Change SOS Blogathon.
Beginning today and running through Friday, August 24, 2012, Daily Kos presents a unique interactive dialogue on a range of issues related to climate change: issues such as the disproportionate impact climate change has on women and the role of gender; GHGs and clean energy; the rights, wisdom and challenges of indigenous peoples; food security, education and health; new models of sustainable economies,; and community resilience in the face of climate change and peak oil.
Some guests plan to consider applying theories and practices which are implemented in developing countries to the climate crisis in the United States.
Our panel of experts -- climate scientists and economists, researchers and academics and writers -- come from many different locations and time zones around the world. Everyone has been notified that all postings remain open for ongoing conversation throughout the week and encouraged to check in regularly at the Climate Change SOS Blogathon Group on Daily Kos, where all postings will be hosted. We are hoping to generate conversation among members of the Daily Kos community with our guests, while also providing a forum for an interchange of ideas and feedback between our guests.
Each morning, this SOS Daily Report will preview the day's guests and topics; provide Hot Headlines on climate change news from locales around the world; and invite readers to post their reports on localized effects of climate change. For more information, see Reports of Climate Change From Your Backyard I.
---
If you are a registered member on Daily Kos, you can also follow all postings by clicking this link for the Climate Change SOS Blogathon Group. Then, click 'Follow' and that will make all postings show up in 'My Stream' of your Daily Kos page.
Climate Change SOS Blogathon - August 20-August 24, 2012
Diary Schedule - All Times Pacific
---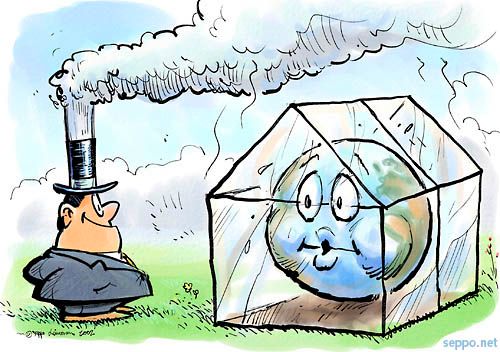 Announcing the blogathon, Climate Change SOS Blogathon: Romney's Illiteracy & Election Vulnerability was posted on Sunday, August 19th by Patriot Daily News Clearinghouse.
It includes bios of our special guests, including lawmakers, scientists and activists.
The blogathon is being organized by Bill McKibben, boatsie, and Patriot Daily News Clearinghouse.
---
5:00 am: A Siegel.
8:00 am: Climate Change SOS Daily Report by boatsie.
9:00 am: Martin Khor.
10:00 am: danieljkessler.
12:00 pm: John Abraham.
1:00 pm: Mark McCaffrey.
2:00 pm: Jill Richardson.
3:00 pm: Jane Kleeb.
4:00 pm: Mike Mann.
5:00 pm: Richard Heinberg.
6:00 pm: rb137.
Monday Guest Profiles
Martin Khor is the Executive Director of theSouth Centre, an intergovernmental organisation of developing countries based in Geneva, Switzerland. Mr. Khor is also a journalist, economist and the former Director of the Third World Network which is based in Penang, Malaysia.






Mark McCaffrey is Programs and Policy Director at the National Center for Science Education (NCSE), which is a not-for-profit membership organization that defends the teaching of climate science and evolution in the public schools. Prior to launching NCSE's climate change education initiative, he spent the past decade developing education programs and strategies for increasing climate change and energy literacy.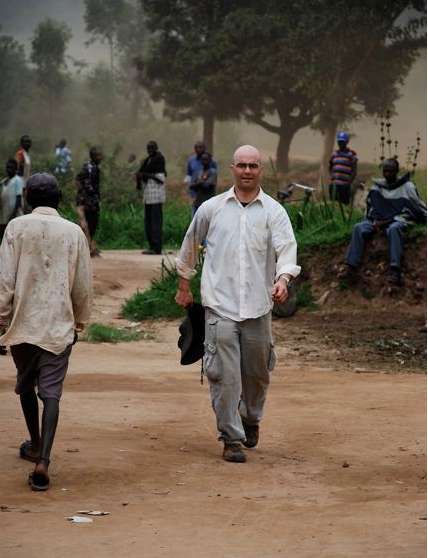 Dr. John Abraham does research in the areas of renewable energy and climate. He has approximately 160 journal, book, patent, and conference publications. He recently returned from major trips to Africa, providing power for different regions, such as this village in Uganda where Dr. Abraham installed solar panels.







Jane Fleming Kleeb runs Bold Nebraska, an advocacy group working on progressive issues. She has led the fight on the tar sands TransCanada Keystone XL pipeline uniting farmers, ranchers, grandmoms, young people and environmentalists to fight together to protect the land and water. Married to Scott Kleeb, they are raising three daughters in rural Nebraska.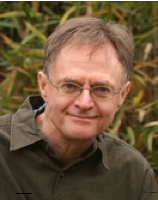 Richard Heinberg serves as the senior fellow at the Post Carbon Institute, which is "leading the transition to a more resilient, equitable, and sustainable world." Richard is an American journalist and educator who has written extensively on energy, economic, and ecological issues, including oil depletion. He is the author of ten books.






Reports of Climate Change from Your Backyard
Here's your chance to report in as a 'stringer' on climate change news from where you live. Contribute information in the comments below. We'll be sorting through this information and publishing a follow up report next week.

Today's HOT Headlines
Rising sea, sinking land put NJ shore in 'hot zone'

Inch by inch along parts of the East Coast, global climate change is running in what scientists warn is geology's version of fast-forward — swamping and eroding beaches, wetlands and farm fields.
Shorelines from North Carolina to New Jersey to Boston are in a "hot zone" for sea-level rise and will experience water levels rising at double the rate of most places on the planet, according to the U.S. Geological Survey. That's largely because of a geologic double whammy: In addition to a rising sea level, this stretch of coast is also slowly sinking.
The RTCC Climate Change A-Z
By RTCC Staff
Whether it's climate science, the dense wordings of international emissions policy or the even denser world of the carbon economy, our A-Z is designed to be a quick go-to guide for the mystifying terms and acronyms that the sector relies on.
If all the talk of climate change is leaving you feeling a bit lost, hopefully our A-Z can put you back on the right path
Hundreds of thousands of acres in West still burning as wildfires rage
CNN) -- Wildfires continued to scorch large swaths of the western United States on Sunday, with firefighters doing their best to corral a host of blazes despite high temperatures, low humidity and possible lightning in many locales.
Two of the biggest, still raging conflagrations are in Idaho's expansive Salmon-Challis National Forest, one of several places -- along with most of the rest of the Gem State as well
12 Million Californians 'Highly Vulnerable' to Climate Change — Now What?
Climate change will disproportionately affect California's most disadvantaged and isolated communities, according to a recent report from the Pacific Institute.
By looking at a broad array of factors – from social indicators such as income and birth rates, to environmental ones such as tree cover and impervious surfaces – the Oakland-based think tank has found that 12.4 million Californians live in census tracts with high "social vulnerability" to climate change.
Ahdoot: Global warming can hurt your kids
The extreme weather of the past year has increased public awareness of climate disruption. Yet there remains little appreciation of one of the major consequences of a warming climate: its effect on public health.
Because of their physical and cognitive immaturity, children are uniquely sensitive to environmental changes. As temperatures rise, a wide range of environmental hazards are increasing, and children suffer disproportionately from these changes. These hazards include increases in certain infections, rises in allergic disease and asthma, heat stress, sun damage and extreme weather events.
Consequences of Climate Change: A World Awash With Environmental Refugees
The modern world has long thought of refugees in strictly political terms, victims in a world riven by competing ideologies. But as climate change continues unabated, there is a growing population of displaced men, women and children whose homes have been rendered unlivable thanks to a wide spectrum of environmental disasters.
Despite their numbers, and their need, most nations refuse to recognize their status.
The 1951 U.N. Convention relating to the Status of Refugees defines a refugee as a person with a genuine fear of being persecuted for membership in a particular social group or class. The environmental refugee -- not necessarily persecuted, yet necessarily forced to flee -- falls outside this definition.
Report card shows Australia's oceans are changing
Launched today, the 2012 Marine Climate Change in Australia Report Card demonstrates that climate change is having significant impacts on Australia's marine ecosystems.

'Australia has some of the world's most unique marine ecosystems. They are enjoyed recreationally, generate considerable economic wealth through fisheries, aquaculture, and tourism, and provide irreplaceable services including coastal defence, oxygen production, nutrient recycling and climate regulation,' Project leader CSIRO's Dr Elvira Poloczanska said.
Chicago Tribune Op Ed: No denying it
Climate change is real. Liberals, conservatives, let's deal with it.
In 2010, the National Academy of Sciences unequivocally warned: "A strong, credible body of scientific evidence shows that climate change is occurring, is caused largely by human activities, and poses significant risks for a broad range of human and natural systems."
Americans have heard similar alarms before, and no doubt many have become adept at tuning them out. Which is why we'd like to draw attention to physicist Richard Muller, a prominent climate change skeptic who has ... changed his mind. Here's what Muller wrote in a July 28 New York Times op-ed:
Call me a converted skeptic. Three years ago I identified problems in previous climate studies, that in my mind, threw doubt on the very existence of global warming. Last year, following an intensive research effort, involving a dozen scientists, I concluded that global warming was real and that the prior estimates of the rate of warming were correct. I'm now going a step further: Humans are almost entirely the caus
Massachusetts Butterflies Move North as Climate Warms
ScienceDaily (Aug. 19, 2012) — The authors of a Harvard study published August 19 in Nature Climate Change gathered their data from an unlikely source -- the trip accounts of the Massachusetts Butterfly Club. During the past 19 years, the amateur naturalist group has logged species counts on nearly 20,000 expeditions throughout Massachusetts. Their records fill a crucial gap in the scientific record.