Keeping our history alive and passing it on; Party People—The Black Panther Party and the Young Lords Party
Commentary by Black Kos Editor Denise Oliver-Velez
I'm back after a week long visit to Oregon, where I got to see the incredible production of Party People, at the Oregon Shakespeare Festival.
Obviously, a play about the Black Panthers and Young Lords isn't Shakespearean. It is the vision of a talented group of artists, UNIVERSES (Steven Sapp, Mildred Ruiz-Sapp, William Ruiz, a.k.a. Ninja) directed by Liesl Tommy. It was commissioned as part of the OSF American Revolutions: The United States History Cycle.



I went to see it three times. I pray that it is given the chance to go on the road and be staged across the U.S. in all our communities.
Though this is the description:

Prepare for a high-energy, infectious mix of theatre, poetry, jazz, blues, hip-hop, boleros and salsa as UNIVERSES digs into the story and legacy of an American revolution. Four decades ago, the Black Panthers and Puerto Rican Young Lords were young activists providing food and health care in their impoverished communities while in a desperate struggle to survive the systematic dismantling of their movements. Now they are 60-somethings untangling a traumatic past and an unclear future. In ensemble, OSF actors and UNIVERSES toggle between then and now in this meticulously researched, compelling work of fiction.
on their website, I would quibble with the use of the word "fiction". UNIVERSES members carefully researched this production, traveling back and forth across the country doing interviews with former Panthers and Lords, and even holding political education classes for the cast.
The members and founders of UNIVERSES know their communities well. They speak with the power of an insider perspective.
Universes members all grew up in housing projects in New York City and starting performing poetry in the "thriving spoken-word scene" of the late 1990s, namely, The NuYorican Poets Cafe. Based out of The Bronx, NY, the company was born and raised of the artistic environment created by Steven Sapp and Mildred Ruiz, also co-founders of THE POINT Community Development Corporation (Hunts Point) in 1993.
Yes—the living characters in the play are composites. But during the production there is a roll-call of the names of those heroes and sheroes of revolutionary struggle who are no longer with us—black, brown, yellow, red and white—upon whose shoulders we stand today. Their names are called and the cast shouts out ¡Presente! and many of us in the audience, who remember—wept. For truly we are guided by the ancestors who have fought and died to bring us to the present.
One scene in the production features the bullet ridden door of Fred Hampton's apartment.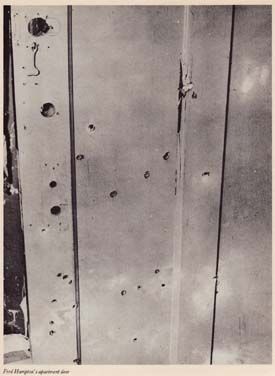 A young woman sitting next to me whispered a question.
"Was he a real person?"
I sighed, and answered her in the affirmative, but was deeply troubled by how easy it is for the threads of recent history to become snarled and then lost. It doesn't make any difference that there are videos, books and films available. The documentary, The Murder of Fred Hampton is on youtube. Black Panther Party alumni, have an extensive online archive, maintained by Billy X Jennings.
The multi-media production features images from the revolutionary artwork of BPP member Emory Douglas, which have been preserved for future generations in exhibitions and in his book.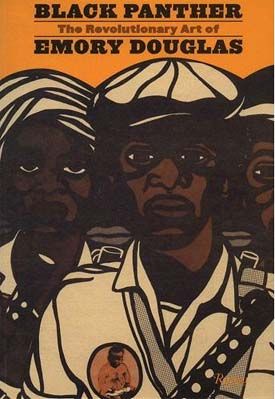 A simple google search will lead the interested to books, and films on the Young Lords, like Pa'lante Siempre Pa'lante.



Most of us who are former Lords, Panthers, or members of groups like AIM, the Brown Berets, and I Wor Kuen are not dead, and continue to work in our communities as organizers, teachers, activists, artists and writers.
In order to make that clear, throughout the run of the production, UNIVERSES
arranged to have many of us visit and hold workshops and talk-backs with the audience. During my stay, other attendees were Ericka Huggins, Emory Douglas, Billy X Jennings, and Gabriel Torres-Rivera.
The play is presented through the perspective of young people—the son of an incarcerated Panther and the nephew of a Young Lord. It neither whitewashes nor romanticizes the history, and explores both internal contradictions in the movement, among members, and the massive destruction wreaked by COINTELPRO and its insidious provocateurs and informants. A cautionary tale for all those who organize today.
I'm home after an exhausting 18 hour journey, tired, but inspired. We have a lot of work to do. Passing on history, and making it happen each day.
I want to ensure that Party People comes to New York. If you have connections to arts venues in your area, contact them. Get the word out!
We need to support our progressive young artists.
Give UNIVERSES a shout-out on Facebook.
Most importantly, we need to keep organizing, teaching and passing it on.
~~~~~~~~~~~~~~~~~~~~~~~~~~~~~~~~~~~~~~~~~~~~~~~~~~~
News by dopper0189, Black Kos Managing Editor
~~~~~~~~~~~~~~~~~~~~~~~~~~~~~~~~~~~~~~~~~~~~~~~~~~~


~~~~~~~~~~~~~~~~~~~~~~~~~~~~~~~~~~~~~~~~~~~~~~~~~~~
Missing Woman: Ignored because she's black? The Root: "We are begging for your help, since the media won't."
~~~~~~~~~~~~~~~~~~~~~~~~~~~~~~~~~~~~~~~~~~~~~~~~~~~
That's the message of friends and family of Athena Joy Curry, a 20-year-old Atlanta woman who disappeared on May 27, 2011. A YouTube video pleading with the public to spread the word also addresses why those close to Curry believe her case hasn't received more attention. Its caption reads: "There is a huge problem with missing minorities not getting the same attention as missing white people. All missing persons cases should be publicized especially if the person is assumed to be in harm's way. Her name is not Natalee Holloway or Casey Anthony ... HER NAME IS ATHENA CURRY and we need YOUR help finding her."




~~~~~~~~~~~~~~~~~~~~~~~~~~~~~~~~~~~~~~~~~~~~~~~~~~~



~~~~~~~~~~~~~~~~~~~~~~~~~~~~~~~~~~~~~~~~~~~~~~~~~~~
Voters shouldn't have to accept the idea that there's no person of color qualified to moderate. Huffington Post: Presidential Debates: Colorblind or Blind to Color?
~~~~~~~~~~~~~~~~~~~~~~~~~~~~~~~~~~~~~~~~~~~~~~~~~~
It is apparently easier for a person of color to be President of the United States of America than it is for a journalist of color to be selected to moderate a presidential debate.
The four journalists who have been selected to navigate the upcoming debates are more than capable. My issue is not with them, per se, rather with a selection process that at best, periodically trades and swaps a journalist of color for a woman -- or at worst, ignores journalists of color all together. To be clear, this is not about my personal interest in wanting to moderate a presidential debate. One, I already have (The All-American Presidential Forums on PBS); and two, my critical commentary about the mediocrity of both campaigns clearly disqualifies me from being on stage.
The Obama and Romney campaigns could have and should have INSISTED on at least one journalist of color to moderate one of these debates. In truth, the campaigns really call the shots on these decisions, not the presidential debate commission. So we are left to assume that neither side put up a fight demanding that a journalist of color be chosen. Of course, I'd love for either campaign to prove me wrong about this assumption. I just don't think they can.


~~~~~~~~~~~~~~~~~~~~~~~~~~~~~~~~~~~~~~~~~~~~~~~~~~~
A gaffe in politics is when someone accidentally tells the truth. ThinkProgress: Ohio GOP Election Board Member: Our Voting Process Shouldn't Accommodate Black Voters.
~~~~~~~~~~~~~~~~~~~~~~~~~~~~~~~~~~~~~~~~~~~~~~~~~~~
Ohio Secretary of State Jon Husted's recent decision to prohibit early voting on nights and weekends in all districts has many concerned about the effect on voter turnout in the state, particularly among low-income and minority communities. But one Republican Party chairman is content to suppress votes among this vulnerable demographic. Doug Preisse, chairman of the Republican Party in Franklin County, which contains the city of Columbus, admitted in an email to the Columbus Dispatch that black voters would now have a more difficult time voting:

I guess I really actually feel we shouldn't contort the voting process to accommodate the urban — read African-American — voter-turnout machine. Let's be fair and reasonable.
Preisse was one of the board of elections members who blocked Democratic efforts in Franklin County to expand voting hours to evenings and weekends. According to the Dispatch, he called claims of unfairness "bullshit. Quote me!"
Preisse also served on Newt Gingrich's leadership team in Ohio during the primary and is a top political consultant to Ohio governor John Kasich (R).
In 2008, 82 percent of early voters in Franklin County voted on nights or weekends. The Secretary of State has defended the move to cut hours across the state by pointing to his initiative sending absentee ballots to every registered voter. But according to a study by Northeast Ohio Voter Advocates, black voters and Democrats prefer to cast their ballots in person, with 13.3 percent of black Ohioans casting early ballots in 2008 compared to just 8 percent of white voters.
Secretary of State Husted most recently suspended two Democratic members of the Montgomery County Election Board for voting to allow weekend voting in spite of the directive to restrict hours.




Doug Preisse, chairman of the Republican Party in Franklin County, which contains the city of Columbus.


~~~~~~~~~~~~~~~~~~~~~~~~~~~~~~~~~~~~~~~~~~~~~~~~~~~
Touré has a a point. TheGrio: Does GOP language aim to delegitimize minorities?
~~~~~~~~~~~~~~~~~~~~~~~~~~~~~~~~~~~~~~~~~~~~~~~~~~~
Was Touré correct to say that by trying to access racial stereotypes about the "angry black man" Mitt Romney was engaging in the ni**erization of President Obama? In a word, yes.
However, Touré's violation in such a charged accusation was not that he was being candid and accurate, but that he identified the wrong culprit. The GOP has for years massaged the superior notions of whites, largely in the context of advancing the notion of inferior qualities of blacks and lately signaling the "otherness" of Latinos.
But this has a long tradition in America, undergirded by institutions which have propped up this racial order. From a legal system that gave us separate but equal, and which began with a Constitution that declared blacks as three-fifths of a human, to the social reality which gave us the era of Jim Crow, the inferiority of blacks is a normality of American thinking. That's just a fact.
Now, when measuring the validity of Touré's charge, and the counter argument that Joe Biden's comment to a crowd of black folks that Romney/Ryan was trying to put them back in chains was equally racist, one must first keep in mind this normalcy of black inferiority in America.
Does Biden's comment sustain this normalcy? No. It was lazy, crude, and patronizing, but it wasn't racist. Now consider Romney's campaign, and its focus on welfare and "taking back America". Consider the white audiences. Consider the obsession with President Obama's citizenship by the Tea Party. Consider the constant use of President Obama's middle name by his detractors, Barack Hussein Obama, they say. Consider the push by the GOP to drug test welfare recipients despite there being no evidence that welfare recipients use drugs at greater rates than non-welfare recipients.
The only campaign which operates under the normalcy of black inferiority is the GOP campaign. When Rick Santorum spoke to a crowd of white folks in Iowa and told them that he doesn't want to make black folks' lives better by giving them someone else's money, he was appealing to that normalcy. In Romney's terms, Rick Santorum was making a cultural connection with his audience.


~~~~~~~~~~~~~~~~~~~~~~~~~~~~~~~~~~~~~~~~~~~~~~~~~~~



~~~~~~~~~~~~~~~~~~~~~~~~~~~~~~~~~~~~~~~~~~~~~~~~~~~
The head of the Ethiopian Orthodox Church, Abune Paulos, has died aged 76, the government has announced. BBC: Ethiopian church patriarch Abune Paulos dies.
~~~~~~~~~~~~~~~~~~~~~~~~~~~~~~~~~~~~~~~~~~~~~~~~~~~
Abune Paulos led Ethiopia's 40 million Orthodox Christians - half the population - since 1992. Abune Paulos was chosen to lead the church in 1992 - a year after the overthrow of the communist government of Mengistu Haile Mariam.
"He brought the church in line to meet the challenges of the 21st Century," Mr Mulugeta said. "He was a pragmatist at heart."
He was jailed under Mengistu in the 1970s and then went into exile in the US. Critics accused him of being close to current Prime Minister Meles Zenawi, who has also been ill recently.
Abune Paulos was the first person from the Tigray ethnic group - the same as Mr Meles - to head the country's Orthodox Church, Mr Mulugeta said.
"He was loved by many," he added.
Ethiopia's Orthodox Church used to be part of Egypt's Coptic Christian Church, but got its own patriarch in 1959.
Ethiopia has some of the word's oldest churches, including rock-hewn churches, which are a World Heritage Site, in Lalibella in northern Ethiopia.



~~~~~~~~~~~~~~~~~~~~~~~~~~~~~~~~~~~~~~~~~~~~~~~~~~
Danilo Medina has been sworn in as president of the Dominican Republic three months after winning the election in a close vote. BBC: Dominican Republic's president Danilo Medina sworn in.
~~~~~~~~~~~~~~~~~~~~~~~~~~~~~~~~~~~~~~~~~~~~~~~~~~
Addressing the Congress, the 60-year old economist vowed to fight corruption, create jobs and invest in education in the Caribbean nation.
"I'll be good for the honest and the poor, but merciless with the dishonest and opportunistic," he promised.
Mr Medina, from the governing PLD party, won 51% of the vote on 20 May.
The previous President, Leonel Fernandez, was constitutionally barred from seeking a third term.



~~~~~~~~~~~~~~~~~~~~~~~~~~~~~~~~~~~~~~~~~~~~~~~~~~~~~~~~~~
Voices and Soul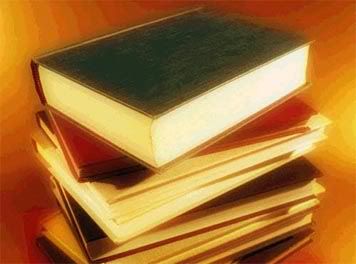 by Justice Putnam
Black Kos Poetry Editor
We are not born American, anymore than we are born Christian, Muslim or Jew. We are not born a Hindu or a Jain, a Sikh or an Atheist. We are not born French, Ugandan, Chinese or Uzbek. We may become those things in time, but at birth, we are from Dust. When we die, we become Dust. Can anyone really, with the naked eye, divide one particle of Dust from another? Can our differences be so great that those differences are easily made out in a maelstrom of particles dusted across the Universe? What does it mean then, to be American? To be French or Ugandan? To be Chinese or Uzbek? What does it mean to be a Christian, a Muslim or a Jew? A Hindu or a Jain? A Sikh or an Atheist? Human ego, small-minded bigotry or national identity might demand that we are special; the few among the many. But as it was in the Beginning, so it shall be in the End; we are nothing more than...
Common Dust

And who shall separate the dust
What later we shall be:
Whose keen discerning eye will scan
And solve the mystery?

The high, the low, the rich, the poor,
The black, the white, the red,
And all the chromatique between,
Of whom shall it be said:

Here lies the dust of Africa;
Here are the sons of Rome;
Here lies the one unlabelled,
The world at large his home!

Can one then separate the dust?
Will mankind lie apart,
When life has settled back again
The same as from the start?
~~~~~~~~~~~~~~~~~~~~~~~~~~~~~~~~~~~~~~~~~~~~~~~~~~~~~~~~~~

Welcome to the Front Porch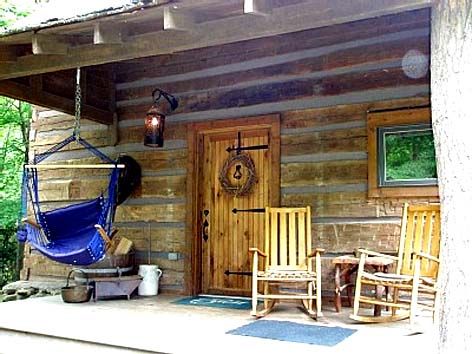 Community member diary - Sis GenXangster:
My Brother is a Product of Rape
Video pick
POTUS on Akin's rape remarks