Good Morning Kossacks and Welcome to Morning Open Thread (MOT)
We're known as the MOTley Crew and you can find us here every morning at 6:30am Eastern. Feel free to volunteer to take a day - permanently or just once in awhile. With the Auto Publish feature you can set it and forget it. Sometimes the diarist du jour shows up much later: that's the beauty of Open Thread...it carries on without you! Volunteer in the comment threads.
Click on the MOT - Morning Open Thread ♥ if you'd like us to show up in your stream!
In The News:
Bryan Fischer Compares Todd Akin To A Rape Victim (VIDEO)
Bryan Fischer, a conservative radio host and an official with the American Family Association, compared Rep. Todd Akin (R-MO), to a rape victim Tuesday, after Akin's controversial comments about "legitimate rape" prompted a wave of outrage toward the Missouri Senate candidate. "You talk about a forcible situation, you talk about somebody being a victim of forcible assault, that would be Todd Akin," Fischer said.
GOP Platform Anti-Abortion Language Includes No Exceptions For Rape, Incest
~OO~
REPORT: How America's Falling Share Of Global College Graduates Threatens Future Economic Competitiveness
The United States' share of global college graduates fell substantially in the first decade of the 21st century and stands to drop even more by 2020 as developing economies in China and India have graduated more college students, presenting challenges for American workers' ability to remain competitive in a global economy in the future. The U.S. share of college graduates fell from nearly one-in-four to just more than one-in-five from 2000 to 2010, according to "The Competition That Really Matters," a report from the Center for American Progress and The Center for the Next Generation:
Meet Alexis: The College Student Whose Education Is Threatened By Republican Cuts To Pell Grants
~OO~
Climate Change SOS Blogathon on Daily Kos
Announcing the blogathon, Climate Change SOS Blogathon: Romney's Illiteracy & Election Vulnerability was posted on Sunday, August 19th by Patriot Daily News Clearinghouse.

The diary has bios of our special guests, including lawmakers, scientists and activists.

Wednesday, August 22 - All Times Pacific

8:00 am: Climate Change SOS Daily Report by boatsie *
9:00 am: Congressman Edward Markey (D-MA).
10:00 am: Citizen's Climate Lobby
11:00 am: Bill McKibben.
12:00 pm: Joshua Rosenau.
1:00 pm: Justin Guay/Nichole Ghio.
2:00 pm: Franz Matzner
3:00 pm: Heather Libby.
4:00 pm: Sarah Moffitt.
5:00 pm: Tom Athanasiou.
6:00 pm: TheFatLadySings.

*The report will cover the schedule in more depth.
The Secret Life of Tree Rings: What They Can Teach Us About Drought, Climate And Fire
Boston Plans For 'Near-Term Risk' Of Rising Tides
~OO~
Quick Links:
Dee Snider To Paul Ryan: We're Not Gonna Take Your Use Of Our Music
Apple Becomes Most Valuable Public Company A Year After Dodging $2.4 Billion In Taxes
Parents Don't Remember Enough Colors To Help With Kindergartner's Homework

Commence jibbering and jabbering!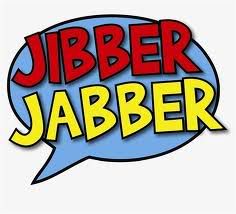 Oh, and Happy Hump Day from Daisy and Lilly!