My fine friend, brillig, wrote a terrific TC diary last night on a 'teachable moment' in which very young human beings behaved as ... they perhaps should not have. And, courageously and honorably, brillig took it upon herself to communicate the error of their ways, in the hopes that someday, they will assume their places as more responsible members of our society. The episode resonated with me (as, indeed, it did with some commenters last night), because of an incident in my past.
But First, A Word From Our Sponsor:
Top Comments recognizes the previous day's Top Mojo and strives to promote each day's outstanding comments through nominations made by Kossacks like you. Please send comments (before 9:30pm ET) by email to topcomments@gmail.com or by our KosMail message board. Just click on the Spinning Top to make a submission. Look for the Spinning Top to pop up in diaries around Daily Kos.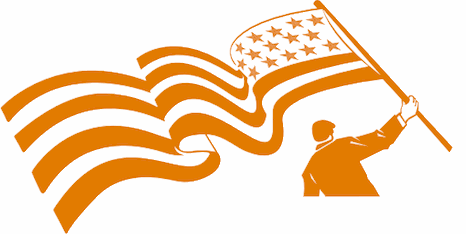 Make sure that you include the direct link to the comment (the URL), which is available by clicking on that comment's date/time. Please let us know your Daily Kos user name if you use email so we can credit you properly. If you send a writeup with the link, we can include that as well. The diarist reserves the right to edit all content.
Please come in. You're invited to make yourself at home! Join us beneath the kos-doodle...
Many many years ago now, back in the student days, I was studying in (what was then West) Germany, thrilled at the opportunity and the experiences. Later in the year we were going to have an opportunity to travel into East Germany for the better part of a week. All I had seen of East Germany to that point was a couple of days in East Berlin. Day visas were possible for Westerners at that time, but those were only valid for East Berlin proper, even though there was no barrier between East Berlin and the remainder of East Germany. There was nothing stopping us from buying a train ticket in East Berlin to any city in East Germany, or even to points in the Soviet Union. Of course ... there would be occasions when one would be asked for papers, and documentation authorizing the presence of a conspicuous Westerner in Eastern sectors, documentation one would not be able to provide. So ... though there was no barrier, it wasn't a viable option.
A different dynamic applied for our proposed trip into East Germany. There were (as best I can recall) three West German travel agencies empowered to plan and coordinate credentialed trips into East Germany for Westerners. As our trip approached, I had a problem. During that era, one of my favorite pastimes was playing basketball (it was long before I discovered cycling). Being tall and fit, it was a great sport for me. In a game I was playing at the Sporthalle, I landed on another player's foot with my right foot, and tore ligaments in my right ankle quite badly. They toted me straight to the hospital, did x-rays, and determined the severity of the tear. They then put my leg in a cast. It was not an everyday cast! It was a full length leg cast, with no significant bend in it, it probably weighed 30 pounds, and was designed to immobilize the leg for the entire period of recuperation, which they said would be some weeks.
Then they gave me the important news: I would not be able to go on our group's trip to East Germany! 

No, no, no! I answered that I did not yet know HOW I was going on the trip, but I WAS going, we'd just have to find a way. And so we did! They took me back to the clinic, removed the original cast and put on a much smaller cast which they called a 'walking cast,' even though they did not want me walking for a week or so. And, arrangements would have to be made with the Red Cross (yes, the Red Cross was in East Germany, too!) for a wheelchair for me in each city where we planned to stop.
There are a lot of stories to that East Germany trip, but the one I want to relate tonight pertains to an experience with the wheelchair I was given when we arrived in Dresden. Even today I have never seen a wheelchair like it. It had pneumatic tires, and the small 'front' wheels were on a connected axle, which were connected to two handles that came up alongside my legs, connected to a 'cam,' so that I could pull and push the handles to power the rear wheels, and turn a lever at the top of the right handle to steer the small wheels in front. It was possible to accompany friends at a very respectable walking pace with that chair!
The problem was, the chair was almost too much fun. Outside the youth hostel where we were staying there was a very smooth gravel parking lot. It was possible to pump the handles of that chair to get up to a good speed, and then rapidly turn the front wheels to perform these remarkable full-lock turns, which was very cool!

 Only ... an East German citizen also staying at the youth hostel didn't find it to be very funny, and she chastised me: that chair is not a toy. Other people with great need will need to use that chair in the future, and you could damage it.
I felt guilty about it. Wasn't it just like a selfish Westerner to think only of how to obtain fun with something designed for important utility? The person who saw me did not own the chair, she acted out of a sense of PUBLIC responsibility, as brillig described last night. Only, I was the one who was selfish and inconsiderate.
That impressed me very deeply, and I never did anything like that again. My hope is that that chair served dozens of others as well as it did me, for years thereafter.
And I send my thanks to brillig for reminding me of that episode, and for giving me the opportunity to describe the experience ... from the other side.
On to tonight's comments (Thanks to brillig also for the formatting/collection assistance)!
---
Brillig's ObDisclaimer:
The decision to publish each nomination lies with the evening's Diarist and/or Comment Formatter. My evenings at the helm, I try reeeeallllyy hard to publish everything
without
regard to content. I really do, even when I disagree personally with any given nomination. "TopCommentness" lies in the eyes of the nominator and of you, the reader - I leave the decision to you. I do
not
publish self-nominations (ie your own comments) and if I ruled the world, we'd all build community, supporting and uplifting instead of tearing our fellow Kossacks down.
From Steveningen:

Check out this amazing kitchen ridemybike created for a client using green and sustainable materials. Found in citisven's excellent Climate Change SOS diary.
From brillig:

Meteor Blades' diary Gay Republicans still pouring their hope, money and energy into the party that hates them resonated with me after attending my 30th HS reunion and meeting my first (yes, really) lesbian Republican couple. His response to lostboyjim's I'm more than just my orientation was simply, utterly, perfect.

AggieDemocrat gets a nom for the last paragraph. I agree it's a question that needs to be asked.
From BeninSC:


Here are a couple of selections from the remarkable climate change blogathon, now underway. Please follow it and recommend those stunning diaries!

From TheFatLadySings:

Climate change affects poor communities more than most, explains TFLS.

From jrosenau:

Initiatives are in place to encourage weathercasters to provide clear, accurate information on climate change. (BeninSC: I didn't know that! Did you?)
---
Top Mojo for yesterday, August 21st, first comments and tip jars excluded. Thank you
mik
for the mojo magic!
1) I agree! Popping up on my progressive friends by temptxan — 402
2) time to do this. i;m SO over it. by mdmslle — 236
3) He is a drunken drug addict that owes me money by Los Diablo — 144
4) The police state is out of control by Dallasdoc — 107
5) Republicans keep escalating the war on women by yet another liberal — 107
6) Thank you. As someone who lives in by hungrycoyote — 103
7) Which means we need us men just as involved: by 4CasandChlo — 103
8) It's a great site. I found this helpful graphic: by bubbanomics — 102
9) Love the MWAHAHAH tag by dansk47 — 101
10) I love "The Greed Agenda" frame... by Jacoby Jonze — 99
11) Someone posted a comment by gchaucer2 — 96
12) Yes this claim has been around for decades, by Gooserock — 93
13) Akin is doing a fine job by hatrabbit — 90
14) And then a miracle occurs! by James Wells — 89
15) Naw... by Melanie in IA — 89
16) I don't wish harm on anyone by ssmt — 85
17) Don't you miss the good old days by Anthony Page aka SecondComing — 78
18) It will be interesting when the VP debate comes up by firemage — 78
19) That's what we call Joe at our house: by Free Jazz at High Noon — 76
20) ah, I love me some Joe the Biden. by BlackSheep1 — 76
21) The corollary being that if you DO get pregnant by ZedMont — 75
22) Except by Cousin Vinny — 75
23) Apparently... by Miss Blue — 74
24) An old girlfriend turned me on to the need... by Meteor Blades — 73
25) If someone tells the truth by TomP — 72
26) But was it a legitimate ass kicking... by jbou — 71
27) Yup. by Dood Abides — 70
28) That is Excellent. by political junquie — 70
29) Great diary. I'm proud to be the first to tip! by joedemocrat — 69
30) Very sorry to hear that. by twigg — 69
---
Top Pictures for yesterday, August 21st. Click any image to be taken to the full comment. Thank you
jotter
for the image magic!