~by Joylette Portlock, Ph.D.; two videos embedded below~
Climate change is incredibly, immensely serious. It is incredibly, immensely complicated. And it is incredibly, immensely depressing to absorb the impact of the consequences. But you know what? In the face of all that, focus instead on the better future we can build, starting right now.
I mean it! Focus! Build the image in your head - windmills and solar panels generating power, blue skies, calm oceans, and lots of other species still around here with us. Got it? Good.
That vision may just be the difference between humanity mustering the will to pull our biosphere back from the brink, and quite literally burning the whole thing down. And it's not just me that says that, there're psychologists that agree.
Our leaders are absolutely not going to make the changes we need if their constituents back home rank "fixing the climate," as a national priority, somewhere between "bases on Mars" (cool but perhaps a tad unrealistic) and "outlawing reality TV" (no freaking way).
As has been obvious for some time, humanity can not afford to spend another second deflecting, despairing, or sticking our fingers in our ears and pretending climate change is not happening. But doom and gloom all the time, with no way to fix the problem, is not likely to make people want to pay attention. Heck, most of the time, I don't even want to pay attention.
Always with the goal of making climate change an approachable topic, the most recent episode of our video series, Don't Just Sit There - Do Something! is about sea level rise. A topic that's been covered well around here, most recently this week during this excellent blogathon (thanks to the organizers!). Which is fun for me, posting on Friday, because it means I don't have to dig up a bunch of graphs and maps and stuff! :-)
Instead, here's our take, in six minutes - that you can maybe even get your sister-in-law (who really isn't paying any attention to climate stuff but recently wondered aloud why it was 100 degrees and why is everything on fire??) to watch.

LINK TO CHECK YOUR LEGISLATORS' REPORT CARD AT THE LEAGUE OF CONSERVATION VOTERS WEBSITE
We figure that most people, given the choice, would rather laugh than cry -- watching a train wreck is not nearly as entertaining when you're on the train!
It's not that we here at the Do Something Institute don't understand the stakes. I grew up in a small coastal town with a lot of history, that sits about three feet above sea level - so this diary has special significance for me. My hometown is the kind of place where everybody waves to everybody else on the street, where everybody knows everything about you, because they "went to school with your Dad." It's got its own mayor and council, for a teeming metropolis of about 2,000 people. It's cute, and quaint, and despite the economy, it's retained and even increased its vibrant spirit of community since I was a kid there in the 80s.
Three feet, by the way, is what many scientists predict for minimum worldwide sea level rise by 2100 from man-made climate change, whether we reduce our climate pollution in the meantime or not.
I've worked for several years in science outreach (yes, Mom and Dad, that really is a real thing that people do with their Ph.D.s :-) ) often with a specific focus on climate, (including a period working for former Vice President Gore's The Climate Reality Project, an organization for which I still give the occasional presentation).
Appalled by the lack of climate news on broadcast news, my husband and I decided to Do Something. Our show, which premiered in March, features climate news, digestible science, and, every episode, we give easy actions (both a personal AND a larger action) that viewers can take to make a difference. And, I think we can humbly claim, we approach the subject with waaaayyy more humor than a train wreck.
As an added bonus, we try our best to plug in to all the great efforts going on everywhere else to move us in a better direction. So much great work is going on - just imagine how powerful it could be if we worked together more often.
(And, you know, despite posting this diary on a progressive blog, how ludicrous is it that this is a partisan issue? You want to argue about what policies are best? That can be a partisan fight. But recognizing that climate change exists and we ought to be Doing Something about it? That's just the facts, and the climate changes that are coming so don't care about human political affairs. We who support the science need to be more vocal, or people will continue to listen to the voices endlessly promoting 'sticking our heads in the rapidly eroding sand' as a course of action.)
If you want rapid-fire debunking of the most common skeptic arguments - we've got a take on that too - including all five of the things that the Yale Project on Climate Change has said are most important to communicate to the public:
My doctorate is in genetics. A friend of mine who works in D.C. on climate policy recently told me that the biologists he's talked to seemed to really 'get it.' I told him I wasn't surprised. When you are trained to study the interdependency of immensely complicated systems -- and to study what happens when you start messing with them, climate change scares the living daylights out of you.
After all, "there is no Planet B."*
We're human. And being terrified is not a comfortable state, unless we can Do Something about it.
If you like the show, please share! You can follow here at dKos, on YouTube, Facebook, Google+, iTunes, dosomethingaboutclimate.com, or on Twitter:@dsa_climate.
--Joylette
*Curiosity notwithstanding. "There is no Planet B" is a quote from Former Costa Rican President José María Figueres
PS:
Thanks again to the blogathon organizers for putting this together and inviting me to participate. A sampling of the diaries so far has revealed some great write-ups, eloquently worded, personal stories, hard-hitting diaries about the impacts of sea level rise and other changes, political analysis from some of our fiercest advocates for better policy, and (near and dear to my heart) the latest findings from those doing their best to communicate about climate to the public. So, thanks for pushing climate change to the fore of the discussion. May it stay there for much longer than a week!
PPS: Check out the cool visualizer and state-by-state factsheets at ClimateCentral to see what sea level rise is going to be like in a coastal state near you.
Remaining blogathon schedule, links to earlier blogathon diaries, and more action you can take (through 350.org!) over the fold.
Climate Change SOS Blogathon - August 20-August 24, 2012
Diary Schedule - All Times Pacific
---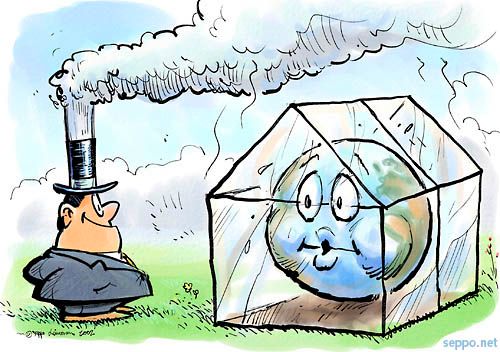 Announcing the blogathon, Climate Change SOS Blogathon: Romney's Illiteracy & Election Vulnerability was posted on Sunday, August 19th by Patriot Daily News Clearinghouse.
The diary has bios of our special guests, including lawmakers, scientists and activists.
The blogathon is being organized by Bill McKibben, boatsie, and Patriot Daily News Clearinghouse.
---
5:00 am: Climate Change SOS Blogathon: Could better analysis save humanity? by A Siegel.
8:00 am: Climate Change SOS Daily Report by boatsie.
9:00 am: Alarm bells on climate change as extreme weather events sweep the world: CCSOS by Martin Khor.
10:00 am: Climate Challenge: Two Questions For Mitt Romney by danieljkessler.
12:00 pm: Climate Change SOS Blogathon: Visions of the Future? by John Abraham.
1:00 pm: Why Climate Literacy Matters by Mark McCaffrey.
2:00 pm: Climate Change SOS: Are Americans Waking Up? by Jill Richardson.
4:00 pm: Ignore climate Cassandra at our peril by Mike Mann.
5:00 pm: Building Resilience in a Changing Climate: CCSOS by Richard Heinberg.
6:00 pm: Climate change just isn't Santa anymore. by rb137.
8:00 am: Climate Change SOS Daily Report by boatsie.
10:00 am: Climate Change SOS: We Really Can't Afford to Wait by JanF.
11:00 am: Climate Change SOS...Solutions for a way forward by beach babe in fl.
12:00 pm: We are not just berries and fish by Jeff Mears.
1:00 pm: A Tiny Island in a Sea of Change by jessc.
2:00 pm: Climate Change SOS: Cities Key To Low Carbon Future by Peter Erickson.
3:00 pm: Breaking Up With Polluters To Save The Climate: CCSOS by bdemelle.
4:00 pm: Climate Change SOS: Soil is the Solution, or the most important environmental story I'll ever write by citisven.
5:00 pm: Climate Change SOS...It'™s time we face the truth by Gerard Wedderburn-Bisshop.
6:00 pm: Climate Change SOS: Five Recent Hits From The Climate Letter Project by WarrenS.
8:00 am: Climate Change SOS Wednesday : What did you do once you knew? by boatsie.
8:00 am: Climate Change SOS Blogathon: Breaking Romney's eerie silence on climate change by Bill McKibben.
10:00 am: CCSOS: Take it from Yale: What we really need to communicate about climate change by Valkano.
10:00 am: Move Beyond Coal Now! The Global Anti-Coal Movement Is Here by Jguay (with Nichole Ghio).
10:00 am: Attacks on climate change education are attacks on our future by Joshua Rosenau.
11:00 am: Climate Change SOS: Which Side Are You On by Franz Matzner.
3:00 pm: Karl Burkart: The Solutions to Climate Change are within our Grasp - CCSOS by Karl Burkhart.
4:00 pm: Raspberries, Salmon, Hops: Personal loss and climate change by Sarah Moffitt.
5:00 pm: "Global Warming's Terrifying New Math:" CSOS by Tom Athanasiou.
6:00 pm: Climate Change SOS: Where Was the Gas? by TheFatLadySings.
6:30 am: Climate Change SOS: Drought, Water & Energy by Congressman Edward Markey (D-MA).
8:00 am: ClimateChange SOS: Thursday Report by boatsie.
8:00 am: Climate Change SOS: Climate Change and Congress by Representative Henry Waxman (D-CA).
9:00 am: Our Nation's Children, Calling on a President to Avert the Climate Crisis by Julia Olson.
10:00 am: Climate Changes SOS: Leadership, Partisanship, and Public Opinion by Blue Jersey Mom.
11:00 am: From Birmingham to Bamako: How Farmers Deal with Drought by Vanessa Meadu.
11:00 am: Climate Change SOS Blogathon: Sea Level Rise...Extreme History, Uncertain Future by Greg Laden.
12:00 pm: Direct Action for Climate Justice: Confronting False Solutions to Climate Change by Anne Petermann.
2:00 pm: Breaking the Poverty Trap in Ethiopia: Subsistence, Satellites, and Some Other Important Stuff* by Brian Kahn.
4:00 pm: Climate SOS: There Is No Daylight by James Wells.
4:30 pm: Former Vice President Al Gore Joins Our Climate Change SOS Blogathon! by Patriot Daily News Clearinghouse.
4:30 pm: Climate Change SOS Blogathon: Through No Fault of Their Own by Pam LaPier.
5:00 pm: Climate SOS! Witnessing the Outer Banks Drown & Drawing the Line at 20ft Sea Level Rise by FishOutofWater.
6:00 pm: What do we do when we see the deluge coming? Take two, updated by SolarMom.
8:30 pm: Climate SOS: Deniers, Rejecters and Skeptics, Oh My! by mightymouse.
7:00 am: Climate Change SOS: A Thousand New Leaders by Maggie Fox.
8:00 am: Climate Change SOS: How Can We Talk About It? by Sabrina Cowden.
8:00 am: Climate Change SOS Friday Report: Who is Charles Grant? by boatsie
9:00 am: Climate Change SOS: Building a Corps of Climate Leaders by Al Gore.
10:00 am: Climate Change SOS: Time for an "FDR Moment" for the Climate by Kelly Rigg.
11:00 am: Can Weathercasters Become Climatecasters? CCSOS by Brad Johnson
12:00 pm: Dont Just Sit There DO SOMETHING.
1:00 pm: Praenomen.
2:00 pm: Rachel Harris.
2:30 pm: MaryAEnglish
3:00 pm: Joshua Weise.
4:00 pm: billlaurelMD.
5:00 pm: Evan Leeson
6:00 pm: Aji.
7:00 pm: Victor Menotti.
7:30 pm: radical simplicity
---
Please remember to republish these diaries to your Daily Kos Groups. You can also follow all postings by clicking this link for the Climate Change SOS Blogathon Group. Then, click 'Follow' and that will make all postings show up in 'My Stream' of your Daily Kos page.