I had an interesting dinner conversation with a few friends recently. Now, these are some of my more "conservative" friends. I use the word "conservative" with the caveat that they're not conservative in the right-wing teabagger sense of the word. The most conservative of them has a "small-government" ideology but is progressive on social issues. The other two are leaning Obama, for reasons I'm about to discuss.
Anyway, we were having a conversation about "extremes." They were very concerned about how extreme the Romney ticket has become on issues from abortion to LGBT equality. And, of course, the ticket has become even more extreme now that Ryan has been welcomed aboard with his Medicare voucherization plan and ridiculous views on reproductive freedom, among many other things. All in attendance seemed to agree that the Romney-Ryan administration was a very, very scary proposition.
At the same time, these friends of mine--at least two of them--seemed to acknowledge that President Obama's policy record and positions are not extreme in the least. One of them said, "The most extreme position he's taken, and this isn't really extreme, is his endorsement of marriage equality." That launched us into a whole new conversation in which everybody--even the most conservative at the table--agreed that there was nothing at all "extreme" about giving equal marriage rights to all people, regardless of gender. The most conservative friend said, "It's not extreme. At this point, it's just common sense."
She's right, obviously. What used to be viewed as a fringe position is now quite mainstream. And it's becoming more mainstream every day as more and more people come to realize that there is no moral or legal justification for barring gays and lesbians from getting married.
Follow me below the fold to find out where I'm going with this.
But First, A Word From Our Sponsor:
Top Comments recognizes the previous day's Top Mojo and strives to promote each day's outstanding comments through nominations made by Kossacks like you. Please send comments (before 9:30pm ET) by email to topcomments@gmail.com or by our KosMail message board. Just click on the Spinning Top™ to make a submission. Look for the Spinning Top™ to pop up in diaries posts around Daily Kos.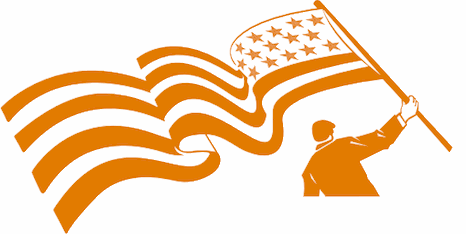 Make sure that you include the direct link to the comment (the URL), which is available by clicking on that comment's date/time. Please let us know your Daily Kos user name if you use email so we can credit you properly. If you send a writeup with the link, we can include that as well. The diarist poster reserves the right to edit all content.
Please come in. You're invited to make yourself at home! Join us beneath the doodle...
But, of course, that's not how the anti-gay right likes to portray it. According to the likes of Tony Perkins and Maggie Gallagher, we LGBT people and our allies are forcing our views on others, shoving a "redefinition of marriage" down America's collective throat. In their portrayals of us, we are the fundamentalists and the extremists.
From this warped viewpoint, there are two sides: one-man-one-woman marriage, or a complete redefinition of marriage. Two extremes, if you will. Same with the separation of church and state: either a Christian nation or an atheist nation. Two extremes.
This isn't the case, as a nifty little graphic posted on the Atheism Reddit points out. As the Redditer points out, this is a "simple matter of framing" that we need to pound home as often as possible. Our position--in support of the separation of church and state and marriage equality--is a neutral position. The following graphic shows what it would look like if we actually took an "extreme" position:
The right-wingers who would make our secular nation a theocratic hellhole and deny civil rights to an entire group of people are the real extremists. We're simply advocating for a neutral policy of non-discrimination that is quite mainstream and common-sense. And more and more people are starting to see that.
TOP COMMENTS
August 24, 2012
Thanks to tonight's Top Comments contributors! Let us hear from YOU
when you find that proficient comment.
From nchristine:

beltane's comment lays out the Republican view of the status of women of the world in an easy way to understand and what the Republican party intends for women of America specifically. The comment is direct and very to the point.
From thankgodforairamerica:

Here is a really funny comment from cpinva.
From BYw:

This comment by annieli starts a few additional ones too.
From Killer of Sacred Cows:

This comment by houyhnhnm is powerful, especially for its last paragraph, and worth reading.
From blueoregon:

As Scarce says in the Midday Open Thread, this is a tweet he'd like to see.
From gchaucer2:

Lordy, this week is Top Comment rich territory. I'd like to recommend Dave the Wave's perfect comment in Hunter's diary: GOP convention planners may bump Rubio to give Ann Romney TV-time.
TOP PHOTOS
August 23, 2012
Enjoy jotter's wonderful PictureQuilt™ below. Just click on the picture and it will magically take you to the comment that features that photo. Have fun, Kossacks!