I have written at some length in the past months about a horrific bicycle accident I had on Feb. 17. For a time, I was a very broken human being, with a fractured hip socket, pelvic fractures, four broken ribs, broken clavicle and scapula, and a skull fracture. To go with assorted bruises and road rash and general dismay. One of the first questions I asked upon awakening in the intensive care unit (I was basically unconscious from the moment of the accident until awakening, with minor fluctuations, and the last thing I recall before regaining consciousness in the ICU was going OUT for a bike ride.) was, are my injuries recoverable? I was assured that they were, and, by and large, so it has turned out to be! 

The Daily Kos community rallied around, once word of my accident got out, and I received the very great honor and gift of a Community Quilt, created by Sara R and winglion, and funded by Kossacks I know and Kossacks I don't yet know ... I am touched and humbled by the support of this community, and most particularly by my incredible friends in Top Comments. What joy it brings me to stand with human beings like you! Politically AND personally!
The recovery from my injuries is ongoing. We (I went with my sister, who is a doctor) saw my orthopedic surgeon on Tuesday for the six month evaluation. He performed two surgeries on me: the reconstruction and repair of my hip took six hours, the repair of my shoulder blade four. From one week after those surgeries I have had no pain in either surgical site. I told him Tuesday I've ridden nearly a thousand miles on my bike since they approved my return to riding three months ago. He conducted range of motion tests on my right arm and seemed very pleased. My sister told me he was very happy, and considers my treatment a major success, and I agree.
But First, A Word From Our Sponsor:
Top Comments recognizes the previous day's Top Mojo and strives to promote each day's outstanding comments through nominations made by Kossacks like you. Please send comments (before 9:30pm ET) by email to topcomments@gmail.com or by our KosMail message board. Just click on the Spinning Top to make a submission. Look for the Spinning Top to pop up in diaries around Daily Kos.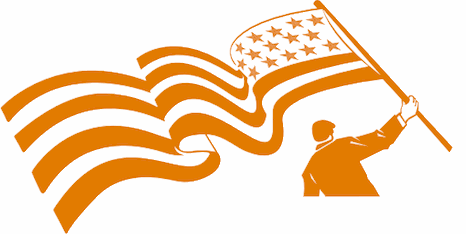 Make sure that you include the direct link to the comment (the URL), which is available by clicking on that comment's date/time. Please let us know your Daily Kos user name if you use email so we can credit you properly. If you send a writeup with the link, we can include that as well. The diarist reserves the right to edit all content.
Please come in. You're invited to make yourself at home! Join us beneath the kos-doodle...
I have not yet restored all the muscle mass in my legs (even the 'uninjured' leg atrophied), my range of motion in my right arm is good, but still some distance from what it was. But the biggest remaining consequence of the accident is the damage which occurred to the hearing in my right ear. In the opinion of the otologists, a small air space resulted between the bones in my middle ear, which significantly reduces my ability to hear with that ear.
For background, you should know that the hearing in my left ear has been impaired since early childhood, a consequence of ear infections that has already required three surgeries. Hearing loss on my left side is not technically absolute, I think they rate it at 90%, but the good news is that the nerves on that side still function properly. We went to see a surgeon in Raleigh about my right ear. He examined it, and expressed great confidence and optimism that it could be repaired with a surgery. However, as all surgery contains some risk, the surgeon did not want to do that surgery without giving me an 'option.' The option he suggested is a surgical treatment on my left side that should give me hearing function where, before, I have had very little. Once it is possible for me to hear reliably on the left side, surgery on my right ear will be scheduled.
The first surgery is scheduled for Thursday of this coming week. The procedure scheduled will see the installation of what is referred to as a 'Baha implant.' Baha stands for 'bone anchored hearing aid.' Essentially a titanium screw will be implanted into my skull. Once the 'ossification' process completes (that means the fusion/integration of the implant with the bone of my skull), a hearing aid will be attached to the protruding portion of the implant on the outside of my skull. The hearing aid will conduct sound vibrations through the implant directly to my inner ear, which cannot distinguish vibrations transmitted that way from vibrations as the ear was designed to transmit them. Voila! Hearing!
Only ... implants of this sort aren't that common with our species. I am about to become a 'Borg.'
Star Trek Next Generation fans will know the Borg, a collection of humanoids biologically modified (through the use of cybernetic impants) for centralized coordination and control.
Per the wikipedia article on them:

The Borg take other species by force into the collective and connect them to "the hive mind"; the act is called assimilation and entails violence, abductions, and injections of cybernetic implants. The Borg's ultimate goal is "achieving perfection".
Of course, for me, perfection would be a dramatic overreaching ... not even the 'hive mind' of the Borg collective could possibly harbor such ambitions for me.
I have very mixed feelings about this surgery. I really really want to hear better, and the prospect of hearing better on my left side is something I haven't considered since childhood. It has always been missing from my life. To be able to hear conversation on that side, to be able to better hear and appreciate MUSIC, in particular, is very exciting!


But ... an implant ... always protruding through my skull ... (the hearing device is removed for bathing or water immersion, and for sleeping or situations where it simply can't be worn. (I am taking my bike helmet for the pre-surgical consultation on Wednesday. The implant will be sited to not interfere with my new helmet, which is a great thing.) ) ... I have misgivings about it. Becoming a 'Borg' was not something I ever contemplated, before this accident. Good and bad aspects ... very much like life, isn't it?
The Borg - Part Two
Okay, I shared my essay with Kathy for corrections and suggestions, and it seems the balance of my essay so far is just not political enough for posting on Daily Kos, as is. (She didn't actually SAY that, but I could tell she was thinking it. She gets the credit for this addendum.)
I have said before that I can scarcely pick up a newspaper without thinking of political ramifications. I probably read six or eight things in an average newspaper encounter that makes me think of writing a diary. So ... isn't there ANYTHING in 'Borg prospects' which makes me think of political issues?!
Well, absolutely! If you have watched Star Trek episodes that include Borg encounters, you have some sense of the Borg 'drones,' the 'worker bees' of the Borg collective, guided exclusively and without protest by the 'hive mind.' They don't think for themselves, they don't evaluate what they're told, they just function as they're told. We're told that the Borg seek 'perfection,' but not relative to what ultimate goals or perspectives.
Aspects of Borg behavior remind me of our political adversaries. Though Borg drones are created from members of other species, after capture and 'incorporation' into the Bork collective, whatever sentience they may have possessed has been compromised into non-existence. The functioning of Borg drones is essentially emotionless. That isn't like our adversaries, I would say. But I do think there is ... 'impairment' of sorts in the emotional functioning of our adversaries. They feel emotions when fear is at play. Fear is one of their greatest 'vectors of manipulation,' I think. They experience emotions of victimhood, as they're told on a regular basis of ways in which Democrats victimize them. They believe every such description, and utilize their somewhat limited imaginations to identify or, more likely, invent more.
I would not say that they never experience emotions of joy, but, when they do, most often it is the joy of Schadenfreude, joy at the misfortune or defeats or failures of others. They seem to love nothing more than seeing someone kicked while down, and then kicked again, if at all possible. They cultivate the emotions of deep jealousy and resentment in themselves, in their children, and in all those with whom they come into contact. Not nice.

Such sentiments may qualify as sentient, but they are what I think of as comparatively low-level sentient, seeking selfish advantage, rather than the advantage of all. Love is a very narrow experience for them. To me, one of the primary goals of sentience should be the EXPANSION of love, of tolerance, of sharing. Of increased and improved opportunity for all, not for a select few. I think even conservatives would eventually come to appreciate the worth of such experiences if they were open to them, if they stopped worshipping at the altar of political advantage for a time. If they opened their minds.
We DO have some sense of what they regard as 'perfection.' It is a world without public education, unions, environmental protections, equal opportunity, Medicare, Social Security. It is a world with enough federal prisons for more than 30% of our citizenry, it is a world with an unlimited budget for war-making weapons, only a few of those for defense. It is a world with consitutionally-institutionalized discriminations against racial and social minorities. Just yuck.
Regarding my mild apprehensions about 'becoming a Borg,' I have no concerns at all about becoming a more selfish human being, more jealous or more fearful. I would choose deafness over developments like those. As, I am sure, would you!
Thank you for visiting tonight! Wish me luck! 

On to comments! (Most graciously compiled and formatted by brillig, as fine a friend as you could ever have, Borg or not-Borg.)
---
Brillig's ObDisclaimer:
The decision to publish each nomination lies with the evening's Diarist and/or Comment Formatter. My evenings at the helm, I try reeeeallllyy hard to publish everything
without
regard to content. I really do, even when I disagree personally with any given nomination. "TopCommentness" lies in the eyes of the nominator and of you, the reader - I leave the decision to you. I do
not
publish self-nominations (ie your own comments) and if I ruled the world, we'd all build community, supporting and uplifting instead of tearing our fellow Kossacks down.
From SueM1121:

Regarding Neil Armstrong, this by briefer was the perfect thing to say, and I thank the commenter.
From Cali Scribe:

In Animal Nuz #111, commonmass asks what "voter intimidation" looks like...and lineatus answers.



Not going to link the troll diary it's from, but *Crashing Vor may have had the best response to a troll ever.

In Midday Open Thread, stunzeed pays an appropriate political tribute to the late Jerry Nelson, the Muppeteer who amongst other characters operated Count von Count.
From brillig:

This comment by Cali Scribe and the resultant thread made me cry. Godspeed, Neil.
---
Top Mojo for yesterday, August 24th, first comments and tip jars excluded. Thank you
mik
for the mojo magic!
1) Maybe this clueless, pathetic, ignorant by Little Lulu — 241
2) Mom always tells me to just keep quiet and by Olympia — 193
3) If you read what abortion clinic workers say, by teresahill — 172
4) and now that Rmoney has gone by rexymeteorite — 124
5) Good pups! by RainyDay — 117
6) He's losing his home state. by fou — 115
7) Welcome Former Vice President Al Gore! by Patriot Daily News Clearinghouse — 113
8) You did not speak out of turn. by middleagedhousewife — 111
9) You'd think she would keep quiet by NMDad — 110
10) They wouldn't let her have birth control by NMDad — 108
11) Romney's new slogan by Bagger — 105
12) She can't admit that she has been a crappy by lakehillsliberal — 102
13) No one has asked to see his birth certificate by stevenaxelrod — 101
14) Since Mitt says he's only joking, how about by Gary Norton — 97
15) Isn't it something that it's always the rational, by gustynpip — 95
16) these people are insane, racist, imbecile by duha — 87
17) Harry Reid was right for at least 1 year. by FishOutofWater — 86
18) I love how the Obama campaign by Vita Brevis — 86
19) WTF? by Unit Zero — 86
20) Folks need to realize by jsfox — 84
21) Can you hear that? by ontheleftcoast — 83
22) I bet... by RichM — 77
23) Your Quote Has Been Sanitized. by Gooserock — 74
24) mainstream doesn't know her by Trobone — 74
25) We were lucky. by lissablack — 74
26) mighty american-exceptional of them. by stagemom — 72
27) And the Gov of NM is a conservative republican by AoT — 72
28) In Ryan's mind by beltane — 72
29) And somehow by grannycarol — 71
30) A diary about heroic dogs? How could anyone be by lineatus — 71
---
Top Pictures for yesterday, August 24th. Click any image to be taken to the full comment. Thank you
jotter
for the image magic!