So let's tackle these one at a time.

1) Save the Republicans from themselves.
AKIN - What the Republicans don't want is a lot of attention paid to their platform, or the majority of their local office-holders and delegates, who are more than likely to do something to make Todd Akin proud during an interview - and its impossible to control the press access of 4,000 delegates with reports walking amongst them.
PAUL - You also have the possibility that, given 4 full days to operate, the Ron Paul-ites will have plenty of time to stage whatever the Republican-leaning-Libertarian version of a "happening" is. Instead of that dis-unity, you could end up with 1-2 extremely compressed days featuring no-screw-up type stuff (Anne Romney, etc).
SEX -
The sex scandal scenario: Tampa's strip clubs are expecting an income boost from the convention, though at least one establishment is now offering the opportunity to participate online, regrettably reducing the chances of big names being photographed emerging from darkened doorways. Still, after a tiring evening on the convention floor, and a few drinks at the hotel bar, inhibitions crumble.
PLATFORM -
They really
don't want people to know what's in their platform
, so the less time discussing it live on national TV or even C-SPAN, the better.
2) Set Up Obama.

You can already see it on discussion boards, the Right setting up Isaac as Obama's Katrina.
Of course, Katrina was a much bigger storm than Isaac, and is unlikely to hit in that precise spot to cause the amount of devastation caused by Isaac. And they have a Republican Governor (Jindal) to share the blame, so its a really tight knot of logic to slip through, but I don't doubt they will try.
It will go something like this:
1) Wed morning Isaac hits New Orleans.
2) Wed afternoon Jindal complains about the feds not doing such and such.
3) Whatever Obama is doing at anytime this week - Mon - Saturday, will be taken as evidence he is not focused on the suffering in New Orleans. This is, of course, falsely equivalent to Bush's activities the same day. So unless he is overseeing an obvious foreign policy crisis, if he eats one girlscout cookie or spends a few minutes petting the dog, you will be greeted by a chorus of "see! see!"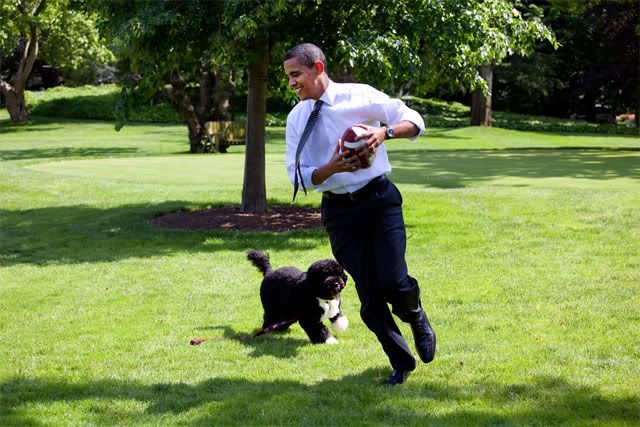 See! Look! Obama is playing with his dog for a few minutes while people in New Orleans drown and poor Jindal doesn't have the resources he needs! See! See! This is exactly the same as Bush being on vacation the entire week surrounding Katrina.
4) And then, Obama has the AUDACITY (there is that word again) to lead a celebratory convention 5 days after the hurricane hits? I mean, people in St Louis are getting rain!
So the best thing to happen to the Republicans in this very horrible year is Hurricane Isaac.