Saturday was our Monthly Tea for OctopodiCon. We held it at the newest branch library in town. And over 50 new people arrived to have tea with us.
But First, A Word From Our Sponsor:
Top Comments recognizes the previous day's Top Mojo and strives to promote each day's outstanding comments through nominations made by Kossacks like you. Please send comments (before 9:30pm ET) by email to topcomments@gmail.com or by our KosMail message board. Just click on the Spinning Top™ to make a submission. Look for the Spinning Top™ to pop up in diaries posts around Daily Kos.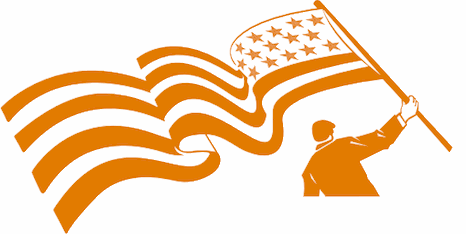 Make sure that you include the direct link to the comment (the URL), which is available by clicking on that comment's date/time. Please let us know your Daily Kos user name if you use email so we can credit you properly. If you send a writeup with the link, we can include that as well. The diarist poster reserves the right to edit all content.
Please come in. You're invited to make yourself at home! Join us beneath the doodle...
Here's a distance picture before things got started. The room was huge and I couldn't get everyone in the picture with my little point-and-shoot camera, but it gives you an idea of size and all:
Some people brought completed projects to display:
And some brought projects they were working on:
I brought a table of gadgets and things for the Junior Sprockets to play with (she learned the basics of using a sextant before the Tea was done):
This is the Tea Table (before all the treats were brought - there were also cucumber sandwiches, tuna tea sandwiches, a lemon poppyseed tea cake, and lemon curd filled cupcakes topped with a marscapone/lemon curd/ whipped cream with sliced strawberries and whole blueberries topping). Beverage-wise, I brought a summer flowers tea (roses, lavender, the first marigolds), a 9 Monks blend, a decaf Prince of Wales, strawberry lemonade, and straight lemonade.
It's a Steampunk Tea, not a Victorian Recreation Tea, so it doesn't follow the historical requirements for a proper afternoon tea. And that's a Good Thing because I forgot to bring the serving trays and pretty tea pitchers to put everything in.
Once it looked like most people were there, I spoke briefly about what the Tea was and why we were giving it, introduced the Visiting Professors in attendance, and then let everyone socialize.
We had some activities for the Junior Sprockets (taught them how to use a sextant, then taught them how to fake using the sextant, showed them 3 different steampunked bubble blowers then let then go outside to have a bubble battle, then introduced them to Ball Jointed Dolls). The parents were just as intrigued with the activities as the children.
There were some high school students there, too, and we discussed building automatons and the contest we were holding for them that had a cash prize. Also that volunteering at OctopodiCon would earn them community service hours for graduation.
An artist came from Enid and discussed building trophies
Several of the Visiting Professors for OctopodiCon were there to answer questions and tell people a bit about what they planned to do at OctopodiCon.
A professional photographer came out to shoot the people in steampunk fashions, then did a group shot of all of us in steampunk - that was about half of us.
The library staff was very excited to see us, and pleased that so many people came. They are very proud of the new library and a chance to show things off. It is a very beautiful library and extremely accessible. This is important because to us because we had several people using mobility devices, and they were able to participate in everything. It was very good.
Two of the librarians bought enrollments to attend OctopodiCon.
We're 5 weeks out and still about $5,000 short of the money we need to finish pulling this off. We're pushing everyone we know to buy an enrollment - and we offer choices: a Remote Student Enrollment (which gives them a Pod and a badge number and access to the live-streaming we'll do for them at OctopodiCon so they can also earn credit hours and participate without being present - that's $20), a Day Student Pass where they can come for a day (we recommend Saturday, that's when all the contests, the charity auction, the Masquerade, and the SteamMaker's Ball all happen, also $20), and if they reserve a hotel room, they can purchase up to 4 pre-enrollments for $35 each. And then, for those who want to support OctopodiCon and get some special perks. we have the Indiegogo campaign to help us cover the costs of launching the Junior Sprockets and the printing costs of OctopodiCon (badges, signs, street banners, the course catalog and student schedule forms, the Junior Sprockets Captain's Manual, the first of the Junior Sprockets Program manuals, the Pod cards, and the Junior Sprocket membership cards - lots of printing!)
I'm really kind of amazed we made it this far with only financial issues as our biggest problems. We've paid $19,000 in deposits for the convention center, and paid for all the printing to date, the Visiting Professor appearance fees and transportation for them, the licenses and permits and site insurance, hired CLEET certified security, and all we need now is the printing costs and the last minute surprise expenses to be covered. We hope to get that mostly through enrollments and hotel reservations, but we'll take donations. We're not proud, just determined.
I think we've been pretty amazing, and I know for a fact I could not ever have done this all by myself. I have a staff that is working hard on this. So many people have come together to do their small bit towards making this happen, and they have done an amazing job - all those little bits have added up and added up.
We have one more Monthly Tea before OctopodiCon. The downtown library is sponsoring a full-on mini convention so people can get a taste of what OctopodiCon will be like. They are providing space, steampunk authors to do readings, our Visiting Professors to do a couple of Makeshops and panels, and more. An entire day of steampunk in the library, with free admission so people can sample what it's like and then go to OctopodiCon for the full on real thing.
Then, 2 weeks before OctopodiCon, we have a Room Tea with a Mummy Unwrapping at FenCon.
And then, it's showtime!
Five weeks and counting.
Here's the group shot taken by Dirk Hooper Photography:
TOP COMMENTS
August 27, 2012
Thanks to tonight's Top Comments contributors! Let us hear from YOU
when you find that proficient comment.
lineatus gave us:
Every now and then, Top Comments needs... some vulgarity. MeteorBlades chose that tweet of the day, so it's really his fault. But Trix picked it up and MTMofo ran with it.
Unit Zero contributed:
Leo Flinnwood has some perfect advice to a Concern Troll about Chazz Chazzley's diary.
Tamar contributed:
While Reince Priebus's name is funny all by itself, this comment by ruscle is one of the funniest and most original take-downs I've seen.
Dave in Northridge contributed:
Not to be unkind or anti-clerical, but cooper888's comment to Scott Wooledge's diary was just too good to let go unnoticed.
TOP PHOTOS
May 26, 2012
Enjoy jotter's wonderful PictureQuilt™ below. Just click on the picture and it will magically take you to the comment that features that photo. Have fun, Kossacks!