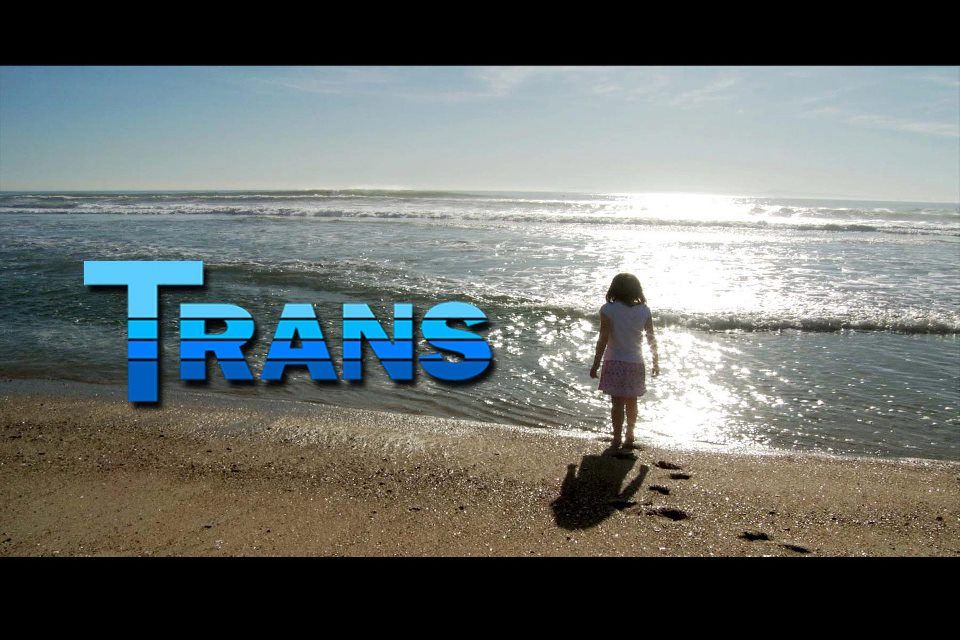 In the middle of July I posted a diary about transgender related films: LGBT Film Festivals feature Jennifer Leitham in I Stand Corrected, other transgender-themed films.
One of the films mentioned was TRANS: The Movie, a relatively new movie from Sex Smart Films, a film production company which promotes sexual literacy.
The trailer:
The film has a Facebook Page to aid in keeping up with recent events. Since I posted that diary, for instance, TRANS has won some acclaim: Best Documentary, Audience Award at Philadelphia Q Fest; Best Documentary, Jury Award at Louisville LGBT Film Festival.
The video is now available.
One of the foci of the film is Dr. Christine McGinn of New Hope, PA. As the link indicates, Dr. McGinn has "intense suspicion of the news media", so she didn't just participate in this project on a whim.
If you are not familiar with Dr. McGinn, there is a reasonable account of her story at Oprah.com. Before she transitioned she was a navy flight surgeon who served as flight surgeon for two NASA shuttle flights in the 1990s. On Oprah, she was The "Mom" who fathered her own children (Season 25, Episode 13).
In case you are wondering how that happened, Christine had some sperm frozen before her surgery, which was used to impregnate her later partner Lisa. They now have twins.
Now a surgeon who specializes in gender confirmation surgeries, Dr. McGinn has also appeared on Dr. Oz, Anderson Cooper, and Sirius Radio's Derek and Romaine (.mp3). She runs the Papillon Gender Wellness Center in New Hope, PA, where she treats both mtf and ftm patients.
Christine is also the pro bono surgeon for the Jim Collins Foundation. If you are not familiar with the Jim Collins Foundation, it's time for me to educate.
Jim Collins was a licensed clinical social worker and certified group psychotherapist as a faculty member in Yale School of Medicine's Department of Psychiatry. He was a staunch supporter of the transgender community. He died in 2006. To honor his legacy, Tony Ferraiolo and Dru Levasseur created the foundation, which has a mission to provide financial assistance to transgender-confirming surgeries. You may know Dru from Lambda Legal.

The Jim Collins Foundation recognizes that not every transgender person needs or wants surgery to achieve a healthy transition. But for those who do, gender-confirming surgeries are an important step in their transition to being their true selves. However, access to gender-confirming surgery is impossible for most. Discrimination against transgender people is so prevalent that many transgender people struggle to survive, never mind save for surgery costs. Even for those who have health insurance, coverage is systematically denied. Many insurance policies contain a "Transsexual Exclusion Clause" which excludes all medical procedures related to a person's transgender status. For many transgender people, access to surgery is out of reach.

The Jim Collins Foundation raises money to fund gender-confirming surgeries for those transgender people who need surgery to live a healthy life, but have no ability to pay for it themselves. We recognize that for those people who require surgery for a healthy gender transition, lack of access to surgery may result in hopelessness, depression, and sometimes, suicide. The Jim Collins Foundation is a community-based initiative promoting the self-determination and empowerment of all transgender people.
They have
an application process
, which closed for this year on August 10, but will reopen next April. There was one grant recipient in 2011 (
Drew Lodi
) and two grant recipients in 2012 (
Aramentha Jones, NYC, and Nick Lawrence, California
.
Drew Lodi:
Victoria Michaels has more: We Need More Foundations for Transgenders.
Back to the movie.
The movie will be available for viewing in the coming months at the following venues:
Phoenix, AZ, Casa de Cristo Church and Apostolic Center, September 8
Roanoke Diversity Center LGBT Film Fest, Roanoke, VA September 14
Chesapeake Film Festival, September 21-23
Indiana Cares Campaign, October 14
Florence Queer Festival, October 26
Finally, some recent good words from someone important.

August 20, 2012

Hearing the stories of people transitioning - including their struggles and triumphs - brings new insight into my understanding and appreciation of human sexuality and diversity. I am now better prepared to contribute to enhancing sexual health. Human sexuality is definitely more mental than physical.

Our goals should be to work to make the burden of transitioning as light as possible. In the words of Oscar Wilde, as quoted in TRANS:


Be yourself…everyone else is already taken.

--David Satcher, MD, PhD
Satcher Health Leadership Institute
Morehouse School of Medicine
16th US Surgeon General [1998-2002]