Haven't seen me around Daily Kos as much as you're used to? For the next 7 weeks and 4 days you won't. I have an interesting schedule for a part-time lecturer this semester: my work week is Saturday - Wednesday, my weekend is Thursday and Friday. Twice during these eight weeks, I'll get on a plane on Wednesday afternoon and come back Friday evening so I can make my 9AM class on Saturday without event.
This means, however, that as of the end of October, I will be off until February. Time to research (well, one more paper to present mid-November, a book chapter due December 1 and a book review due December 20) and work at my own pace, without having to grade stuff.
But First, A Word From Our Sponsor:
Top Comments recognizes the previous day's Top Mojo and strives to promote each day's outstanding comments through nominations made by Kossacks like you. Please send comments (before 9:30pm ET) by email to topcomments@gmail.com or by our KosMail message board. Just click on the Spinning Top™ to make a submission. Look for the Spinning Top™ to pop up in diaries posts around Daily Kos.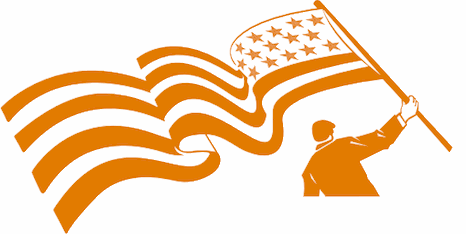 Make sure that you include the direct link to the comment (the URL), which is available by clicking on that comment's date/time. Please let us know your Daily Kos user name if you use email so we can credit you properly. If you send a writeup with the link, we can include that as well. The diarist poster reserves the right to edit all content.
Please come in. You're invited to make yourself at home! Join us beneath the doodle...
The specifics: Monday, 8:00-11:20 AM, US to 1865, traditional course; 11:35-1:00 PM, office hour
Tuesday, 12:30-7:30 PM, office hour, US to 1865, hybrid course
Wednesday: 8:00-11:20 AM, US to 1865, traditional course (I'm writing this after the first three days, on 8/29)
Thursday and Friday, off
Saturday: 9AM-Noon and 1:30-4:30 PM, hybrid course
Sunday: 9AM-Noon and 1:30-4:30 PM, hybrid course
I've taught the hybrid course before (this is my third time with it) and the only structural problem is getting home Saturday night from South Central Los Angeles (it's a 90 minute trip with a case in which I'll have a laptop and a projector - yes, we DO have smart classrooms, and all four of the rooms I teach in COULD BE smart, but only one IS smart without exertion on my part). "Smart, incidentally means, all you have to bring is a flash drive. Smart in community college world means all you have to bring is your laptop: more cumbersome, but just as effective. Oh, yes. Wireless access is tricky, and I have it at three of the for campuses, two automatic, one with log in procedures. The one where I don't have it? My home campus. Very, very sensible.
I have a LOT more class time for the Monday/Wednesday course, which means continuous course prep during the course period. On Wednesday, September 26, I get on a plane for New York, where I'm presenting a paper on Friday. I come back Friday night. Same drill October 18 but the flight is to San Francisco: paper Thursday, Kossack meet-up Friday, final exams in LA Saturday and Sunday.
The traditional eight week course is another issue altogether. I was on campus for an essentially pointless convocation and department meeting Thursday (8/23) (there was a breakout session on reading interventions that was REALLY interesting, though) and I picked up 40 add slips, because enrollment is by add slip. Thank heaven for Power Point, because a) who knows how many syllabi I'd need and b) because the budget for printing and copying at my community college this semester is ZERO. You can make copies if you bring your own paper. Thanks, Prop 13.
I know I'll have students because the dean of my division (Social Sciences) emailed the four of us(!) who are teaching 8-week courses that we'll have the names of students who completed a summer cohort and who have enrollment priority by Friday afternoon (8/24).
(Saturday, 11:05 PM PDT) Yes, I have students. 24 who need add slips and 25 who enrolled online in the 24 hours since they opened the course (This is in addition to the 190 students in my weekend course). This will be an adventure. All I need now is the key to the office they moved the adjuncts into because they needed our office for a new full-time hire. I don't think I'll have one Monday when classes start.
So this is the campus
This is the building where I have my office;
This is the office I share with several other people. Note the moving boxes.
These are the classrooms we SHOULD be teaching in, but the bond issue that funded them was administered very badly. Our classrooms are apparently a separate issue that has to be rebid which MAYBE we'll be in in Fall 2013. Oh, yes, these will have all the bells and whistles a smart classroom should have.
This is where I'm teaching now. It's at least air-conditioned.
(Tuesday, 2:00 PM) In my other part-time office, this one at the college that administers the Weekend College stuff.
49 people on lists yesterday. Of the 25 who were registered in the three hours the course was open last Friday, 15 showed up, and of the 24 for whom I had add slips, six because of some kind of confusion. I have 20 students registered now, with 18 people WITH seats who haven't added and 16 on a list (to replace the 10 people who either dropped the course themselves or who I dropped after the class met). That's 54, and I have permission from my dean to go that high with it. We'll see how many show up tomorrow.
Funny story. I plugged most of the syllabus into PowerPoint, went over it (nobody blanched at a term paper which is all you can ask them to do in an eight-week period) and then I presented about 40 slides of "Prequel," starting with Beringia and how we know stuff about pre-literate peoples and ending with Columbus and the Treaty of Tordesillas (1494, when the Pope gave everything east of a line drawn west of the Cape Verde Islands to Portugal and everything west of it to Spain). With a short break, we ended at about 10:15 AM and I dismissed them. Typical for a first day. One of my students asked why we weren't continuing to 11:20 AM. I guess that's commitment.
That's the regular course. The other, with the four separate class meetings? 174, with 18 more people on an add slip. We used to have a procedure where we called anyone who signed up and neither attended the first classes nor logged into the class website (I really disliked doing that) and logged what happened, but for budget reasons this semester, anyone who would have been called in previous semesters will be dropped. That's not so bad. So I'm recording a new phone message, monitoring the website, and preparing my class presentations for this weekend and for next weekend. NOT so bad after all.
(Wednesday, 1:45) So my weekend begins. Not bad again. 22 on the rolls, and I gave out 25 add slips, so I should level out at 35-40 by the end of the semester. Today, New Spain (and the REAL story of St. Augustine, complete with Huguenot pirates), the Reformation, New France, England up to the English Civil War, and material you've seen already in my first US to 1865 diaries: US to 1865: What's Bugging Me - 1607 and US to 1865: What's Bugging Me -- The Puritans and the Puritans who settled Massachusetts, 1620-1630. I even referred to the title of the Massachusetts diary in class, but nobody seemed interested.
The only unsettling part? I thought this class was 8-11:20, but at least 5 students have 11:10 classes that they were allowed to register in because in some iteration of the class schedule my class appears as 8-11 AM. Fine. 10 minute break at 9:30, 20 minute break at 11 from now on.
Next week I get Monday off because of Labor Day. I'll have writing to do.
And, for political content, this is what I get to look at as I walk toward the Orange Line to go home in addition to a freshly resurfaced Winnetka Boulevard:
So how is your week going?
TOP PHOTOS
August 28, 2012
Enjoy jotter's wonderful PictureQuilt™ below. Just click on the picture and it will magically take you to the comment that features that photo. Have fun, Kossacks!