New pick up line in bars: Is this seat taken or is President Obama currently sitting here?
Overheard at the furniture emporium: You'll be happy to know that this table comes with seating for six Invisible Presidents.
Now we know why President Obama always wins at musical chairs.
In Jewish households, Elijah is pissed when he arrives to find his seat already taken.
In Republican households, 7 Minutes In Heaven has been replaced with 12 Minutes With An Empty Chair.
Clint Eastwood did this same bit with Mitt Romney, using an empty sex swing.
Dear Clint, Michelle Bachman called to ask for her ridicule back.
Thanks to Clint Eastwood, I now have to check every empty chair just to make sure there's not a President sitting in it.
Momentary rant... the title of this little collection... "Um, so, hey, alls I'm going to need is one empty chair..." is the moment every undecided American should consider.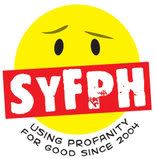 They should ask themselves, as they sit upon the fence, to really consider the kind of people who are so desperate for power that... in moments of great pressure... of great exposure... they cannot think straight to ask... "What, Mr. Eastwood, are you doing to DO with the chair?"
Because either someone asked and was satisfied with the answer (terrifying enough) OR... more likely... NO ONE asked because they were so desperate to win... to get eyeballs.... to be standing near Clint Eastwood that they didn't CARE if he went on stage and... threw nuts at an African American cameraman... or badly misunderstood how lady parts worked... or reinvented himself from the centrist Governor who was "to the left of Ted Kennedy on gay marriage" to the right wing baffoon of the moment... or, in this case, embarrassed the Republican Party right out of its convention bump.
These are people who cannot walk and chew gum at the same time. They cannot pick a Vice Presidential candidate and understand that Vice President's budget proposals at the same time. They cannot book a speech in Ford Field and decipher the optics at the same time. And they cannot seem to both ask Clint Eastwood to speak AND control what he is going to say at the same time.
The great take away from Clint Eastwood and the magical chair is...
These are BINARY politicians in an INFINITE PROBLEM world and is THAT the group you really want running the country?
Which brings me to the joke I'm proudest of...

Just learned Clint Eastwood has been cast in the sequel to the 6th Sense.

In it... he sees two-term Presidents.