Yes, I'm very serious about this, even when I'm jumping up and down just thinking about the idea. I know how much being able to attend Netroots Nation in Providence meant to me this year. It was truly a once in a life time experience, one I'll be forever thankful for.
Imagine being in Charlotte, the airfare and hotel paid for as well as the convention tickets for you and a friend. Yes, you would not be going alone. Just sit with that for a moment or two and consider what that would be like.
Can you see it?
Are you picturing it in your mind?
You're both there listening to Congresswoman Tammy Baldwin of Wisconsin. Sandra Fluke and Former Assistant Secretary, U.S. Department of Veterans Affairs Tammy Duckworth will also be speaking. Senate candidate from Massachusetts Elizabeth Warren
and DNC Chair Congresswoman Debbie Wasserman Schultz of Florida will bring both of you to your feet.
Then there is our beautiful First Lady.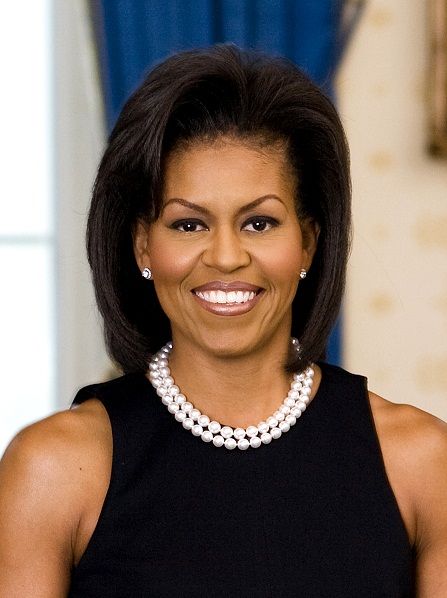 To see and hear her alone would be worth the trip, but there's so much more below the fleur de kos.
For the first time in history, an American Latino will give the keynote speech.
Julián Castro has a very good chance of becoming the first Hispanic president of the United States," GOP strategist Mark McKinnon said of the mayor of San Antonio in 2010. And that was before the 37-year-old Castro was chosen to deliver the keynote address at this September's Democratic National Convention in Charlotte, a spot generally reserved for rising stars within the party. You may recall that a weirdly named soon-to-be-senator who almost nobody had ever heard of before was given the coveted slot in 2004. He's the president now. (Okay we'll just say it: It was Barack Obama.)
http://nymag.com/...
That is indeed a very big deal.
Former President Clinton will be there. So will Senator John Kerry, Representatives Barney Frank and John Lewis. There will be so much to see. So much to hear. The list of speakers is impressive. The people you'll be sitting and talking with will be people like you. Like us.
And it all leads to the nomination for President of the United States of this man.
Can you see him? Can you hear his voice laying out our dreams and hopes for our Nation, for our people? You can be there.
All you have to do is apply for the chance to do so. You can make a donation or not, it's up to you. But please do apply. Time is running out. The contest ends at 11:59 this evening, September 1, 2012.

I made a small donation when I applied. Not to win, but because the big money Republicans are outspending us two to one and every dollar counts.
Of course I'd love to attend the convention, but even more, I would love one of our dkos family to win. You'd represent all of us. Just make sure you bring your camera and keep us updated. :)
The link to the Democratic Congressional Campaign Committee's contest is here -
This would truly be a once in a life time experience. How could I not want you to be able to go?
May the force be with you. :)
.