This morning San Antonio Democrats gathered to celebrate as favorite son Mayor Julian Castro prepares for the national spotlight as the keynote speaker at the Democratic National Convention.
It was a festive gathering as excited San Antonians basked in the joy of having our Mayor recognized for his enthusiasm, dedication and leadership. He has managed to win election here in the deep red Tea Party infested heart of Texas, and is respected by people on "both sides of the aisle". (Probably because he does not refer to San Antonio as "Tea Party infested", among other things....)
Yes, America, we are not all right wing extremists here in Texas, despite the top three officeholders being Republicans: Senator John Cornyn, Senator Kay Bailey Hutchison and....um....the other....I forget. ....oops.
Mayor Castro was introduced, as he will be on Tuesday, by his twin brother, Texas State Representative Joaquin. In attendance, their mother Rosie, a former activist who raised her boys to value education and service to community. She certainly did her job well - both her sons have worked hard to rise from the humble roots of life on "the westside" to graduate from Stanford and earned Law degrees from Harvard. Both have returned to the San Antonio area to work to improve life for the citizens of the city they love. Joaquin is running for Congress and hope is high that we will have a new Democratic Congressman in his district come November!
Here to share the joy and show off our Mayor are some quick pics of the morning's celebration. I am trying to get packed for Charlotte myself - going to join fellow San Antonio activists with the grassroots AlamObama group. We'll be volunteering in Charlotte and then attending the the President's speech on Thursday evening! I'll try to pop in to participate in the comments but I am literally getting my bag packed and flying out first thing in the morning.
Sadly, since we are not delegates, we will not be in the arena to hear our own Mayor deliver his historic address....but we will be watching (from an undisclosed location...which is undisclosed because we have no idea where we will be!!) and we will be cheering heartily for this man that has worked tirelessly to put San Antonio on the road to future greatness.
I hope you enjoy the pics and video links...do get acquainted with our wonderful Mayor here at Mayor Castro's campaign page
This page has a brief bio and list of his accomplishments, from initiatives here in San Antonio to being honored as one of Time Magazines "40 under 40" people to watch as future leaders in their fields.
We in San Antonio really love our mayor and wish him and his family well as he hits the national stage. We hope you will love him too....
Below the squiggly blob are pics of a proud morning in San Antonio....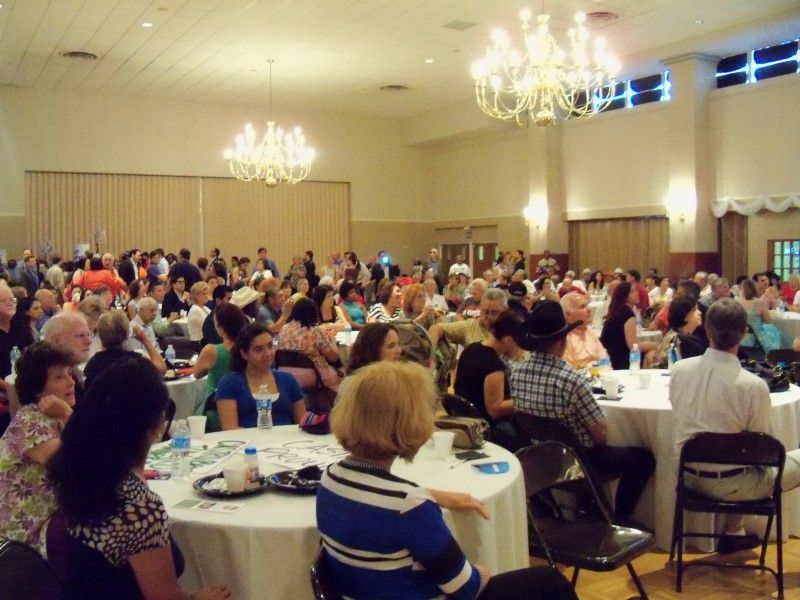 Waiting for the arrival of the Castro brothers.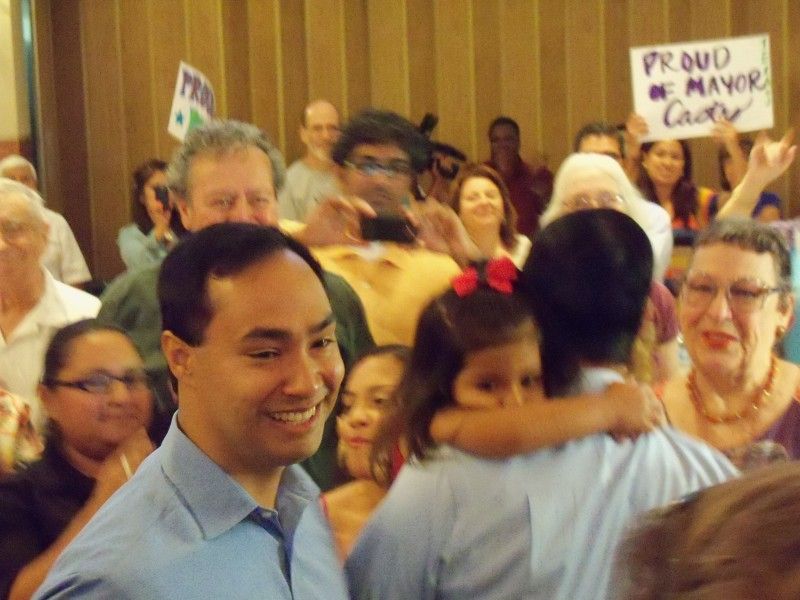 It was a rock-star's entrance. Joaquin is facing the camera, Julian with his daughter facing away.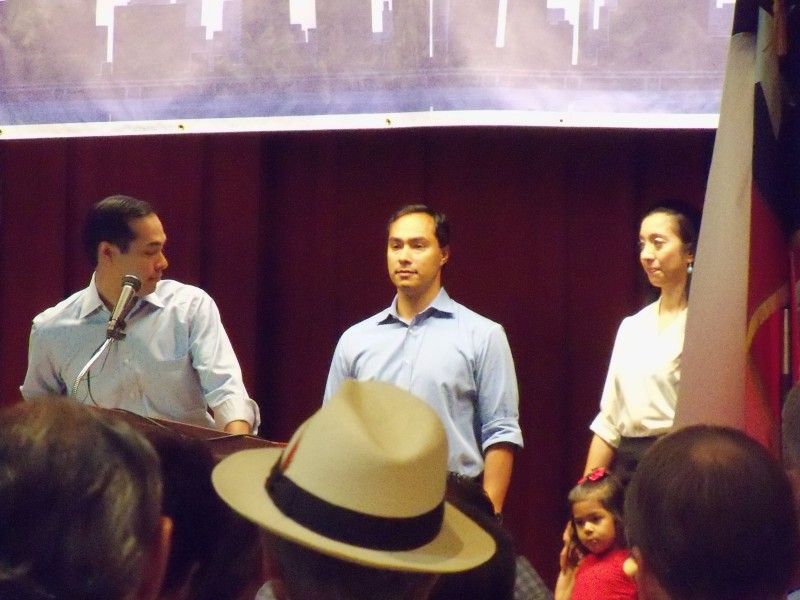 Julian waits to take center stage, introduced by brother Joaquin, his wife Erica and daughter Carina by his side.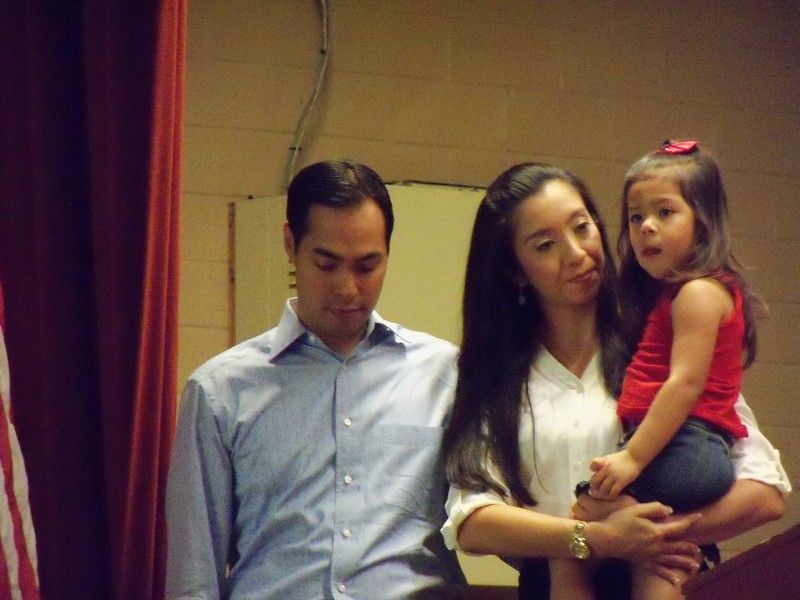 Julian, his wife and daughter listen as the closing prayer (this is Texas, after all, y'all...) is shared.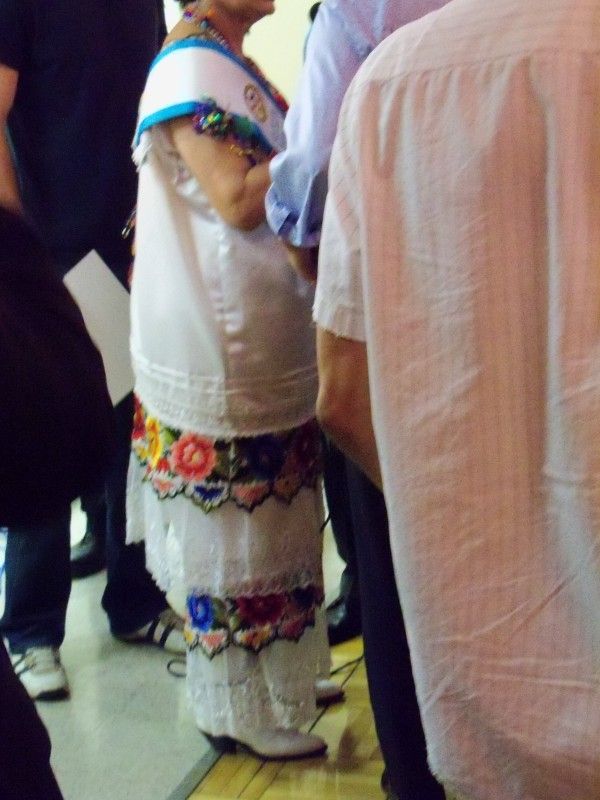 They do NOT dress like this in DC...(check the boots!). Get ready for some San Antonio fiesta color!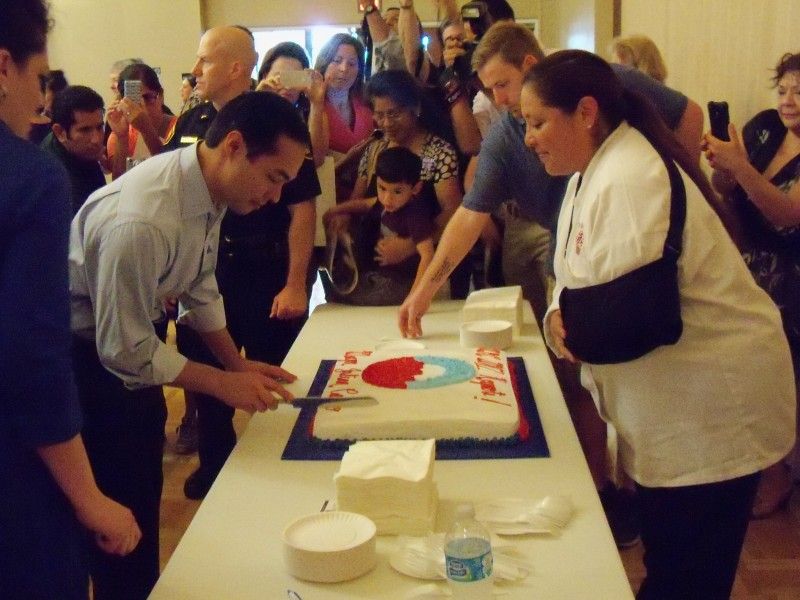 There was even a cake to cut! The Mayor patiently cut neatly after posing for numerous pictures and signing posters.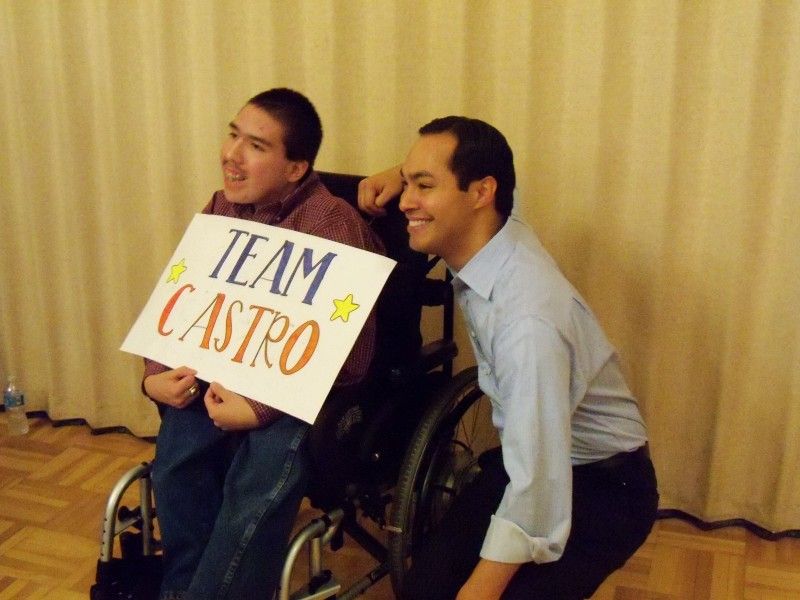 This young man was approached by the Mayor, who recognized him as a frequent poster on the Mayor's facebook page - so he once again patiently and happily posed for another picture with another delighted San Antonian.
Thank you SAPD for keeping a watchful eye on our Mayor...here he is dealing with the media gaggle...get used to it, Mr Mayor! That gaggle is about to grow!!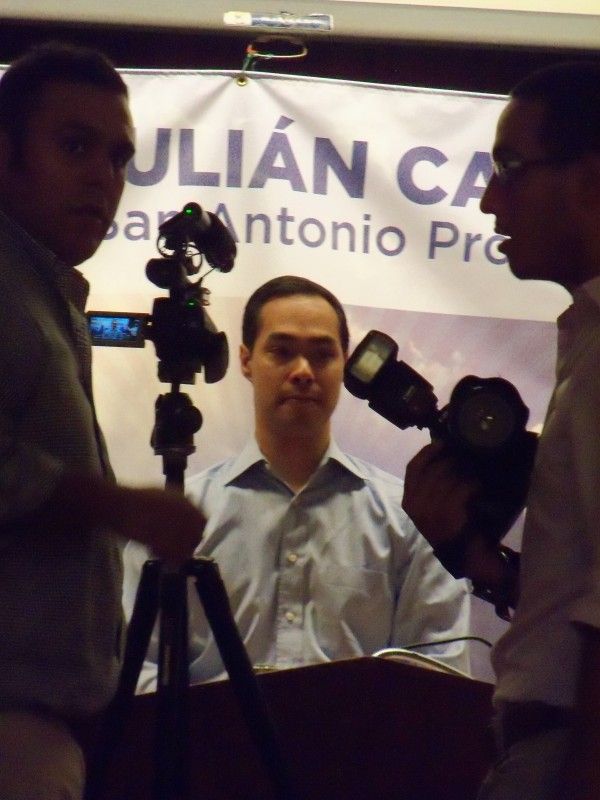 A thoughtful Julian Castro prepares for a brief media statement.
Below is a video of his speech this morning...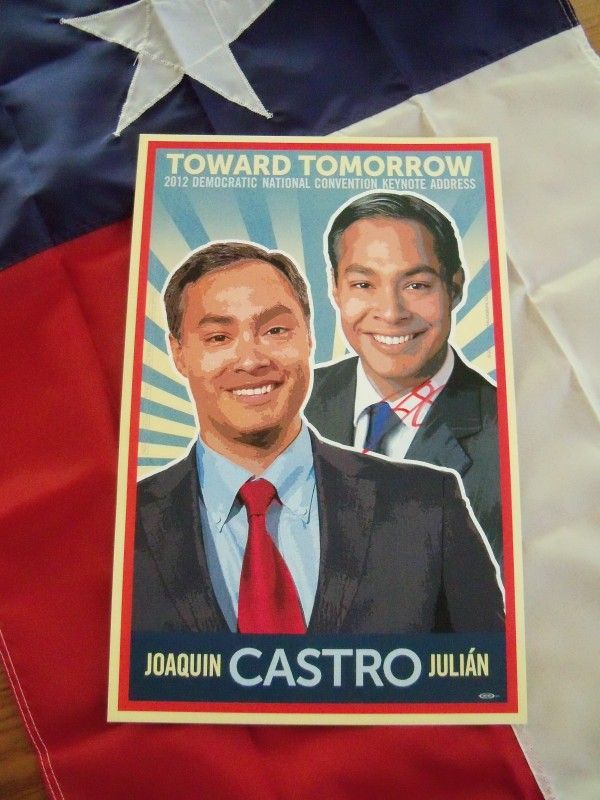 I love that Joaquin and Julian are sharing their success and the spotlight. Joaquin will be America's most eligible batchelor once he hits the spotlight next week. LOL!
We love our Mayor....we will be so proud to share him with the nation next week!