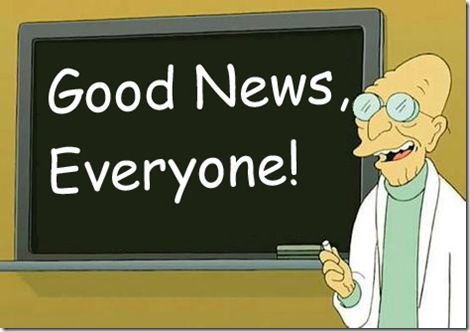 Read 'em and weep, Republicans and other nay-sayers:


Chevy Volt Sets New Sales Record in August

As promised by General Motors in advance, today it reported the Chevy Volt set another monthly sales record with 2,831 North American deliveries in August.

This compares to August 2011 when Volts were still rolling out and just 302 units were sold. Year-to-date, GM has reported 13,497 Volts delivered, compared to 3,172 delivered this time last year, meaning the Volt is up by 325.5 percent current year to date.

As GM also notes, August's record also represents a year-over-year increase of 837.4 percent compared to last August. Now, if it can just do another 800-percent increase some time in 2013 ...

Volt Communications Representative Michelle Malcho said last week the car is doing particularly well in California, Michigan, Illinois and Florida, and across the country, its momentum seems to be picking up.
At these rates, they're currently on track to sell somewhere between 20,000 - 25,000 for the year. Now, obviously these numbers don't seem terribly impressive in and of themselves; sales for the top 10 best-selling vehicles in the U.S. last year ranged from 225,000 - 390,000 apiece.
However, it's the trend that's important, and the trend is very promising. Check out this chart showing monthly and cumulative sales of the Volt since it was introduced:

A more appropriate comparison, of course, would be the Toyota Prius. Take a look at how the Prius' U.S. sales
ramped up over the years:
2000 5,600
2001 15,600
2002 20,100
2003 24,600
2004 54,000
2005 107,000
2006 107,000
2007 181,000
2008 158,600
2009 139,700
2010 140,900
2011 136,500
In the Prius' case, it peaked in 2007, and has dropped off since then--but I suspect that has more to do with the global economic meltdown, the tsunami last year, Toyota's "sudden accelleration" brouhaha as well as people considering other electric/hybrid options (such as the Volt, of course) than anything else.
Bottom line: Good news for GM, good news for Michigan, good news for the middle class, good news for the country and good news for Obama and the Democrats in November!
GM is also tracking their early users extremely closely, keeping in constant contact with them to find out what they like, don't like, wish lists, how they use it, where they drive and so on; they're tracking tons of real world data to improve the next model.
For instance, this year they made the following improvements:
--The Volt was released at $41,000; this has dropped to $40,000 (pre-federal tax credits, which can, potentially, bring the final price down to as low as $32,500 in any state, or even (with state-level tax credits) as low as $25,000; see below for details)
--The EPA-estimated EV range has increased by three miles, to 38 miles per charge
--They've added "hold drive" mode to improve battery efficiency
--The Volt is now eligible for single-occupancy HOV-lane access in California and New York
--Also, one other tidbit I didn't know, which is welcome news to anyone who's concerned about the battery: The Volt battery is covered under warranty for 8 years or 100k miles, with no more than 30% reduction in capacity.
Update: I added some additional details from the similar diary I posted last month.
Details on the state-level tax credits:
--New York: Qualifies for HOV lanes
--Utah: up to $600 credit
--California: up to $1,500 credit + qualifies for HOV
--Maryland: up to $2,000 credit + qualifies for HOV
--Tennessee: up to $2,500 credit + free charging station
--Pennsylvania: up to $3,500 credit
--Illinois: up to $4,000 credit
--Colorado: up to $6,000 credit
--West Virginia: up to $7,500 credit