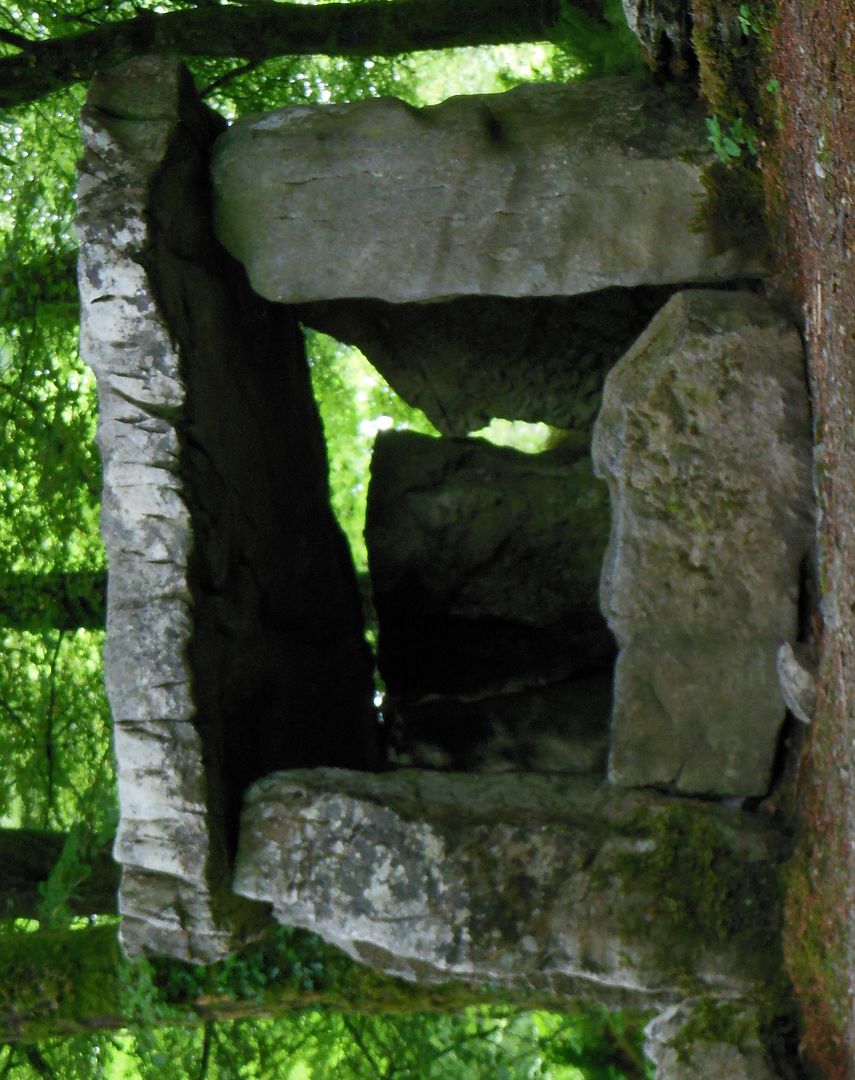 Nearly five thousand years ago a new kind of tomb began to appear in Ireland. The Neolithic agriculturalists would construct the tomb by setting orthostats (upright stones) in the ground which would serve as the walls of the tomb. A large single stone—often weighting several tons—would then be used as a capstone and set on top of the orthostats. The large orthostats would often be placed so that when the capstone was in place it would be lower in the back, thus emphasizing the tomb's entrance. Today's archaeologists generally call this a wedge tomb.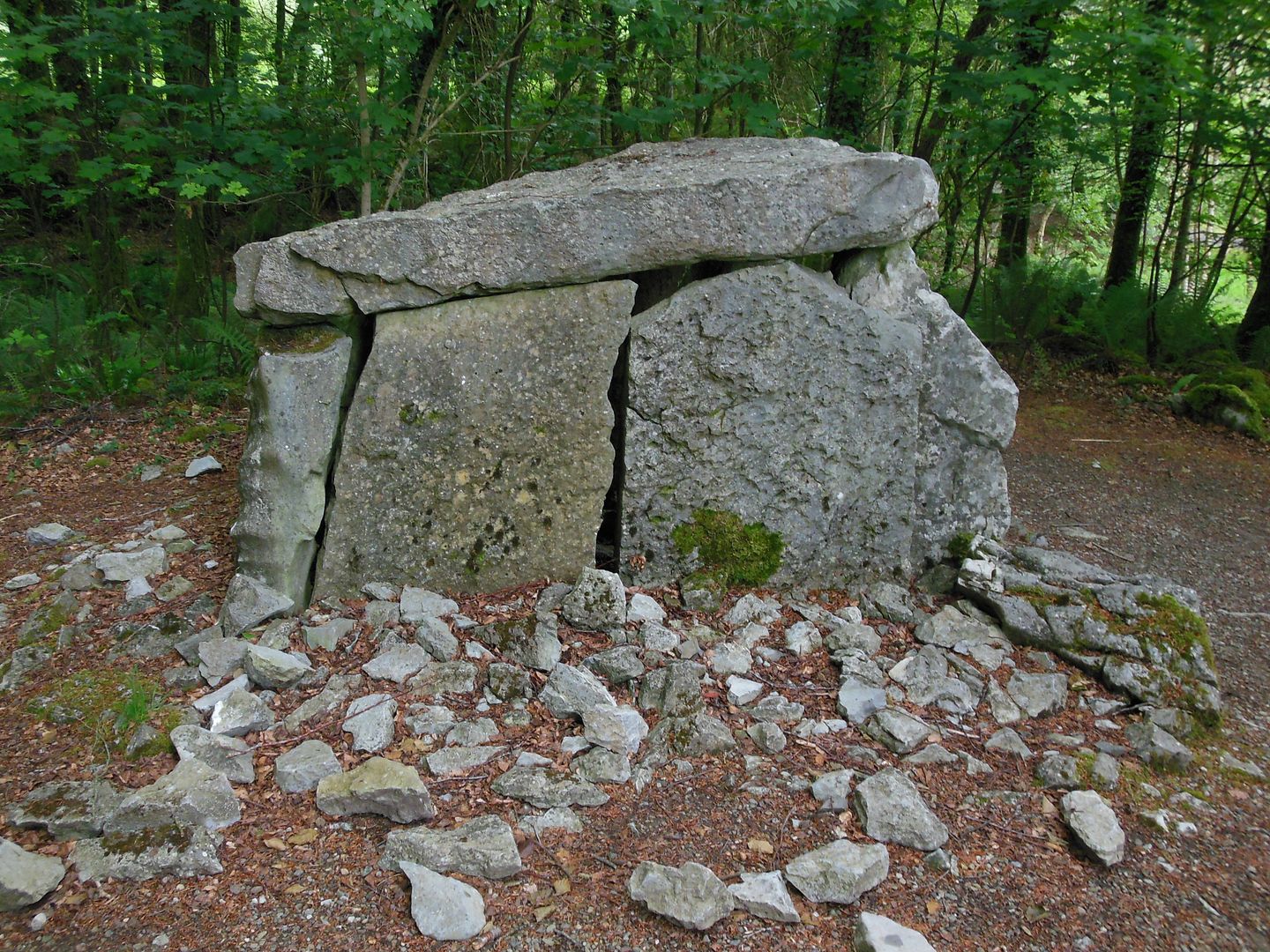 The completed tomb would have been covered with a rock cairn and/or earth. The entrance generally faced the southwest.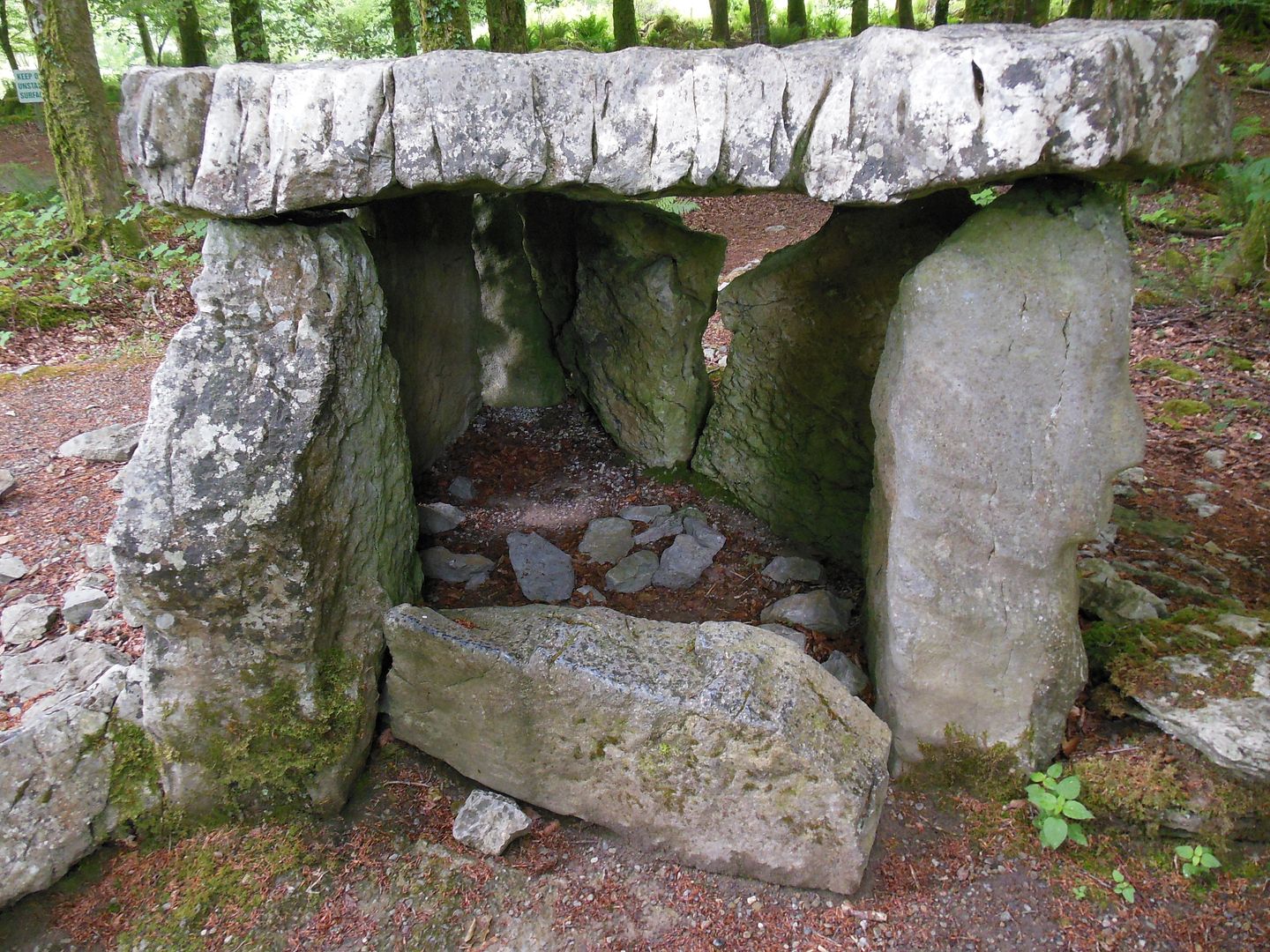 A sill stone, shown in the photograph above, would be placed near the entrance to mark the burial chamber. The bones of the deceased would then be placed in the chamber and grave goods, including food, pottery, and tools, would then be placed alongside the bones.
Shown below are some photographs of a replica tomb at Craggaunowen.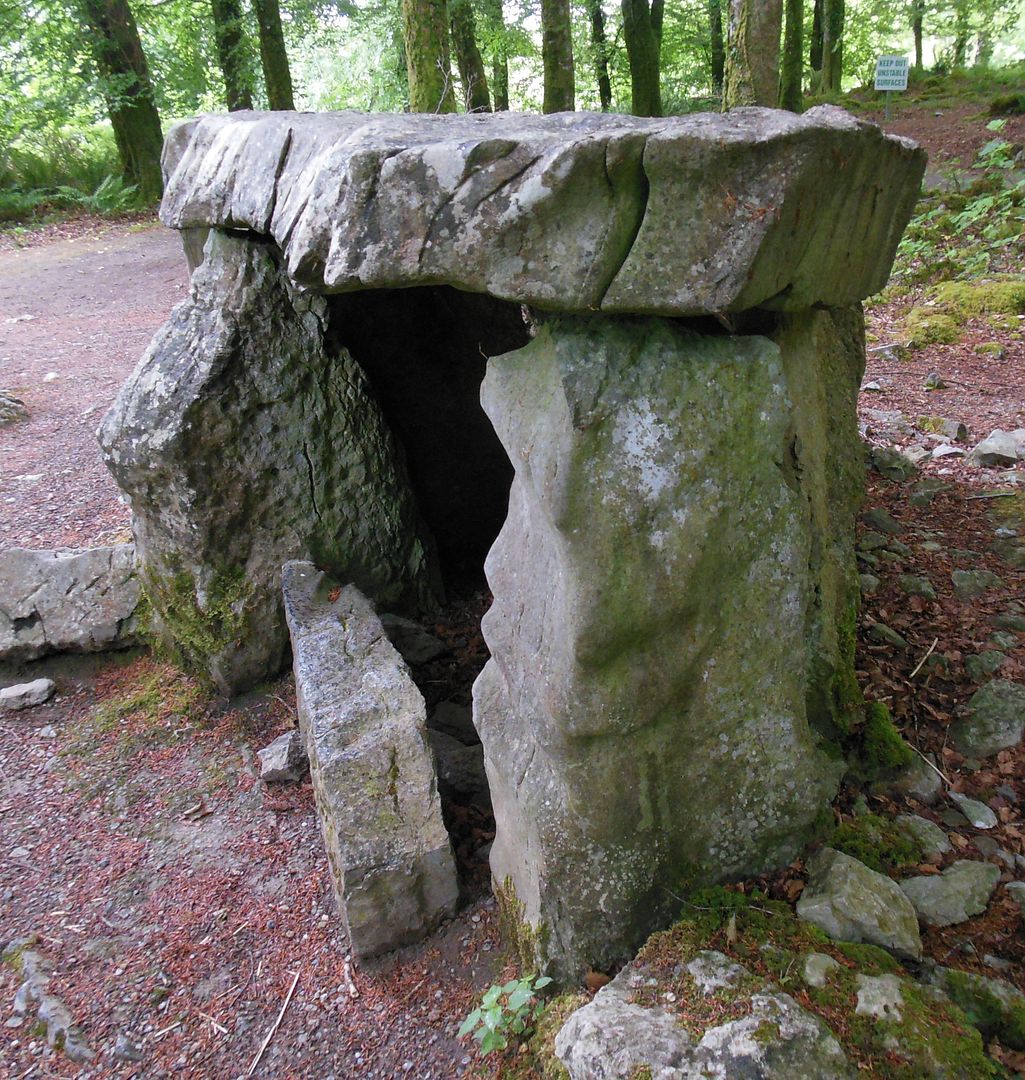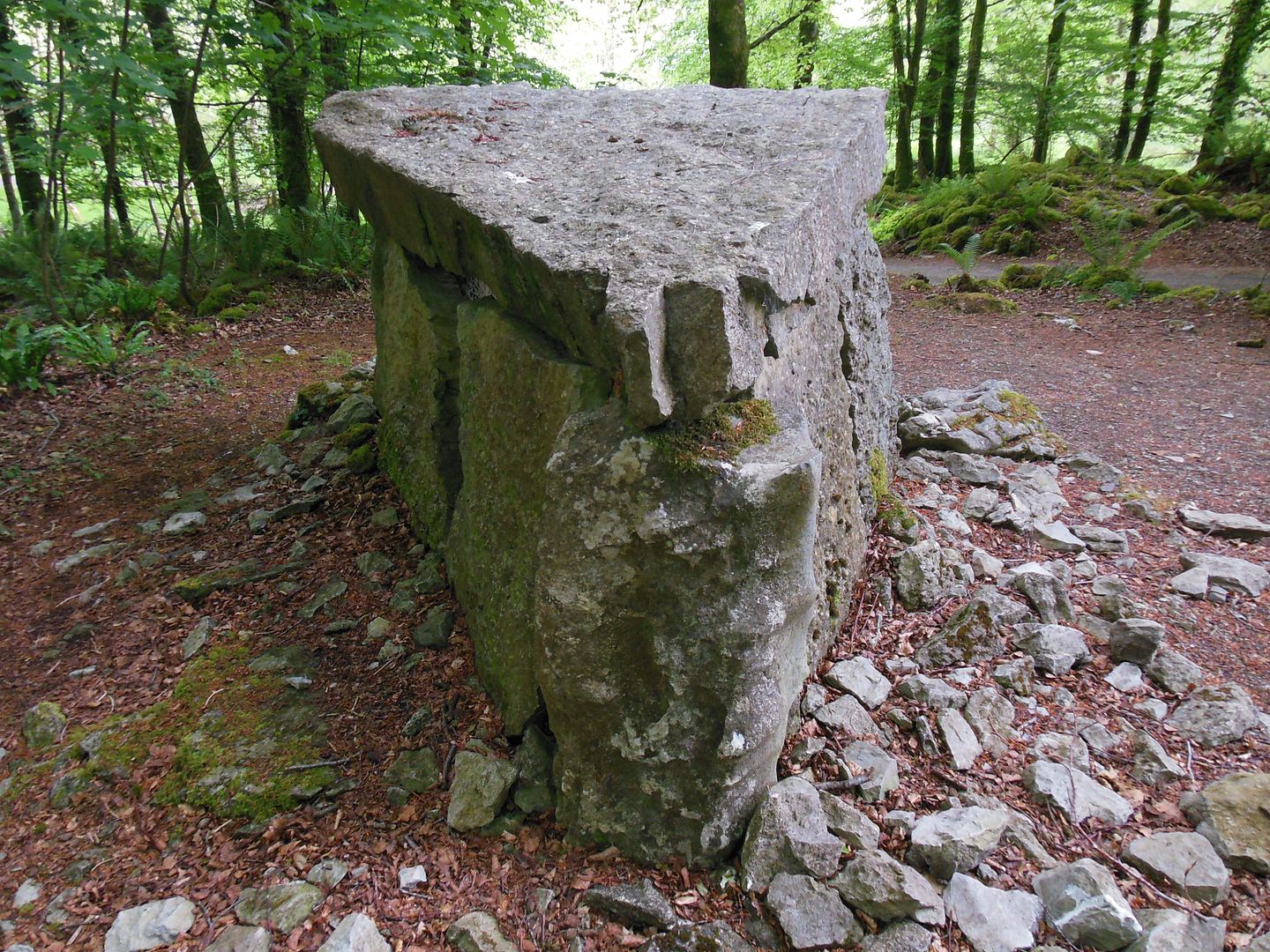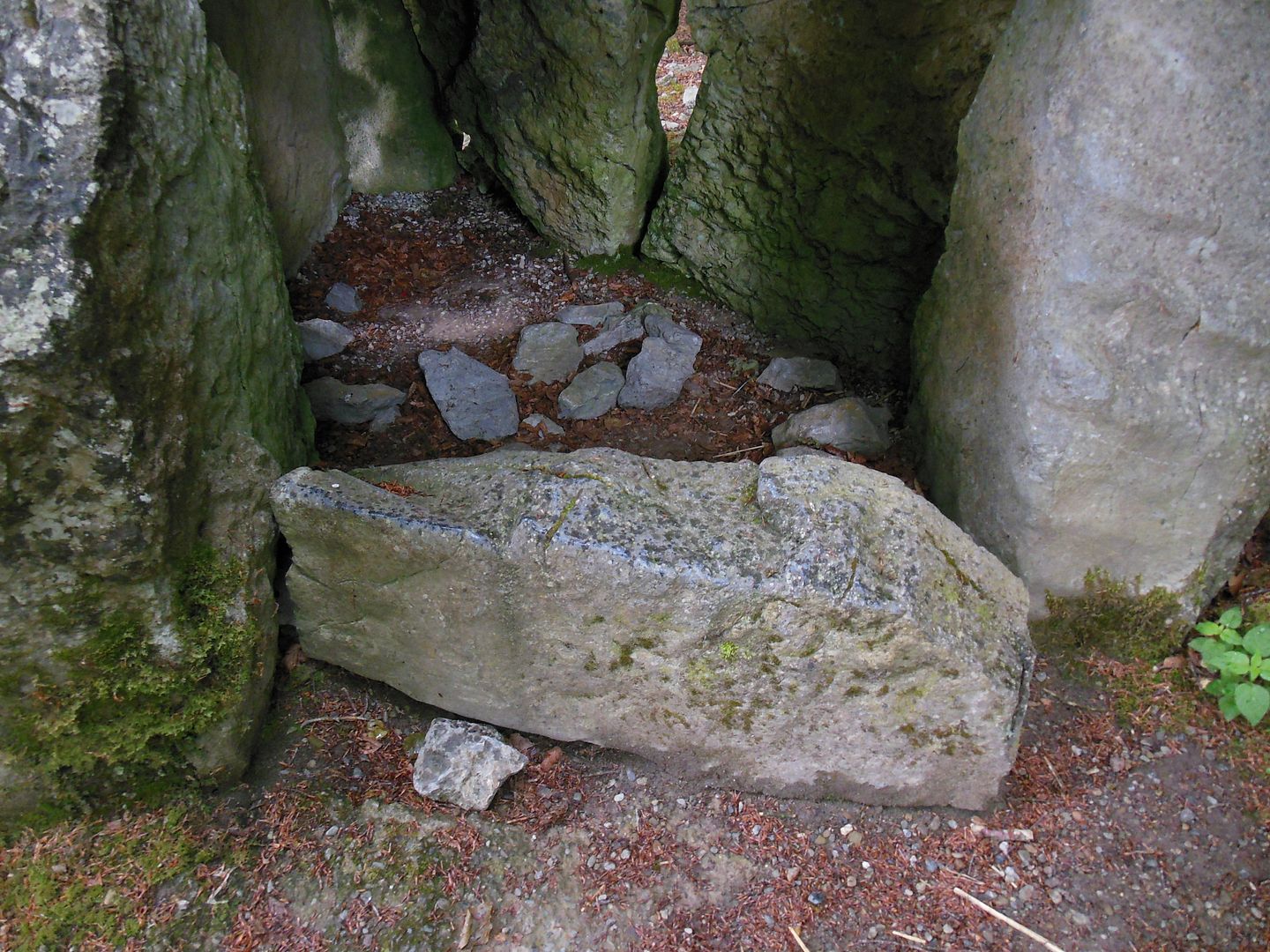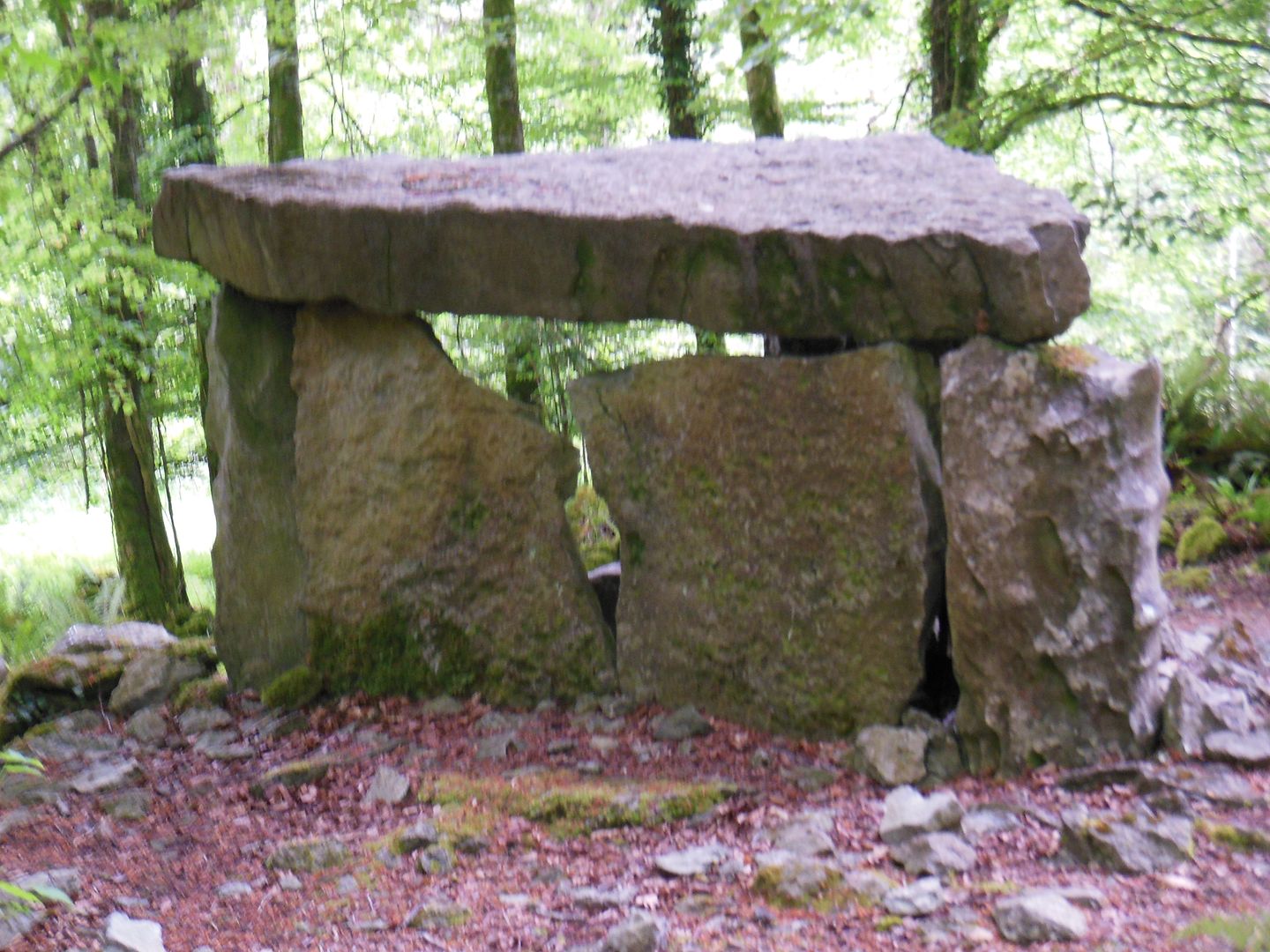 There are about 400 wedge tombs which have been identified by archaeologists. Most of these are located in the western part of Ireland.
Lough Gur: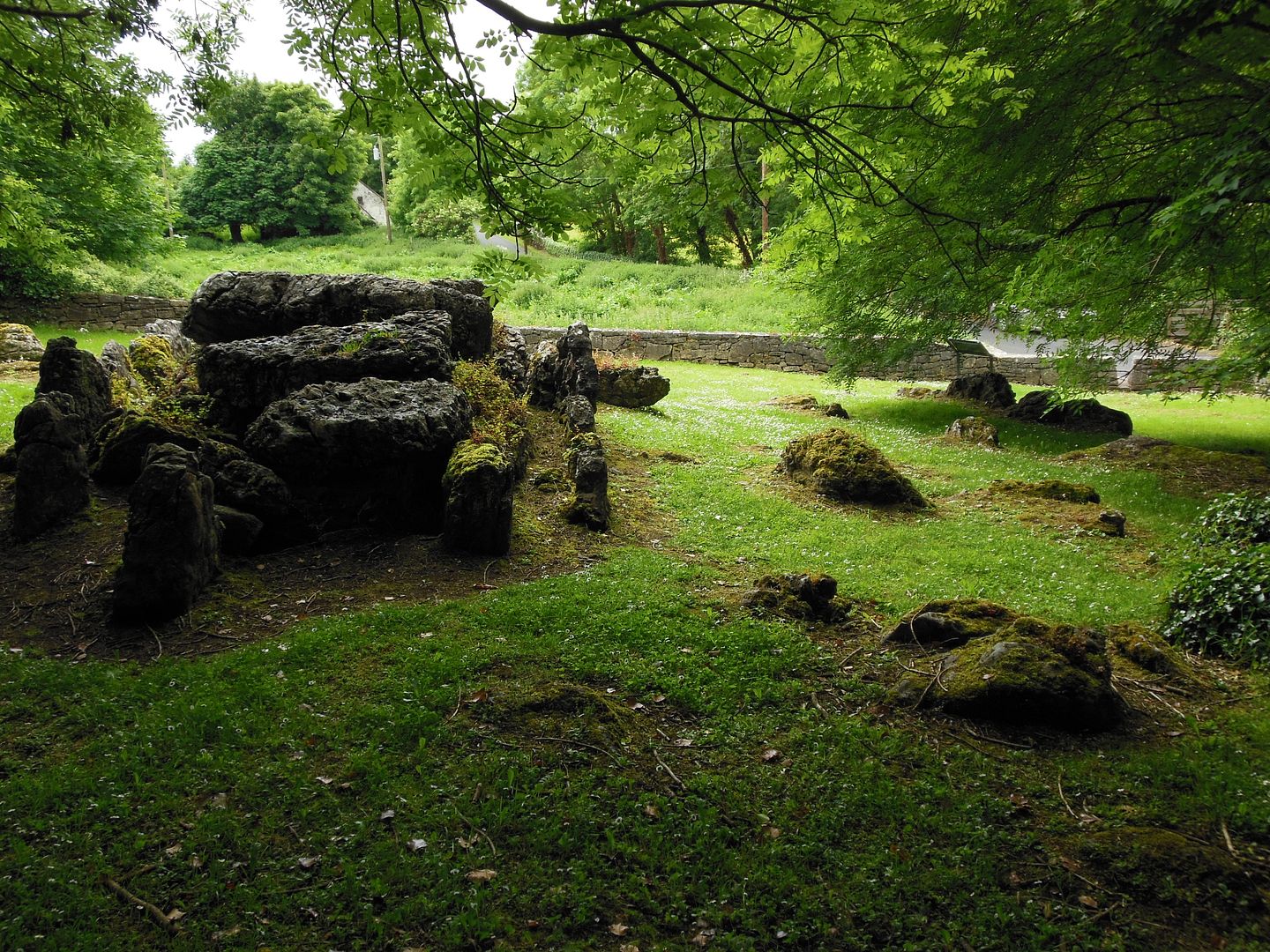 The wedge tomb at Lough Gur (pronounced approximately "Lock Grr") is known locally as "The Giants Grave" and probably dates to about 2,500 BCE. The tomb has a gallery which is roughly oriented southwest to northeast. The gallery is 8.5 meters (about 28 ft.) long and is divided into a small western chamber, known as a portal, and a main chamber. The portal is 1.75 meters (about 5.5 ft.) long and narrows inward. It was probably 1.3 meters (about 4 ft.) in height.
The main chamber, which is covered by four cap stones, is 6.5 meters (about 21 ft.) long and it declines in height from nearly a meter (about 3 ft.) in the east to only .35 meters (approx. 1 ft.) in the west. The large capstones rest on the side walls.
The internal walls were constructed of large stones called orthostats. The external walls consist of relatively thin flags and the area between them was packed with earth and small stones. Although no outer kerb of stones was found, it is likely that the tomb was originally covered by a cairn.
During the archaeological excavations of the tomb, the bones of at least 8 adults and 4 children were found.
Most of the pottery found at the site is classified as Beaker Pottery, which is generally associated with the Bronze Age (2500 BCE). The pottery may have been used to hold either the remains of the dead or food and drink for their journey to the next world.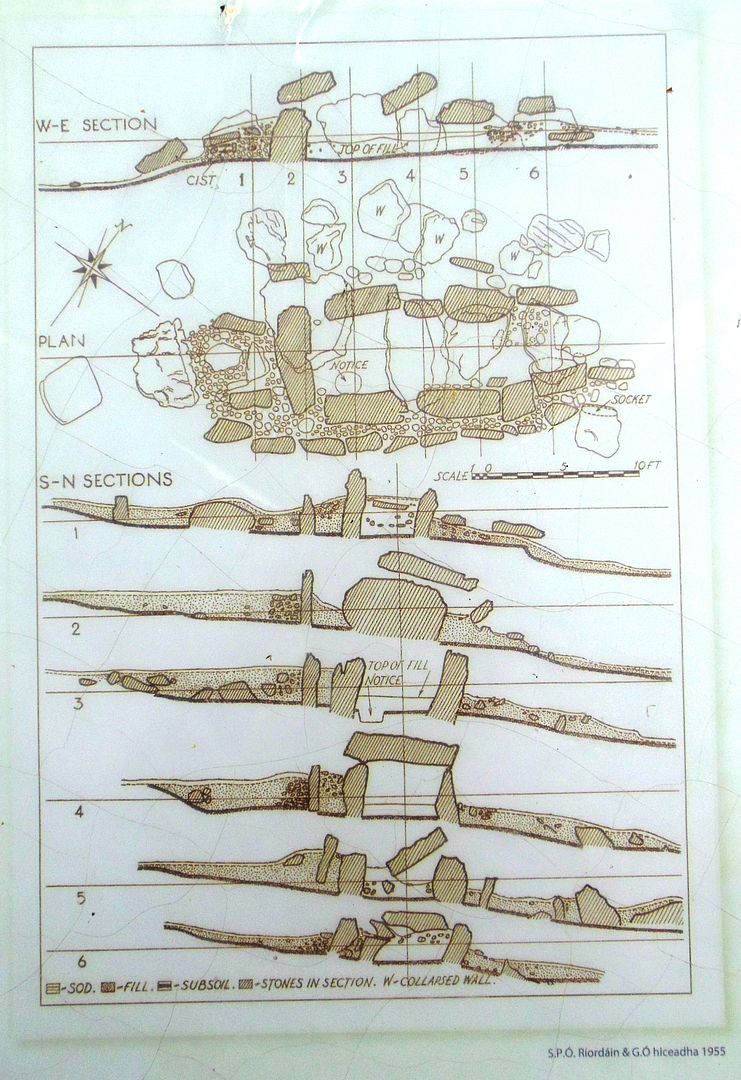 Shown above are the archaeological drawings of the site.