A memorial bouquet.
Remembrance. September 11, 2001.

Commentary by Black Kos Editor Denise Oliver Velez.
I have never returned to the site— at 2 World Trade Center—where I worked. I have never laid a wreath. I hold this day in my heart.
Those who died all have a story. Some may never be told. Those of us who lived each have a very personal way to remember this day.
For me it is to plant roses.
Flowers come in all colors. They do not hate.
So today I remember those human blossoms, all colors, all faiths, all nationalities who died or were affected by a human failing.
Hatred.
My prayer is that we work harder to eliminate hate in all its forms.
Plant the seeds of love, and they will bloom.
Tuesday's child is full of grace. Which is why we call this half of the Black Kos series "Tuesday's Chile" (we have a southern accent).
On this Tuesday may we all share in the grace of love.
This hymn is sung by Aretha Franklin in the black church tradition, but the feelings are universal.
~~~~~~~~~~~~~~~~~~~~~~~~~~~~~~~~~~~~~~~~~~~~~~~~~~~
News by dopper0189, Black Kos Managing Editor
~~~~~~~~~~~~~~~~~~~~~~~~~~~~~~~~~~~~~~~~~~~~~~~~~~~

~~~~~~~~~~~~~~~~~~~~~~~~~~~~~~~~~~~~~~~~~~~~~~~~~~~
USTA, are you serious? This is a prime example of imposing outside cultural and ethnic standards of a young lady. Slate: This is the Young Tennis Player That the USTA Considers Too Fat to Support
~~~~~~~~~~~~~~~~~~~~~~~~~~~~~~~~~~~~~~~~~~~~~~~~~~~
The United States Tennis Association has served up the outrage of the day, and it's a doozy. Meet Taylor Townsend, the 16-year-old star from Chicago who is currently the No. 1 junior girls player in the world. She won the junior Australian Open in January and is blazing her way through the U.S. Open teen tournament. If you take a look at her picture, you might flash back to Serena Williams circa 1999: muscled, powerful and young. You might think Lindsay Davenport, all 6-plus feet and 175 pounds of her, knocking forehands into the back of the court. What you won't think, unless you happen to be a benighted USTA official, is that she's a fatso who deserves to be denied funding until she slims down.
Townsend attends a four-year, USTA-sponsored tennis academy in Boca Raton, Fla., which should put the organization on the hook for her coaching and tournament fees. But here's how Patrick McEnroe, the general manager of the USTA's player development program, glosses his decision not to pay her way into the U.S. Open (forcing her mother to swallow the costs): "We have one goal in mind: For [Townsend] to be playing in [Arthur Ashe Stadium] in the main draw and competing for major titles when it's time. That's how we make every decision, based on that."
Yes. All in the fullness of time, or should I say gauntness? As one Slate colleague observed, if McEnroe had added that it would be Townsend's "time" when she looked more like Anna Kournikova, he could have saved everyone an additional eye roll. It defies reason that the USTA is purely motivated by questions of health, given the teenage phenom's sterling results. You simply do not beat the top junior players in the world if you aren't in great shape. The USTA has fallen prey to the same sexism that plagued the Women's Tennis Association when it tried to crack down on women grunting mid-shot: an expectation that lady sports be aesthetically pleasing. What's more, as Deadspin notes, they've put themselves in the awkward position of hoping a young talent fizzles out because of the way they'd look if she goes too far without their support.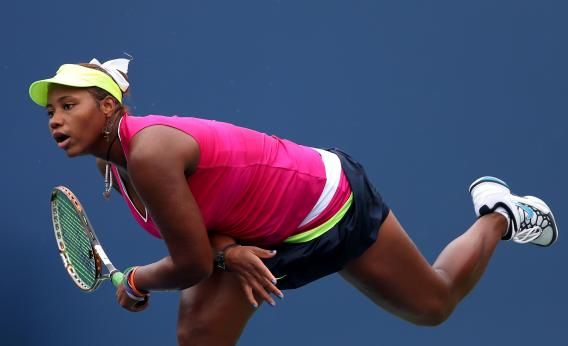 Photo by Clive Brunskill/Getty Images


~~~~~~~~~~~~~~~~~~~~~~~~~~~~~~~~~~~~~~~~~~~~~~~~~~~


~~~~~~~~~~~~~~~~~~~~~~~~~~~~~~~~~~~~~~~~~~~~~~~~~~~
In the witch camps of Ghana, the dying contortions of a slaughtered chicken determine the guilt of an accused woman: witch, or not.
If the chicken falls with its head down and its feet in the air, the woman is declared a witch and she must spend the rest of her days in the squalor of the camp, abandoned by her family, with just one unfortunate young relation sent by her family to care for her until she dies.
And if the chicken collapses feet down and she's declared innocent of witchcraft? She still must spend her remaining years in the camp, just in case some villagers don't believe in her innocence.
"They're not safe when they return," said Adwoa Kwateng-Kluvitse, Ghana director for international aid organization Action Aid, which is working to educate northern Ghanaian communities on the rights of the accused in an effort to end witchcraft accusations.
"Even if the ritual says she's innocent, there will be members of the community who will feel unsafe."
Northern Ghana has six witch camps that have been in existence for more than 100 years, accommodating 800 accused witches — almost all of them women — and 500 relatives sent by families to take care of them.
Last year, the Ghanaian government announced that the witch camps must be closed in 2012. But that will be no easy task because of the stigma attached to the women.
The camps are places of shame, from which there is almost never an escape. Elderly women, often widows, are accused when something goes wrong: a drowned child, an outbreak of malaria, a drought, a spate of cattle deaths, or something as simple as a cow trying to jump a fence and knocking it down. Some are accused merely because someone dreamed about them.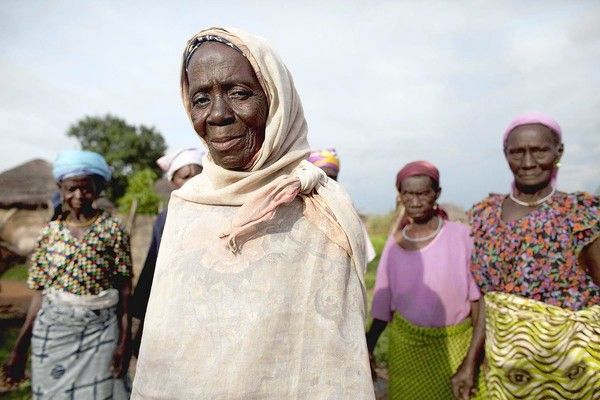 Women held in Ghana's witch camps, such as Mariama Iddrisu, would face danger even if they left. (Jane Hahn, Action Aid / August 11, 2010)


~~~~~~~~~~~~~~~~~~~~~~~~~~~~~~~~~~~~~~~~~~~~~~~~~~~~~~~~~~
Voices and Soul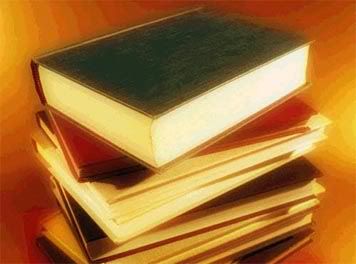 by Justice Putnam
Black Kos Poetry Editor
When I was a young father and husband in my mid-20's, attending Portland State University to finish out my undergrad degree, one of the many jobs to make ends meet, was as a life form model in several Art Schools in town.
It seemed curious to me at the time, why few of the student artists would draw the scars from my athletic injuries; tank-like scars on my right shoulder and right knee, back in the day when they flailed you open to operate. I asked one of those student artists why that was so,

"Because," he sort of sniffed, "true Artists are only concerned with Beauty. By our efforts, we only want to immortalize that which is Beautiful."
And that summed up the dichotomy that presented itself, to me, in Art generally, but Poetry in particular; is Poetry of the detached observer or of the active participant? Is Poetry to concern itself with Beauty only? How then, is Beauty defined? To that question, I had already concluded with Balzac and Baudelaire, that Beauty is in and can be found in, all things. Regardless, Art and Poetry are records, Art and Poetry are History. As the French academic, Fernand Braudel wrote:
For the historian everything begins and ends with time, a mathematical, godlike time, a notion easily mocked, time external to men, 'exogenous,' as economists would say, pushing men, forcing them, and painting their own individual times the same color.

-- Fernand Braudel
On History
And Victor Hugo punctuated,
One cannot be a good historian of the outward, visible world without giving some thought to the hidden, private life of ordinary people; and on the other hand one cannot be a good historian of this inner life without taking into account outward events where these are relevant. They are two orders of fact which reflect each other, which are always linked and which sometimes provoke each other.

-- Victor Hugo
Les Misérables
The Beats, The Harlem Renaissance and especially The Black Arts movement incorporated in their Ethos,
The Primacy of Experience
; one's primary experience is what one recorded. It followed then, that one's primary experience was usually that of the active participant. When the neighborhood is burning and dad is shot by vigilantes and mom is cursing the helicopter lights and moving shadows as the windows shake from the prop wash, it's a little difficult to meditate on the petals of an orchid.
So it was for me in the days and weeks after 11 September. I had already flirted with the cynicism brought on by multiples of personal, national and world tragedies; from love lost by absence, incarceration or death; to stumbling upon,

"... the gutted remains of Honduran peasants desiccated next to red bougainvillea, as green hummingbirds darted and stopped at delicate petals and darted away again. I have seen the blasted remains of the last hospital in Sarajevo spilling stone and beds onto the street."
In spite of these experiences, I was still able to hold onto some child-like wonder at the world. I visited New York before the month of September 2001 ended. I didn't find any answers, but I had many questions, questions that revolved around Time, around the change in a person's Heart; questions revolving around the steady erosion of Innocence and how the graduations of that erosion is marked by...
The Dates of Demarcation

by

Justice Putnam

How many times
Can a Heart be broken
How many times
Can a resolve be tested

Is this the meaning
Of Life?

To be reminded
At the most unexpected
Time of
Pain and impermanence

How many times?

I hear the voices
Of those whose
Memories of
Lost innocence

Are etched with the
Precision of a Calendar
On the Stone of History:

Jack London remembered
The Boxer Rebellion
Jack Reed recalled more
Than Ten Days

Hemingway remembered
A Hospital in Italy
Vonnegut talked of
Dresden's fiery face

Our Grandparents
Think of the Seventh
Of December

While others recall

A day in Dallas
A balcony in Memphis
A hotel in LA

How many more times
How many more generations

Will be born into this
Impending loss?

How many more
Incidents of horror
Before the last
Vestige of innocence
Is carried away?

These questions
May seem on the surface
To be a plea

But
How many more times

How many more images
Of a woman

Her dress blown
In a fall among

Glass
Concrete
Steel
Fire?

(New York September 2001)

from: The Nature of Poetics Collapsed Outside My Window

© 2006 by Justice Putnam
and Mechanisches-Strophe Verlagswesen
~~~~~~~~~~~~~~~~~~~~~~~~~~~~~~~~~~~~~~~~~~~~~~~~~~~~
Welcome to the Front Porch