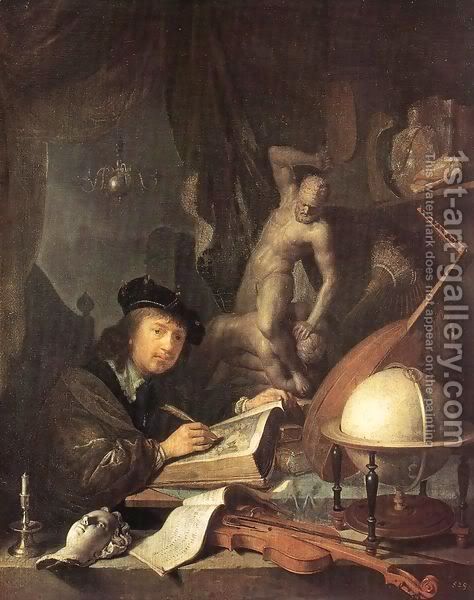 We do not err because truth is difficult to see. It is visible at a glance. We err because this is more comfortable.
~Alexander Solzhenitsyn
Given the events of the past week, I think it highly desireable and maybe inevitable that 'My favorite authors' take a turn for the political.
I have never tried to make this series timely or topical; I instead always wanted to say exactly what was I liked in a favorite author, and how my fellow Kossacks could profit from it. As well I just want to contribute to the general state of enlightenment on the web.There are certainly enough excellent diarists on the site who stay consistently on point and on topic; this is after all primarily a progressive political site.
But I do live in the real world, and I will say in the spirit of full disclosure that a have a highly partisan view of the upcoming election, as well as a highly charged personal view of both candidates for the office of President. And since the election will almost assuredly hinge on the state of the economy, it is high time that I explain another of my favorite authors, a Nobel-Prize winning economist who should be known to all close readers of the site, but who tells truths that bear retelling - that need retelling - over and over and over again, because it seems that no one listens the first ten or fifteen or one hundred times. But one of the virtues of the truth is that it is true; eventually it catches on and then it seems so self evident. It is not nearly the amount of work it takes to propagandize. Just ask the Republicans
And so, I present our resident truth-teller, the Cassandra of economics (a pretty dismal science in it's own right) Paul Krugman. The country is lucky to have him
Students of mythology and ancient Greek literature will easily recall the tragic character of Cassandra, the daughter of King Priam of Troy. For her temerity of angering the God Apollo by refusing to sleep with him, she is granted the ability of prophecy coupled with the curse of having no one believe her. She thus warns of the coming disaster for Troy, is not believed, and has to watch the burning of the city and the slaying of her family.
So although I hope the myth isn't completely prophetic in that Dr Krugman won't actually live to see the burning of the republic - because we won't actually let it burn - and that he will really be believed before it is too late. At any rate, this is why he needs to be read by every individual who calls himself or herself progressive. I saw a recent diary idea about "Books all progressives should read". Well, I hereby submit that The Great Unraveling, The Conscience of a Liberal, and End This Depression Now are high on the list
For those who are unfamiliar with Dr Krugman, he is a professor of Economics and International Affairs at the Woodrow Wilson School of Public and International Affairs at Princeton University as well as holding a professorship at the London School of Economics, and an op-ed columnist for The New York Times, where he writes an impressively insightful blog. Does he truly (as opposed to the average media 'pundit') know what he is talking about? Well, he not only won the Nobel Prize in economics four years ago (for a very enlightening body of work on international trade; his lecture is on the Nobel Prize website and well worth the time if you are interested in economics at all), but also the John Bates Clark Medal which is only a slightly less prestigious award, given to those who do major work prior to the age of forty. It is like a Fields medal in mathematics. What I'm getting at is that this is one smart, clearthinking, knowledgeable dude; disagree with him at your peril.
So, for reasons that seem strange now, but made sense within the madness of the dot com era (when people could talk about the 'new economy' with a straight face), Howell Raines at the New York Times approached Krugman for commentary about this 'new economy' stuff. Krugman has already starting writing articles and books for the educated lay audience. And he started writing the column. The phrase 'way more than you bargained for' may have some applicability here. In fact, I can't resist quoting from Nicholas Confesore's 2002 article in the Washington Monthly about this

It was largely on the strength of Krugman's writing for the Times Magazine and Slate--plus, of course, his burgeoning academic reputation--that Howell Raines, then the Times editorial-page editor, approached Krugman about writing a regular column. This was in 1999, at the height of the boom, and Raines felt that the Times needed someone who could, as Krugman puts it, "write about the vagaries of business and economics in an age of prosperity." Krugman's early Times column was notably less droll than his earlier writing and covered the kinds of topics he and Raines had discussed: the AOL Time-Warner merger, Bill Gates, and, when it finally happened, the stock market plunge. But Krugman still had a taste for the blood of the "hired gun"--"usually a mediocre economist," he wrote in an April 2000 column, who "has found a receptive audience for work that does have an ideological edge."
Then of course, George W. Bush burst onto the scene, and Professor Krugman seems to have found his true calling: dismantling the lies and half truths and wishful thinking and unwarrented and very damaging economic assumptions of what is truly the most economically illiterate administration the country has ever been burdened with (And yes, the sum total of economic stupidity of the Bush administration goes light years beyond the errors of the Hoover administration, who at least recognized that there wa a depression and actually tried to fight it, although they clearly lacked the knowledge for such a task).
From the same article: (
link
here, by the way)
To read through his columns about Bush is to watch disdain pass through frustration into rage. The first few, written during the 2000 campaign, are dismissive; how could anyone take what this guy is saying about his budget seriously? But a few weeks before Election Day, Krugman was getting impatient. "I really, truly wasn't planning to write any more columns about George W. Bush's arithmetic," he wrote in an October dispatch. "But his performance on 'Moneyline' last Wednesday was just mind-blowing." In the space of a few minutes, he noted, Bush had made three major misstatements--about how much he had promised to spend on prescription drugs for seniors, about how much of the surplus his tax cut would eat up, and about whether Social Security got a better "return" than bonds. "What is really striking here is the silence of the media--those 'liberal media' conservatives complain about," Krugman lamented. "As I said, I don't want to keep writing about this. But reporters seem to be too busy chasing rats and dogs to look at what the candidates say about their actual policy proposals." The same went for Bush's Social Security proposal. "It just was not acceptable to report Bush's plan straight," Krugman told me recently, "to assert that it requires a large influx of money from someplace to make it work."

Even after Bush became president, it's clear that Krugman saw Bush's deceptions as more joke than threat. In particular, Krugman, like many people outside and inside Washington, didn't believe that the Bush administration would persevere with the tax cut in the face of a deepening slump. But as Bush and his lieutenants did just that--and more infuriatingly, began to offer an endlessly changing, and often contradictory, set of explanations and numbers to defend their plan--Krugman's writing changed. He no longer wrote about policy hustlers of the left and the right; instead, he began to devote the majority of his columns to the Bush administration. His tone was more angry, less wry. During the campaign, Raines had forbidden him to use the word "lie" when describing Bush's proposals, even the demonstrably mendacious Social Security plan. Now Krugman used it with gusto. "Mr. Bush was lying [during the tax cut debate]," he wrote in August 2001. "It was obvious from the start that the administration's numbers didn't add up. And in case you were wondering, the administration is still lying."
You know, I can't help wondering if maybe more people in the media had had the courage to use the word 'lying; when it applies to people who are doing just that, the election of 2000 might have turned out a little differently. A relevant thought twelve years later, you might think.
Anyway, most of those early columns about the perfidy of the Bush lies and wishful thinkings and blind allegiance to a now-discredited ideology were turned into his book "The Great Unraveling" Now there are an awful lot of 'very serious people' who write very serious sounding books and they all say different things, so how is one to know who is really worth listening to and giving your reading time too, and who gets to have their books thrown into the same circular file wherein resides dickwits like Dinesh D'Souza ?. Well, here's the test: Are they proved correct? That is, do they say things before they become fashionable or obvious that turn out to be true. Well, The thing is Krugman has been right, often and consistently.
Take the Bush tax cuts, which were sold as a way to boost the economy - the resurgence of trickle down - and would not explode the deficit, but would merely be the best use of the budget surplus, and besides, the government ought not to be holding financial assets, but give them back to the taxpayers. Well, Dr Krugman not only pointed out that this was total bullshit - that in fact these tax cuts would spawn deficits as far as the eye could see - but also exploded this idea that somehow the federal government shouldn't hold assets to pay for the coming obligations of social security and medicare. Now the thing is, he wrote this in Oct 2000, before 'W' was even elected, in a column titled 'Fuzzier and fuzzier'
"Mr Bush's plans - and to a lesser extent Mr Gore's plans - are based on projections that assume there will be no increase in federal discretionary spending over the next 10 years. But over the last few months, while you weren't looking, Congress went on a bipartisan spending spree - with a cost estimated by both Democratic and Republican analysts at more than 800 billion$ over the next decade"
And that was before 9/11, Iraq, Afghanistan and the medicare drug benefit.
As there was a modest recession in early 2002, Krugman made what would become a familiar economic argument: That this kind of recession would be best treated by stimulatory spending and by canceling the planned 2003 tax cuts and instead giving a payroll tax cut, which truly would help the middle class and the working poor. It wasn't the kind of recession that could be combatted by lowering interest rates. Well, in a sense he wasn't correct, because these low interest rates fueled a housing bubble which did get us temporarily out of a recession and allowed those large deficits, but there would be a mighty bill to pay five years later, in which you may notice that cutting interest rates essentially to zero hasn't helped us any more than it helped Japan in the early nineties (and btw another 5 years of Japan style economic stagnation is exactly what I see in this countries future. I hope I am wrong).
Krugman also deals with Enron (remember them? Corporate malfeasance on a grand scale), including the economically stupid argument that deregulation of California utility rates and electricity transmission would results in lower prices. Krugman pointed out that no, it would likely lead to raised prices as companies figured out how to game the market. Well before some damning memos on Enron came to light, Krugman was openly accusing the energy companies of market manipulation. No no, came angry replies, it was the fault of meddling politicians and environmental regulations, surely nothing could corrupt our free-market religion by pointing out the connection between deregulation and rolling blackouts, surreal spikes in the cost of electricity, and schools and businesses shutting because they literally could not pay their bills. Well, then the world heard of 'Deathstar' 'Ricochet' 'Get Shorty' and 'Fat Boy', all clever schemes derived by Enron energy traders to game the market and make huge profits for the energy trading division. California likely lost billions during this failed experiment.
Other topics he deals with: electoral gaming, the abuses of power by the administration, the politicization of 9/11, the permanent polarization of our society as a necessary step to ensure the dominance of a conservative ideology that entrenches the privileged and distracts the lower class supporters with race baiting and bigotry, and even, in the course of a column on Robert Mundell another nobel-prizewining economist, cast doubts upon the Euro, which as I recall was universally lauded as the great financial advance of our time, maybe like the Credit default swap.
The entire book is filled with these insights that are borne out by later events. Indeed one has to carefully check the dates because otherwise they sound like comments on the blazingly obvious. Oh well, like the headline in the Onion, the satirical weekly that Krugman quotes in the books original preface, "Our long national nightmare of peace and prosperity is over". That was written in January 2001. Truly we must be blessed; we haven't dreamed that nightmare since.
Oh yes, one statistic bears showing, from the national council on economic education, which will lead to the next section. During the entire eight years of the Bush administration, the country never got back to the rate of employment it had in 2000 before he took office. In a sense, the recession has never ended
So on to the topical work of the month, and I would argue the book all should read to make sense of the election: Krugman's 'End this Depression Now'
I had thought originally of making this diary into a long and erudite disquisition of the kinds of economics that Krugman explains in the book. You know, with graphs and simplified explanations and so forth. But I don't think i need to, because the underlying concepts are so simple, they can be described so well, I can really just blog on about them. I would note that there are no equations in the book, even though economic theory is often used to justify the remedies.
I mean, why clog the diary with charts when I can just reproduce Krugman's quote form the novel The Treasure of the Sierra Madre : "Anyone who is willing to work and is serious about it will certainly find a job. Only you must not go to the man who tells you this, for he has no job to offer and doesn't know anyone who knows of a vacancy. This is exactly the reason why he gives you such generous advice, out of brotherly love, and to demonstrate how little he knows the world"
Well, this is the sort of thinking we are currently dealing with, to which 'End this Depression Now' offers such a welcoming antidote. And of course, in keeping with the Cassandra theme of the diary, it is unknown whether his policy prescriptions - you know, 'I'm not sure dragging this horse into Troy is really such a good idea' will take. Pity. Because he shows in the book we are in exactly the sort of 'liquidity trap' that he warned about in earlier books, using Japan as an example.
And what is this liquidity trap? Well, you have to start by considering one of the basic tenets of monetarism - that by controlling interests rates, essentially the supply of money in the economy, the government can achieve price stability through control of economic output. When more output is needed, then loosen the spigot and lower interest rates; when inflation then occurs, tighten the rates and decrease money supply and inflation will moderate. Indeed Milton Friedman even said once this function could be done by a computer, rendering the Federal Reserve unnecessary. The problem though is that the economy can get into a situation where demand is so slack - because of mass unwillingness or inability to spend -that lowering interest rates isn't enough, because no financial authority can lower them past zero, because then hiding money in a mattress becomes the smart financial play. And when do economies fall into liquidity traps? Well, when they have such an overhang of private debt and a financial crisis generally sparked by the popping of a bubble. People will then just pay down debt, not spend, the economy stagnates and joblessness persists because there is no demand to justify hiring new workers. And mass unemployment is one of the most corrosive things a society can inflict on itself, as Germany found out in the 1930s. And never mind that Dave Ramsey character, the guy who preaches the gospel of avoidance of personal debt. That is smart if you are an individual - particularly the sort of lower net worth unsophisticated individual to whom he directs his message - but not in the aggregate, since we cannot all save collectively more or less than we spend. Indeed, it is macroeconomically very stupid people who bear a real share of responsibility as to why our problems are so persistent
So this is the situation we are in. And what must be done is actually pretty clear; Krugman lays this out simply and effectively. Since the private sector cannot or will not spend - and cannot be induced to do so by monetary policy - the government can pick up the slack by a combination of spending, accelerated social relief (food stamps, unmeployment, emergency aid to states) and debt relief. How do we know this worked? Well how do you think we got out of the depression? (actually Krugman must be aware but can't say it, but I can, that this is how Nazi Germany also got out of the Depression; Hitler wanted a big public works and rearmament program, and told everyone to get busy and didn't give a shit about 'deficits' and 'debt'. And unfortunately for millions of people, it worked quite well).
He also explodes this absurd notion of the 'crisis' of our debt, which he sees correctly as a manufactured issue to advance the conservative ideology of transforming the government into an instrument that merely serves the rich and powerful. Sure all this debt will 'bankrupt' us. In actuality, the U.S. debt was higher as a share of GDP after World War II than it is now; how did we pay it? We actually never did, we just ran balanced budgets after the war and the growing economy took care of it. In other words, the priorities of debt over growth are exactly backward: With growth, the debt truly matters less and less; without growth, you never actually get rid of your debt, and it more or less grows over time. Again, look at Japan. It is much more indebted than we are, but because it hasn't had any real growth for 20 years, it's borrowing costs haven't changed appreciably at all; there is no significant private excess demand for the goods and services the economy produces, and so it gets stashed in government bonds. Incidentally, he explains very well why the S&P downgrade of our debt was a non-event; the same agency also downgraded Japans debt in 2002 with the same result. Pity, I thought I could make some money by buying the TBT - essentially a fund that shorts treasury bills - but nope; it is not something that I advise others to do.
He also takes on Europe, clearly looking at their economic troubles, and (again the Cassandra theme) predicting economic troubles that they will surely go through if they carry this austerity measure too far - a depressed economy is most assuredly not the place for austerity; do that when the economy is booming and expanding. His chapter is titled 'Eurodammerung' (clever), and to see how Krugman puts his money where his mouth is and also, if you have the time, to get a more complete summary of the work, check out this Lecture to the London School of Economics
Because of these boldly stated predictions and prescriptions, Krugman has been taken to task by many conservative economists and reviewers, including a halfhearted review in Barron's. The Wall Street journal hates this kind of stuff. Besides the fact that these publications are clearly the water carriers for the 1%; people love to imbue economics with the attributes of a quasi-religious morality play ('seven lean years', 'moral hazard', tools like Rick Santelli ranting on TV about paying other people's mortgages, etc). That if nothing else should constitute a ringing endorsement
Although he deals in deep economic matters, Krugman's prose is never dense or turgid. Rather it is limpid and wholly readable. In many ways he reminds me of another highly gifted Jewish writer, the late Dr Isaac Asimov who wrote with such clarity on such a variety of topics, and I was pleased to note in my researches that Dr Krugman credits 'The Foundation' novels that Asimov wrote with inspiring him to go into economics There are many writers who one can read and say "What a really smart person". There are comparatively few who one can read and say 'Wow, now I feel like I'm a really smart person". It works really well if you can then talk about this with someone else, especially if they are ideologically not where you are. You may not convince them, but they will be more impressed with your grasp of the issue and maybe have to think a bit more.
I will conclude with a recent piece Krugman has done that I think was even diaried here at DK last month where he deconstructs this whole 'Paul Ryan', serious man bullshit: (again, the link for those who want it):

So if we add up Mr. Ryan's specific proposals, we have $4.3 trillion in tax cuts, partially offset by around $1.7 trillion in spending cuts — with the tax cuts, surprise, disproportionately benefiting the top 1 percent, while the spending cuts would primarily come at the expense of low-income families. Over all, the effect would be to increase the deficit by around two and a half trillion dollars.

Yet Mr. Ryan claims to be a deficit hawk. What's the basis for that claim?

Well, he says that he would offset his tax cuts by "base broadening," eliminating enough tax deductions to make up the lost revenue. Which deductions would he eliminate? He refuses to say — and realistically, revenue gain on the scale he claims would be virtually impossible.

At the same time, he asserts that he would make huge further cuts in spending. What would he cut? He refuses to say.

What Mr. Ryan actually offers, then, are specific proposals that would sharply increase the deficit, plus an assertion that he has secret tax and spending plans that he refuses to share with us, but which will turn his overall plan into deficit reduction.

If this sounds like a joke, that's because it is. Yet Mr. Ryan's "plan" has been treated with great respect in Washington. He even received an award for fiscal responsibility from three of the leading deficit-scold pressure groups.
I would only add that this 'joke' is not funny, because it is this thinking that has caused such persistent pain in the country and, because it is exactly this sort of cynical plan that enriches the one percent even more, as the plan would follow the exact same course with the Bush tax cuts: The cuts would be immediate, the savings would be illusory or nugatory, the social safety net would be further shredded, and the 'Conservative' overlord elite would be further entrenched in their quest to turn the U.S into the same sort of insolent aristocracy that existed in the pre-civil war South. Oh yeah, I seem to remember something about a 'chains remark from some V.P candidate somewhere.
Ha ha
Truth, like milk, arrives in the dark
But even so, wise dogs don't bark.
Only mongrels make it hard
For the milkman to come up the yard.
Christopher Morley Dogs Don't Bark at the Milkman