The composite projection: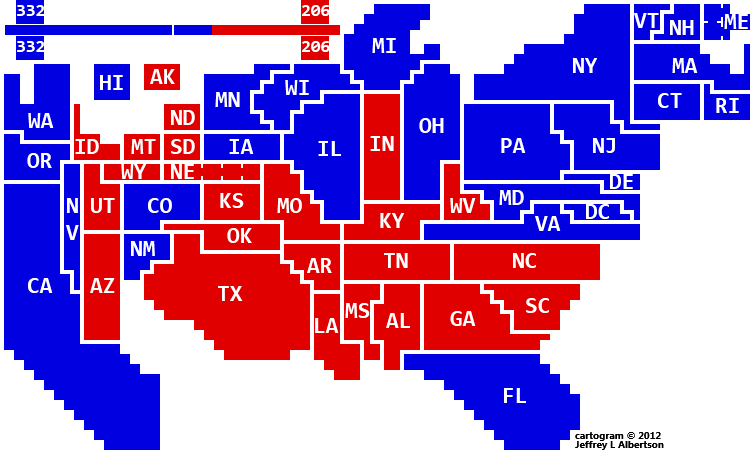 The maps out of which the composite was built are over the fold.
A morning edition of this overview is posted daily at the 2012 Electoral College Calculator blog.

I tell you, the composite projection really doesn't respond to day-to-day fluctuations. At all. I mean, we've been sitting for weeks with Obama on 332.
The first new forecast of the day is Electoral-Vote.com's, so I do their map first. Today I noticed they had painted NC blue. A very light blue, but blue. I was wondering if I'd see any other movement there, indicative of a convention bounce. But so far nothing.
I'll let you know.
In any case...
To the maps!
Maps created using 2012 Electoral College Calculator technology.