Early childhood education is one of the smartest, most efficient, and most humane places to put our education dollars. Just check out this study from University of Chicago professor and Noble Prize winner Henry Schultz.
In fact, the rate of return on investment is 10%! "Professor Heckman's work proves that prevention through early childhood development is more life and cost-effective than remediation."
Then you have
this study
by the Federal Reserve Bank of Minneapolis.
Rate of Return: The report considered several studies of model programs and, when considering the Perry Preschool program, found a return on investment of 16 percent, with 80 percent of the benefits going to the general public. The data about model programs—such as Perry Preschool
yielding more than $8 for every $1 invested—is one way of describing the investment.
Meanwhile, the
United States ranks 28th out of 38
countries in public support for Early Childhood Education. In fact, only 55% of our children are publicly supported in early childhood. It is much cheaper in terms of both dollars and humanity to start a student off on the right foot than to try and remediate the problem after years of failure.
We see the results of our lack of investment in education in many of our urban schools today. The place where early childhood education and class sizes can have the most profound effect, are receiving the least funding. We refuse ti invest in our most vulnerable students, and then blame the problems on teaches. We purposefully and literally allow our students to start two steps behind, and then lambaste the teachers for the obvious and reprehensible results.
In Minnesota, we choose not to even fully fund kindergarten, much less early childhood education. A kindergartner is considered about half of a human being in the funding formula, and preK gets none. The city of Saint Paul recognizes the need to start students off right, but needs to pass a levy to pay for kindergarten and preK. The state won't make this wisest of investments, so the city has to. Even though early childhood is the most efficient, worthwhile investment in our own future, there are fiscally conservative folks fighting tooth and nail so we can't do the fiscally responsible thing.
The education deform movement of Michelle Rhee, Student's First, A.L.E.C. and Rahm Emmanuel want to blame everything on teachers. They fight tooth and nail for reforms that have no basis in research. It should make everything crystal clear when they do not battle for obvious and proven reforms.
Lastly, I would like to question those of you who utter the idea that you'd like to support early childhood education, but we just do not have the money. Take a second to think about what you just said. The richest nation on the planet does not have enough money to make the smartest investment possible in its own future? Are you honestly trying to say that the wealthiest nation, by far, does not have enough money for education? We may have disagreements in how we allocate our wealth, but you have to know that saying we don't have enough money for these things is downright silly. Right?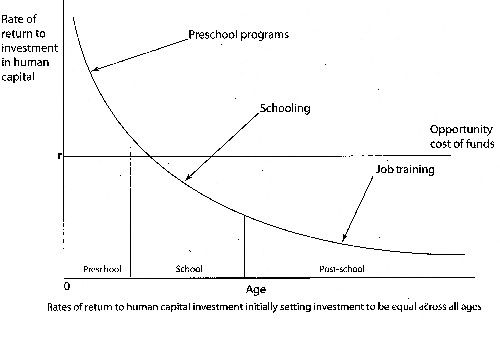 Cross Posted at MN Progressive Project