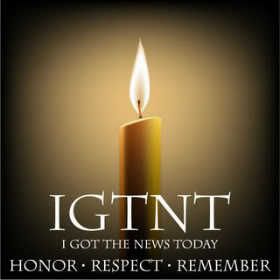 Amidst all the political furor over the tragic deaths of Christopher Stevens, Sean Smith, and two other Americans we don't yet know the names of, pending notification of their families, we should pause and take a moment to express our sympathies to their families, and express graditude for their service to our country. President Obama has ordered the flags at the White House be flown at half-mast.
Giovanni Albanese tells us the story of Ambassador Stevens' life in U.S. ambassador killed in Libya from Bay Area

Stevens, 52, had been serving as the U.S. ambassador to Libya since May, according to the State Department. Stevens had served twice previously in Libya, including as a special representative to the Libyan Transitional National Council from March to November 2011, during the country's revolution.

Stevens spent most of his career serving in the Middle East and northern Africa, including stints in Jerusalem, Israel, Damascus, Syria, Cairo, Egypt, and Morocco.
President Barack Obama praised Stevens Wednesday morning. "Chris was a courageous and exemplary representative of the United States," Obama said in a statement. "His legacy will endure wherever human beings reach for liberty and justice."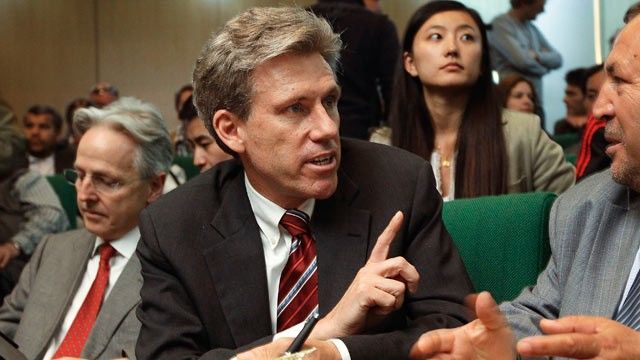 Stevens graduated from Piedmont High School, and University of California at Berkeley in 1982, and a doctorate from the University of California's Hastings College of War.

"He was doing what he loved, and he stayed in it," Levine said. "He could have easily made more money elsewhere, but everything he did was for the United States."
Levine said Stevens' actions on Tuesday night were extremely heroic.
"He was devoted to the work he did, and always went above and beyond," Levine said. "He took risks; when he had a choice between something more dangerous or less dangerous, look what he did."

A U.S. Foreign Service information management officer, Sean Smith, and two other Americans whose names were not released were also killed in the attack. He leaves behind wife, Heather, and two young children Samantha and Nathan, and other loved ones behind.

Amy Bingham, of ABC News, brings us more sad details of the death of Christopher Stevens.
Stevens "will be remembered as a hero by many nations," his boss, Secretary of State Hillary Clinton, said this morning. "He risked his life to stop a tyrant then gave his life trying to help build a better Libya. The world needs more Chris Stevenses."

One of the U.S. Embassy staff members who worked under Stevens tweeted that he "was the best person I have ever worked for."

"I learned more from him in three months than I have in my adult life," tweeted Hannah Draper, who is in the U.S. on leave from the embassy. "He loved Libya and Libyan people. He died doing what he believed in." ...

Three other Americans were killed in the U.S. Embassy attacks in Libya on Tuesday including Foreign Service Information Management Officer Sean Smith, who died of smoke inhalation after protestors set the embassy aflame. Smith was in Libya on a "brief, temporary assignment," Clinton said.

My understanding is that Sean Smith was a 10 year veteran of the State Department.
Our sympathies and condolences go out all the families, and loves ones, of the fallen.
3:22 PM PT: I would also like to take a moment to thank Satya1 for a comment she made in some other post earlier this afternoon, that expressed the need for us all to take a moment to pause and express sympathies to the family and loved ones, and appreciation for these fallen heros that spent their prematurely shortened lives serving our country. This comment motivated me to look up these articles on those that died yesterday.
4:31 PM PT: Thanks to Minerva for noting this correction to my listing of Steven's degrees. I incorrectly combined the National War College and the Hastings. College of Law.

Small edit is warranted I believe he had degrees from the Hastings College of Law and the National War College, not the Hastings College of War...

Toto, I've a feeling we're not in Kansas anymore

by Minerva on Wed Sep 12, 2012 at 04:00:13 PM PDT