The composite projection: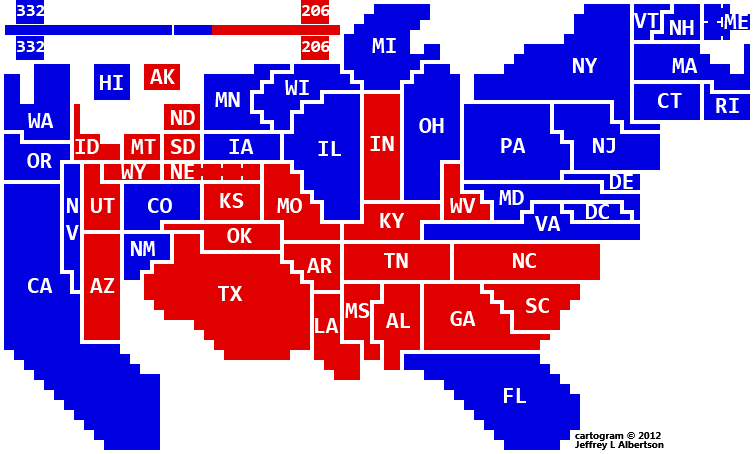 The maps out of which the composite was built are over the fold.
A morning edition of this overview is posted daily at the 2012 Electoral College Calculator blog.
Good evening!
As of press time, we had updates from three forecasters: Electoral-Vote.com, Election Projection, and Princeton Election Consortium.
We also have a change to the RCP "no toss-ups" map also, which I'll show you right here:
You can see that this is less a new map than a reversion to form. VA's life in the red column in the RCP no toss-ups forecast was brief.
To the maps!
Maps created using 2012 Electoral College Calculator technology.