CNN is reporting that two U.S. marines are dead, and four are wounded in a sustained attack on a U.S. military base in Afghanistan.
ABC News confirms this report in 2 Marines Killed in Attack in Southern Afghanistan

A U.S. official says an insurgent attack on a British air base in southern Afghanistan has killed two American Marines and wounded several troops.

The official says the attack at Camp Bastion in Afghanistan's Helmand province involved a range of insurgent weaponry, possibly including mortars, rockets or rocket-propelled grenades, as well as small arms fire. ...

Camp Bastion is a British air base and is adjacent to Camp Leatherneck, the main base for U.S. Marines in Helmand.

A number of aircraft at the base also were hit by insurgent fire, the official said.

That these marines were killed and injured by insurgents in the ongoing decades long war in Afghanistan, and not rioters in over dozen Middle Eastern countries where street violence has erupted does not make their deaths any less tragic for their families, loved ones, and country.
I've been told the decade long war in Afghanistan is now the longest war in American history, but I will have to check this for confirmation.
CNN has also reported that a contingent of U.S. Marines specially trained in anti-terrorism is headed to our embassy in Khartoum. All U.S. embassies through the world have been put on special alert as violence escalates throughout the Middle East. And, some attack has been made on what I believe to be the U.S. embassy or a diplomatic facility in Tunis. Earlier I heard that protests have occurred today in 12 countries.
Today is truly a sad day for America and the World.
Our sympathies and condolences for the families of those killed and injured in the service of our country.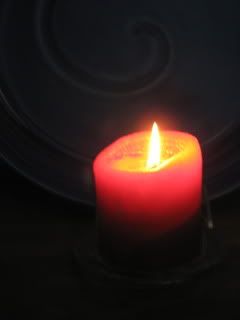 Yes, the Afghanistan is the longest war in U.S. History, at 10.9 years and counting.
The Iraq War was 8.7 years, and the American portion of the Vietnam War was 8.4 years, as was the Revolutionary War. The Civil War was 4 year, World War II 3.7
War Dates Duration Timeline
1. War in Afghanistan 2001/10 – present 10.9 years
(10 years, 11 months)
2. Iraq War 2003/03 – 2011/12[1][2][3][4][5][6][7] 8.7 years
(8 years, 9 months)
3. Vietnam War* 1964/08 – 1973/01 8.4 years
(8 years, 5 months)
4. American Revolutionary War 1775/04 – 1783/09 8.4 years
(8 years, 5 months)
5. American Civil War 1861/04 – 1865/04 4 years
6. World War II 1941/12 – 1945/08 3.7 years
(3 years, 8 months)
7. Korean War 1950/06 – 1953/07 3.1 years
(3 years 1 month)
8. War of 1812 1812/06 – 1814/12 2.5 years
(2 years, 6 months)
9. Mexican-American War 1846/05 – 1848/02 1.8 years
(1 year, 10 months)
10. World War I 1917/04 – 1918/11 1.6 years
(1 year, 7 months)
11. Spanish-American War 1898/05 – 1898/12 0.7 years
(8 months)
12. Persian Gulf War 1991/01 – 1991/02 0.1 years
(1.5 months)

4:03 PM PT: CNN's Erin Burnet reports that Prince Harold is stationed at this based and was not harmed. And, that effigies of President Obama were burned in protests today in Afghanistan.
Both the British and German industries were also attacked in Khartoum.
4:11 PM PT: Today is truly as sad day for America. Earlier today I reported that President Obama and Secretary of State Clinton honored the remains of the four Americans killed in Benghazi that were returned to our country today.
This afternoon I reported President Obama and Secretary of State Clinton Honor the Fallen Diplomats and Soldiers Here is a snipped from the introduction, including a video of our Presidents remarks.




CNN is broadcasting the somber ceremony at Joint Base Andrews, in Maryland, to honor the remains of the fallen American diplomats and solders killed at the U.S. Consulate in Benghazi, Libya. Starting with Nearer My God to Thee, Marines rendered a final salute in a hanger with full military honors and dignity. President Barack Obama, and Secretary of State Hillary Clinton offered words of comfort to the families and loved one of those killed in the storming of the U.S. Consulate.

"They didn't just embrace the American ideal, they lived it," said President Obama, as reported by CNN. President Obama "cited John 15:13 in the Bible: "Greater love hath no man than this, that a man lay down his life for his friends," to open the ceremony.


Obama said the four killed Americans laid down his life "in service to us all." ... "Their sacrifice will never be forgotten," Obama said. ... "Four Americans, four patriots. They loved this country. They chose to serve it, and served it well," Obama said. "They had a mission they believed in. They knew the danger, and they accepted it. They didn't simply embrace the American ideal, they lived it; they embodied it. The courage, the hope, and yes, the idealism - that fundamental American belief that we could leave this world a little better than before."