The cat is Mehitabel and the cockroach at the typewriter is Archy. This is another recovery effort, this time of a writer, because I'm pretty sure that this product of American modernism was much better known as late as the 1960s than he is now. The cockroach, the cat and a number of other creatures were created by Don Marquis (1878-1937) in his column, "The Sun Dial," in the New York Daily Sun in 1916; the illustration, when Marquis (Incidentally, it's MAR-kwiss, not mar-KEE) moved to the New York Tribune in 1922 -- the newspaper became the Herald Tribune in 1924.
A major h/t to Melanie in IA for this diary because it (and a couple of others) came to mind while I was commenting on her excellent diary on the American poet and humorist Ogden Nash.
And Now, A Word From Our Sponsor:
Top Comments recognizes the previous day's Top Mojo and strives to promote each day's outstanding comments through nominations made by Kossacks like you. Please send comments (before 9:30pm ET) by email to topcomments@gmail.com or by our KosMail message board. Just click on the Spinning Top™ to make a submission. Look for the Spinning Top™ to pop up in diaries posts around Daily Kos.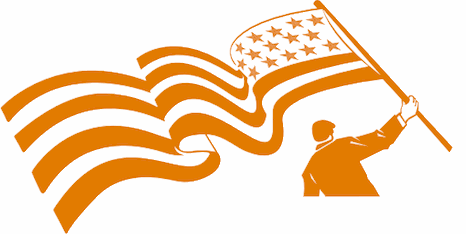 Make sure that you include the direct link to the comment (the URL), which is available by clicking on that comment's date/time. Please let us know your Daily Kos user name if you use email so we can credit you properly. If you send a writeup with the link, we can include that as well. The diarist poster reserves the right to edit all content.
Please come in. You're invited to make yourself at home! Join us beneath the doodle...
(Don Marquis at his typewriter, c 1916; he later complained he'd be remembered as "the creator of a goddam cockroach" - and so he has been, but fondly.)
Archy's first appearance in the newspaper, on March 29, 1916, was a grabber. I think I'm within the bounds of fair use considering the age of the document and the fact there's no copyright information on the originating page, so here it is:
One morning Don Marquis arrived in his office to find the following message on his typewriter, all in lower case. Archy, a cockroach reincarnated from a poet, had laboriously typed the message to Don by climbing upon the typewriter and jumping on the keys, one at a time. The message is all in lower case, because Archy could not operate the shift key.

The Coming of Archy:

expression is the need of my soul
i was once a vers libre bard
but i died and my soul went
into the body of a cockroach
it has given me a new outlook on life

i see things from the under side now
thank you for the apple peelings in the wastepaper basket
but your paste is getting so stale i can't eat it
there is a cat here i wish you would have
removed she nearly ate me the other night why don't she
catch rats that is what she is supposed to be for
there is a rat here she should get without delay

most of these rats here are just rats
but this rat is like me he has a human soul in him
he used to be a poet himself
night after night i have written poetry for you
on your typewriter
and this big brute of a rat who used to be a poet
comes out of his hole when it is done
and reads it and sniffs at it
he is jealous of my poetry
he used to make fun of it when we were both human
he was a punk poet himself
and after he has read it he sneers
and then he eats it

i wish you would have that cat kill that rat
or get a cat that is onto her job
and i will write you a series of poems
showing how things look
to a cockroach
that rats name is freddy
the next time freddy dies i hope he won't be a rat
but something smaller i hope i will be a rat
in the next transmigration and freddy a cockroach
i will teach him to sneer at my poetry then

don't you ever eat any sandwiches in your office
i havent had a crumb of bread
for i dont know how long
or a piece of ham or anything but apple parings
and paste leave a piece of paper in your machine
every night you can call me archy
Seductive, no? Transmigration (what we now call "reincarnation," and short for "the transmigration of souls"), modernist poetry and criticism, and " why don't she
catch rats that is what she is supposed to be for." Irresistible!
Thus, Marquis began a series that ran for long enough for him to produce three books containing the output that archy and Pete the Pup (he could use the shift key) produced every night after Marquis went home, and for four later compilations. AND for a musical (not staged but recorded, and then animated).
Lots of irrestibility. October 12, 1916
boss i just discovered what
my last name is i
pass it on to you i belong to the
family of the blattidae right o
said mehitabel the cat when I told her
about it they have
got you sided up right you blatt out
everything you hear
I gleaned the information from
a bulletin issued by the
united states department of
agriculture which you left on the
floor by your desk . . .
[it] tells a dozen ways of killing roaches boss
what business has the united states
government got
to sick a high salaried expert
onto a poor little roach
please leave me some
more cheerful literature
November 1 1917
well boss on these
rainy days I wish I as
web footed like a jersey mosquito no
one has yet invented
an umbrella for cockroaches i was
over across the street
to the barroom you used to
frequent before you reformed today
and it was raining outside i
pulled a piece of cheese
rind over my head to
protect me from the weather
and i started for the door as i
passed by one of the booths a man
who was sitting in it said to
his companion please call a
taxi for me where do you want to go
said his companion i am
bad again said the man i want to
go to someplace where they treat nervous diseases
at once you look all right
said his companion i may look all
right said he but I dont see
all right i just saw a piece
of cheese rind crawling along the
floor and as i passed by i
said to myself beware the demon rum
and June 21 1918
Archy tell me that he is busily engaged organizing an army of potato bugs to crawl into Germany and eat the new crop. All he wants is transportation assured him
On June 24, of course, Archy disavowed the scheme altogether
the potato bug is one of the
least intelligent of insects and
his moral character is
not above reproach i do
not wish to muckrake even
the lower animals but i
could tell you a lot about the
sort of life led by
potato bugs is entirely
untrustworthy i would be willing to
use him against germany if i
were not sure he would prove a traitor to the cause he
would immediately begin to eat
allied rations upon his arrival in france
that potato bug story was put
over on you by some
german
propagandist
I could go on for pages and pages and pages. The series ended December 23, 1922 after Marquis used it to discuss the war, politics, Washington, DC, and literature. Incidentally, Mehitabel the cat had been Cleopatra in a previous life.
[August 28, 1916] well i said i
suppose you lived in a palace you bet she
said and what lovely fish dinners we used to
have and licked her chops mehitabel would sell
her soul for a plate of fish any
say i told her I thought you were
going to say you were the favorite wife of
the emperor valerian
he was some cat nip eh mehitabel but
she did not get me
I'm pretty sure I'll return to Don Marquis at some point 1) because he's been called the heir to Mark Twain and 2) because I'm teaching US since 1865 in the spring and I'll be able to provide a LOT more context). I'm afraid humor in print became a lost art when Russell Baker retired from the
New York Times
in 1998. I hope I'm wrong, but I'm not confident in that hope.
And now for the top stuff!
TOP PHOTOS
September 13, 2012
Enjoy jotter's wonderful PictureQuilt™ below. Just click on the picture and it will magically take you to the comment that features that photo. Have fun, Kossacks!