Dear Daily Kos readers,
Yesterday, I had the opportunity to actually stand in front of a ShelterBox tent and promote it to Rotary members from Austin, San Antonio, San Marcos, Monterrey and other cities in Northern Mexico.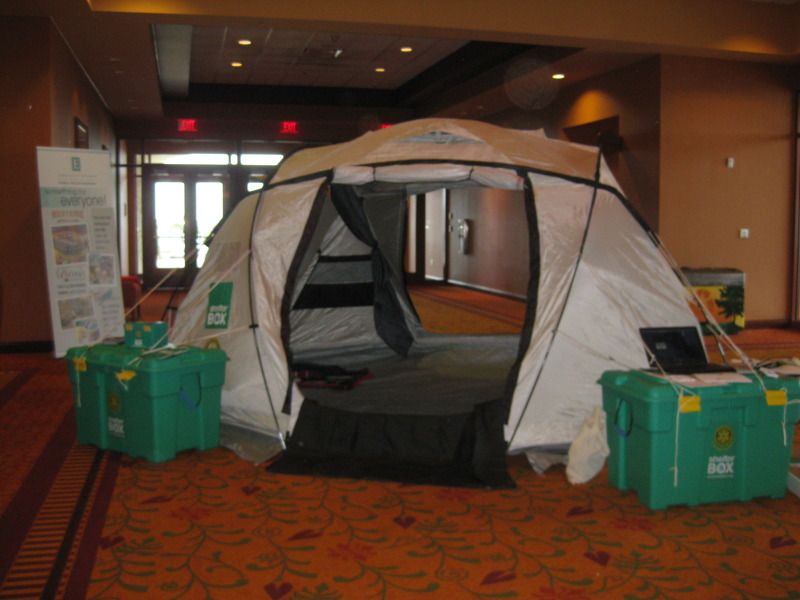 There was a Bi District meeting that included Rotary members from Texas and the Northern part of Mexico.
http://www.clubrunner.ca/...
My Spanish was "so so" given that I spent 34 years in Canada before moving back to Texas.
But given that I love ShelterBox and YOU kinda made me a "ShelterBox rock star".
I did my best to explain how ShelterBox works and why Rotarians should support it in two languages!
http://www.shelterboxusa.org/...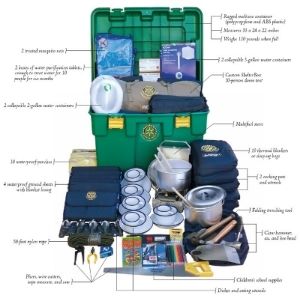 Walk with me as we step over the purty orange flower, ya'll.

So.....
I am sort of scared of driving big highways. The San Antonio to Austin corridor is very busy and full of traffic. My wonderful hubby drove me to the San Marcos Convention center and picked me up afterwards.
Thank you, Bill.
When I arrived my partner, Tim, a Rotarian from North Austin was setting up the tent. As immediately I started to help when I could spreading out the contents and putting out literature. I popped a dvd into my computer that ran some videos of ShelterBox efforts around the world.
Then the day proceeded. All day long various folks would wander over and peek into the tent. They were very pleased that someone could explain ShelterBox to them in Spanish.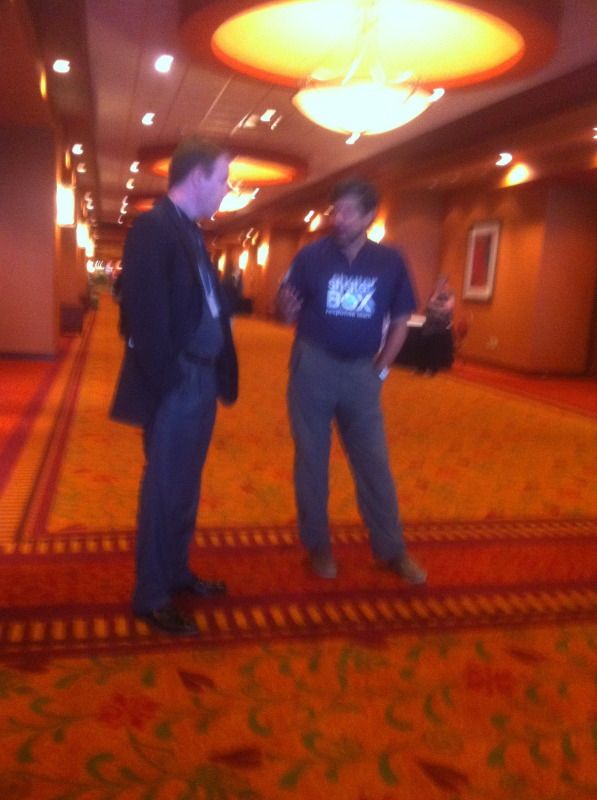 My Partner Tim did the same in English and also helped me with facts which he had in his head as he also was very involved with the ShelterBox Reponse Team training and selection. That part is not as connected to Rotary because the special requirements of a ShelterBox response team member are very high.
It was a great "non virtual" experience to talk and promote an NGO that has done so much good.
The Mexican Rotarians really loved it and one of them had a ShelterBox that were left over from a previous deployment, which they stored at a fire station and used it when a house burned to the ground.


"It saved lives!" they told me in English. I spoke often about the need to establish a Mexican affiliate in for ShelterBox.
So thanks to you, I have more and more connection to ShelterBox.
Funny ain't it when you go from virtual to real action.
When your "onine virtual interests" becomes a real commitment. But in many ways for many of us here at the Daily Kos that happens time and time again.
Please check out the website for the most recent news on ShelterBox
http://www.shelterboxusa.org/

8:13 AM PT: Update:
By the way, I use jotter's report on stats, to tell ShelterBox USA how many shares and tweets and recs. Thank you for helping me share the message about ShelterBox. Thank you for your continuing donations to help preposition disaster relief in advance of a disaster.
Thanks to all the ShelterBox volunteers and staff.