Good Morning Kossacks and Welcome to Morning Open Thread (MOT)
We're known as the MOTley Crew and you can find us here every morning at 6:30am Eastern. Feel free to volunteer to take a day - permanently or just once in awhile. With the Auto Publish feature you can set it and forget it. Sometimes the diarist du jour shows up much later: that's the beauty of Open Thread...it carries on without you! Volunteer in the comment threads.
Click on the MOT - Morning Open Thread ♥ if you'd like us to show up in your stream!
In The News:
Obama: 'If You Want To Be President, You Have To Work For Everyone'
President Obama accused Mitt Romney of "writing off" large portions of America in an appearance on "Late Show with David Letterman" taped Tuesday.

"One of the things I learned as president is you represent the entire country," Obama told Letterman on Tuesday, according to pool reports. "If you want to be president, you have to work for everyone."

The president suggested Romney lacked a basic understanding of the average American's value set.

"There are not a lot of people out there who think they're victims," he said. "There are not a lot of people who think they're entitled to something."
~OO~
Romney Apologizes To Nation's 150 Million 'Starving, Filthy Beggars'
Seeking to limit the fallout from a videotaped speech in which he asserts 47 percent of Americans "pay no taxes" and do not take "personal responsibility and care for their lives," Mitt Romney hastily called a press conference today to apologize personally to the "150 million starving, filthy beggars [he] might have offended."

Saying that he deeply regretted his choice of words at a private $50,000-a-plate fundraising function in May—during which he argued "[his] job is not to worry" about the lower-earning half of the nation's populace—Romney personally appealed to the country's "dirt-caked garbage pickers and toothless street urchins" for forgiveness.

"First and foremost, I would like to offer a heartfelt apology to all the whores, junkies, bums, and grime-covered derelicts out there who make up nearly half our nation," a visibly contrite and solemn Romney said outside a campaign stop at a local high school.

"In the coming weeks, I look forward to meeting real Americans in their squalid, roach-infested hellholes in every corner of this country. I promise to stand up for every one of you, even the 47 percent of you huddled together for warmth, fighting your own family members for moldy crusts of bread as you wallow in your own excrement."

Added Romney, "And I look forward to serving you as your next president.
Did Secret Recording Of Romney Fundraiser Break Florida Wiretap Law?
~OO~
After Seven Days, Chicago Teachers Vote To Suspend Strike
Chicago teachers voted to suspend a strike that had gone into its seventh day today.

The Chicago Sun Times reports that means that 350,000 students in the nation's third largest school district will return to classrooms this week.
Teachers' Expectations Can Influence How Students Perform
~OO~
Quick Links:
Major League Baseball Player Puts Gay Slur On Eye Black
Pennsylvania Supreme Court Puts Voter ID Law In Jeopardy
30 Seconds After Denying Court Is Politicized, Scalia Says Democrats Do 'Not Stick To The Text' Of The Constitution

Commence jibbering and jabbering!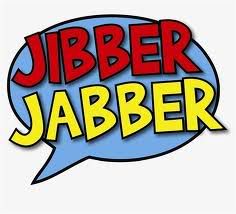 Oh, and Happy Hump Day from Daisy and Lilly!