The 20 Billion Dollar Bet and Radioactive Sludge
Dear Swing State Voter,
Sorry to have to write you with this news, but there is just no way around it.
Conservative and Tea Party Republicans are betting 20 billion dollars, perhaps more (no one knows how much, but they have vowed to spend whatever it takes - they are THAT desperate), that they will flood the airways that you'll be so frustrated, aggravated and exhausted by election day that you'll vote a they want you to (or pass on voting altogether). They're going to take over your TV and all your favorite stations with an avalanche of lies and smears to try to prevent you from voting for the only viable candidate in this year's presidential election. You will notice they have NOTHING good to say about their 'champion.' That's because even they are crystal clear on the fact that there is nothing good TO say about him. They have NOTHING to say about ideas. They have no suggestions, they have no solutions, they couldn't care less about solutions. They don't WANT government to provide solutions. All they care about is that you do not vote for President Obama no matter what.
But First, A Word From Our Sponsor:
Top Comments recognizes the previous day's Top Mojo and strives to promote each day's outstanding comments through nominations made by Kossacks like you. Please send comments (before 9:30pm ET) by email to topcomments@gmail.com or by our KosMail message board. Just click on the Spinning Top to make a submission. Look for the Spinning Top to pop up in diaries around Daily Kos.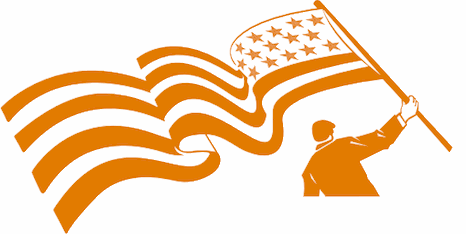 Make sure that you include the direct link to the comment (the URL), which is available by clicking on that comment's date/time. Please let us know your Daily Kos user name if you use email so we can credit you properly. If you send a writeup with the link, we can include that as well. The diarist reserves the right to edit all content.
Please come in. You're invited to make yourself at home! Join us beneath the kos-doodle...
Here is how one of their operatives, Rick Wilson, described what awaits us:



... here's what going to happen: we're going to nuke Barack Obama into radioactive sludge in the swing states with 3000-4000 points of TV in September," Wilson said. "Crossroads and Restore (two Republican SuperPACs) will do the same.
(I have found this quotation in a number of places, I actually copied it from
here
.)
Who has to experience this sludge? This vile flood of 'radioactivity?' You do. Do you think they'll apologize for doing this to you? Not a chance. They don't care about you any more than Mitt Romney does. They never will. You are not important to them. POWER is. We are just bugs to be crushed under foot in their path to power.
We Democrats would spare you this, if we could. We would inoculate you against their hatreds and their spew ..., but it just isn't within our power. Conservatives on the Supreme Court have ruled that wealthy corporations and individuals can spend any amount of money they wishin order to hijack the airwaves in this fashion, without even disclosing where the money is coming from. Individuals (That means you and I. As if we had $2,500 we COULD spend on multiple candidates!) are limited to a maximum of $2,500 to any candidate, yet the wealthy can spend unfathomable amounts to ruin television experience for you for two months of your life.
Note: Though these ads target Obama, they target YOU more. Obama will not have to sit through dozens of hours of deceitful political ads, you will. They're betting on your inability to withstand their planned onslaught, and they fully expect it to be successful. They are smugly confident in their ability to 'defeat' you, to beat you down, to exhaust and frustrate you, so that either you decide to not vote, out of disgust with the 'political process,' or that you won't have the energy to fact-check their spew, and vote for their candidate, instead.
They have done similar things in previous elections of course. They do it because they have succeeded in the past, and they expect to succeed this time. They do it because voters, by reacting as they intend them to, REINFORCE the practice of hijacking the airwaves as a legitimate tactic in political campaigns. Even though it has nothing to do with responsibly governing our people.
Is there nothing that can be done? Absolutely something can be done! It is within your power to defeat this despicable strategy.
First, resolve to vote against their unethical and abusive practices. Support ALL Democratic candidates, and they will help President Obama overturn Citizens United, the Supreme Court ruling that allows the spending of obscene fortunes to buy elections and to dominate and abuse the electorate for political gain.

Second, make provisions to avoid the major networks for most of the evenings between now and the elections. Get your news through the print media, get your news online. Rent DVD's. Watch alternate TV (Hulu, Netflix, options like those). Help your friends who express frustration about the tidal waves of spew and hatred these people are going to throw at them. Help them understand WHY it is happening, help them find alternate ways to spend their time in productive ways between now and the campaign. Listen to music. Go to movies. Have quiet time with the family.
There are dozens of ways to keep yourself from being infected by their structured campaign of aggravation and frustration. Never forget that this type of campaign is NO ACCIDENT. They intentionally do it, and they INTEND to exhaust and frustrate you, to make their own hatred contagious. Don't let them succeed. MAKE them face the reality of their lousy candidate. Make them face the bankruptcy of their political ideas. Tell them in no uncertain terms that the days of politicians with no solutions are over. Tell them the days of purely obstructive politics are over. Tell them their days of victimizing you through your television sets are over! They may become part of the solution or come face to face with their own ever-growing irrelevance. The power is in YOUR hands. For all our sakes, please use it!
On to tonight's comments! (Once again graciously compiled and formatted by brillig, who wrote last night's wonderful TC diary!)
---
Brillig's ObDisclaimer:
The decision to publish each nomination lies with the evening's Diarist and/or Comment Formatter. My evenings at the helm, I try reeeeallllyy hard to publish everything
without
regard to content. I really do, even when I disagree personally with any given nomination. "TopCommentness" lies in the eyes of the nominator and of you, the reader - I leave the decision to you. I do
not
publish self-nominations (ie your own comments) and if I ruled the world, we'd all build community, supporting and uplifting instead of tearing our fellow Kossacks down.
From Land of Enchantment:

Clem Yeobright quotes a nifty link for our reading enjoyment.
From Gentle Giant:

I offer for top comments yojimbo's simple statement of contrast between republican candidates past and present in Meteor Blades' diary Romney Inarticulate in Secret Video...
From Omir the Storyteller:

Top comment by xxdr zombiexx
From Steveningen:

In The Troubadour's diary Peggy Noonan: "Time for an Intervention", ksh01 made this excellent observation.

Deano963 riffs on poetic justice and irony in Kos' diary Romney campaign knows it has screwed the pooch.
From BeninSC:


HAD to pick this one from abarefootboy, because of how it captures Romney.

I liked this comment by live1 because it focuses on the deeper, lasting value of the Romney video: opening the door to the broader debate. So valuable!

This comment by cactusgal will probably be out of recommendability, but I couldn't resist nominating it all the same! I'm sure you'll see why!
---
Top Mojo for yesterday, September 18th, first comments and tip jars excluded. Thank you
mik
for the mojo magic!
1) Former President Jimmy Carter by Linda S — 283
2) The Biggest Problem with the Mitt Campaign by noweasels — 223
3) After we resolve this, can we tackle by voracious — 200
4) Or how about by Donkey Underpants — 176
5) Nice job, Obama campaign by hopesprings — 169
6) Pitch perfect by primrose — 166
7) This game is SIMPLE! by earicicle — 161
8) Grandchildren everywhere can only imagine ... by JBL55 — 155
9) It's so nice to have a campaign by briefer — 138
10) Noonan needs the intervention by ksh01 — 134
11) Ever see The Flintstones!?! by citizenx — 127
12) Ayn Rand liked to tell the same story ... by Demi Moaned — 114
13) Have had the honor to meet Carter by mali muso — 110
14) Translation: by MA Mom — 109
15) Welcome back ma'am. Here's your giant gavel. by SantaFeMarie — 109
16) sure sign by defndr — 108
17) Thanks for coming out of hibernation by Denise Oliver Velez — 108
18) And I agree that this part of the tape is even by elwior — 108
19) The suicide nets.... by sagesource — 98
20) He was pretty frazzled last night... by sawgrass727 — 96
21) The other thing about the question... by scronk — 95
22) Well, he saw something that offended him: by 4CasandChlo — 94
23) Romoney just longs for the good old days by elwior — 94
24) Great speech by Betty Pinson — 93
25) This guy isn't just unsafe by Artryst — 91
26) Mitt Rmoney... by RichM — 88
27) Simple by Dallasdoc — 88
28) Yes. Thank you! I logged in just to rec. by ForestLake — 88
29) Romney Responds by JekyllnHyde — 87
30) I Agree 100% With Markos by JekyllnHyde — 84
---
Top Pictures for yesterday, September 18th. Click any image to be taken to the full comment. Thank you
jotter
for the image magic!