The composite projection: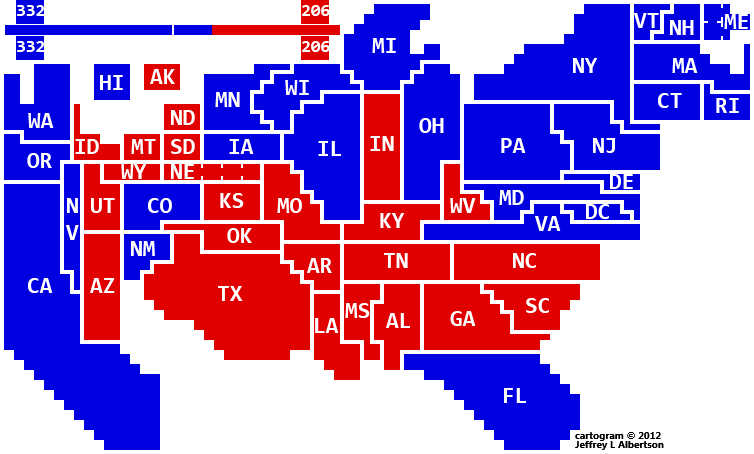 The maps out of which the composite was built are over the fold.
A morning edition of this overview is posted daily at the 2012 Electoral College Calculator blog.
Good evening! We've had a great deal of activity from our forecasters overnight and today, with new maps from Electoral-Vote.com, Election Projection, FiveThirtyEight, Princeton Election Consortium, and Real Clear Politics. So, let's go...directly...
To the maps!
Maps created using 2012 Electoral College Calculator technology.