A grand experiment towards developing a Randian Utopia is in the works on the Caribbean coast of Honduras. One of the poorest and most corrupt countries anywhere, Honduras is hoping to turn that all around by signing an agreement with US developers the MKG Group. They have committed $15 million to begin the initial phase of construction on the first of three cities that will have no taxes on income, capital gains or sales. They plan on breaking ground within six months.
But First, A Word From Our Sponsor:
Top Comments recognizes the previous day's Top Mojo and strives to promote each day's outstanding comments through nominations made by Kossacks like you. Please send comments (before 9:30pm ET) by email to topcomments@gmail.com or by our KosMail message board. Just click on the Spinning Top™ to make a submission. Look for the Spinning Top™ to pop up in diaries posts around Daily Kos.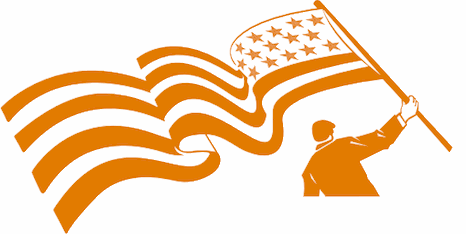 Make sure that you include the direct link to the comment (the URL), which is available by clicking on that comment's date/time. Please let us know your Daily Kos user name if you use email so we can credit you properly. If you send a writeup with the link, we can include that as well. The diarist poster reserves the right to edit all content.
Please come in. You're invited to make yourself at home! Join us beneath the doodle...
The cheerleaders of this capitalist wet dream are of course touting this as an altruistic plan that will turn around a country beset by drug-related crime, failing infrastructure and a politically unstable government by providing up to 200,000 new jobs to the economy. It is argued that this model will become a "beacon of job creation and investment, by combining secure property rights with minimal government interference". It to to become the new Hong Kong.

Once we provide a sound legal system within which to do business, the whole job creation machine – the miracle of capitalism – will get going," Michael Strong, CEO of the MKG Group, which will build the city and set its laws, told FoxNews.com.
The three cities will provide their own laws and judicial system and police forces, independent of the Honduran government. These self-governing cities will act with near autonomy. They will be free to sign international trade agreements and work with investors with no government oversight other than their own crafted guidelines. Even their immigration policy will be independent of Honduran law. Immigration will be open to those "with a minimum threshold of skills or capital."
From an article on the Huffington Post:
"The future will remember this day as that day that Honduras began developing," said Michael Strong, CEO of the MKG Group. "We believe this will be one of the most important transformations in the world, through which Honduras will end poverty by creating thousands of jobs."
However not everyone is quite on board, as you might imagine. Take three guesses who might be getting the
short end of the stick
. And the first two don't count.
The project is opposed by civic groups as well as the indigenous Garifuna people, who say they don't want their land near Puerto Castilla on the Caribbean coast to be used for the project. Living along Central America's Caribbean coast, the Garifuna are descendants of the Amazon's Arawak Indians, the Caribbean's Caribes and escaped West African slaves.

"These territories are the Garifuna people's and can't be handed over to foreign capital in an action that is pure colonialism like that lived in Honduras during the time that our land became a banana enclave," said Miriam Miranda, president of the Fraternal Black Organization of Honduras.

Oscar Cruz, a former constitutional prosecutor, filed a motion with the Supreme Court last year characterizing the project as unconstitutional and "a catastrophe for Honduras."
Sound familiar? Of course Michael Strong is poo-pooing this notion. In a quote given to Fox News he scolds "The media reports are full of inaccuracies. We're not even remotely close to [the Garifuna]. We're literally hundreds of miles away." Uh huh, sure you are Mr. Strong. CEO's are known to be some of the most honest people on this planet and would never, ever try to mislead anyone for their own gain.
Of course Honduras is placing some demands on the investors in the interest of catching some droplets of the trickle-down largesse. The cities will be required to employ a minimum of jobs created to native Hondurans. No mention of how many people would be employed and in what type of jobs. Something tells me there won't be many Hondurans sitting at board meetings.
In fact, I can't shake the vision from my head of these cities becoming just three very large gated communities full of McMansions with native Hondurans working the beautifully landscaped grounds and keeping the swimming pools nice and tidy. The businesses will all take on the look of a wealthy, white enclave with boutiques and bistros, all scrubbed and cleaned in the middle of the night by those brown Hondurans lucky enough to get a custodial position without the burden of minimum pay requirements. Maybe they can even get paid in scrip.
Perhaps this is all for the best, although not necessarily for Honduras. We have all witnessed this grand scheme unfold in our country with the rise of Ronald Reagan right through to the predictable calamity of 2008. Maybe now those people who are still jumping up and down, demanding that our government cease imposing fair regulations and allow for unfettered gambling by our financial institutions will see greener pastures in Honduras and begin a mass exodus to that land of opportunity. I know they think we can't survive without them but I firmly believe we will muddle through somehow. Hell, maybe during President Obama's second term he can create a government assistance program to help those rascals relocate. That would be worth a few of my tax dollars.
Now on to the Tops!
TOP COMMENTS
September 23, 2012
Thanks to tonight's Top Comments contributors! Let us hear from YOU
when you find that proficient comment.
From Puddytat:
I'm sending in an entire thread from Rolandz wonderfully insigntful diary on the perspective of Romneys 47 percent video. Gooserock starts it off here providing even more insight and Laborguy brings it in for a landing. Don't miss it.

Found in Rolandz's diary The TRUE stars of the Romney 47 video: the waiters and waitresses.
From Wee Mama:
Wee Mama had only one word for this comment by Dan E in Blue Hampshire...Amazing.

Found in Mark Sumner's Abbreviated Pundit Round-up: The old man at sea edition.
From your diarist, Steveningen:
I found two great comments in ThatPoshGirl's excellent diary Romney to teacher "I didn't ask you a question".

Sparkysgal gives us this sparkling piece of homespun wisdom and honed directly in on the real Mitt Romney.

Please do take a moment to read this comment by zeroooo. It contains a very astute and critical observation about Romney's qualifications to be Commander in Chief.
TOP PHOTOS
September 22, 2012
Enjoy jotter's wonderful PictureQuilt™ below. Just click on the picture and it will magically take you to the comment that features that photo. Have fun, Kossacks!