Vivette Applewhite, lead plaintiff in Advancement Project's lawsuit challenging Pennsylvania's voter ID law
The fight for our right to vote
, Commentary by Black Kos Editor Denise Oliver Velez
Thanks to the Advancement Project, Vivette Applewhite, and hopefully many more citizens will not be robbed of the most fundamental right we have in the United States.
The Right to Vote.
They, along with other groups have been leading the battle in PA, and on other fronts.
Advancement Project is a multi-racial civil rights organization. Founded by a team of veteran civil rights lawyers in 1999, Advancement Project was created to develop and inspire community-based solutions based on the same high quality legal analysis and public education campaigns that produced the landmark civil rights victories of earlier eras. From Advancement Project's inception, we have worked "on-the-ground," helping organized communities of color dismantle and reform the unjust and inequitable policies that undermine the promise of democracy. Simultaneously, we have aggressively sought and seized opportunities to promote this approach to racial justice.
Our mission is:
"To develop, encourage, and widely disseminate innovative ideas, and pioneer models that inspire and mobilize a broad national racial justice movement to achieve universal opportunity and a just democracy!"
Please check out their website, show some support and pass the information on.
September 25 is National Voter Registration Day.
In 2008, 6 million Americans didn't vote because they missed a registration deadline or didn't know how to register. In 2012, we want to make sure no one is left out.
On September 25, 2012, volunteers, celebrities, and organizations from all over the country will "hit the streets" for National Voter Registration Day. This single day of coordinated field, technology and media efforts will create pervasive awareness of voter registration opportunities--allowing us to reach tens of thousands of voters or more who we could not reach otherwise.
They are trying to stop black folks from voting. Check out
Color Of Change
.
This year, more than any other, we're seeing unprecedented coordinated attacks on the voting rights of millions of Black folks across the country.

The right to vote is one of our most basic rights. We have a responsibility to hold our representatives accountable and the work of a true democracy starts right there in the voting booth on Election Day.

Take the pledge and we'll keep you informed about important voting dates, deadlines and issues related to the 2012 election.

Join us by signing the pledge today!
They are trying to stop Latinos from voting. Read this. Pass it on.
Coordinated Effort to Disenfranchise Latinos Now Underway
, read
the report
.
They are trying to stop Native Americans from voting.
Check out Native Vote.

Native Vote Action Week is September 24-28th. Native Vote will host over 135 events and reach over 35,000 people throughout Indian Country, encouraging civic engagement, working together to turn out the largest Native Vote ever this year. Tribal communities and organizations serving Indian Country will conduct voter registration drives, events, rallies and more to inspire the Native Vote and expand Native Voter access to the tools of democracy.
They are trying to stop Asian Americans from voting.
Check out
18 Million Rising
There are approximately 18 million Asians and Pacific Islanders in the United States, representing nearly 6% of the total population and growing faster than any other racial group (!) Despite that, Asian Americans remain one of the most politically under–organized, under–engaged, and under–represented constituencies: only 55% of Asian American citizens of voting age are registered to vote -- the lowest rate of all races.
They are trying to stop older folks from voting, and women from voting...
and young people too.
See Rock the Vote
Our work never stops. We are constantly registering young voters, and we need your help.

We have a new voter registration tool that you can add to your website, blog, Facebook page, or MySpace profile. In less than five minutes, you can start registering your members, volunteers, readers, viewers, listeners, activists, students, friends . . . whoever is in your community.
I'm listing all of these organizations, and there are many more, nationally and locally who realize that we can't just sit on our assets thinkin' "We got this".
Yes. Republicans are scared of a future with us in it, meaning with us having power.
They will use every dirty trick in the book to stop us. Voter suppression, intimidation, disinformation, manipulative divide and conquer campaigns - every Rovian trick in the book is in play.
So please tell us what you are doing to fight -and please list links to groups you are aware of who are part of this battle.
We can win it, but only if you are in it.

~~~~~~~~~~~~~~~~~~~~~~~~~~~~~~~~~~~~~~~~~~~~~~~~~~~
News by dopper0189, Black Kos Managing Editor
~~~~~~~~~~~~~~~~~~~~~~~~~~~~~~~~~~~~~~~~~~~~~~~~~~~


~~~~~~~~~~~~~~~~~~~~~~~~~~~~~~~~~~~~~~~~~~~~~~~~~~~
Author Joan Walsh on her book and the notion that minorities get handouts while whites work hard. The Root: How White Ideals Color US Race Relations.
~~~~~~~~~~~~~~~~~~~~~~~~~~~~~~~~~~~~~~~~~~~~~~~~~~~
In her new book, What's the Matter With White People?: Why We Long For a Golden Age That Never Was, Joan Walsh, editor-at-large for Salon.com and an MSNBC political analyst, tells the story of the white working class in 20th- and 21st-century America. Using her personal journey growing up in a blue-collar, Irish Catholic family, Walsh offers a window into the hopes, fears, racial anxieties and political leanings of a group who have become in some ways all but invisible in a post-All in the Family era.
Walsh also uses the election of the nation's first African-American president -- and subsequent backlash from the far-right -- as an opportunity to explore racial politics, given that mainstream American identity is largely defined vis-a-vis whiteness. As the browning of America continues, the Republican Party's platform is increasingly invested in using race to divide and conquer. Walsh explores the dog-whistle politics -- particularly around the issue of welfare -- that have been central to America's political discourse since the implementation of Nixon's Southern strategy (pdf) and the rise of the Reagan-Democrats: namely, disgruntled white working-class voters who are socially conservative and have been encouraged, often unknowingly, to resent the black, the brown and the poor.
Her book examines the fallacy that minorities have benefited from affirmative action at the expense of whites and explains why many poor and middle-class white Americans vote Republican, even against their own economic interests. By taking a historic overview, she charts the path of European immigrants and their descendants who, for generations, have enjoyed the benefits of the Great Society social welfare programs. They have also benefited from the post-war G.I. Bill, expansion of public universities, mortgage-lending guarantees and strong union jobs that offered middle-class incomes for many white Americans. Walsh challenges the idea that the white middle class achieved its moorings through hard work without federal assistance.
She claims some whites believe in a "golden age that never was" and that the idyllic Norman Rockwell-esque picket fence is something they earned, without help, and that they reject the idea they received something that African Americans and Latinos didn't get. But that notion ignores the dark, tortured history of racial segregation and legalized discrimination that continues to plague America's sociopolitical consciousness. As a result, Walsh explains, the GOP -- capitalizing on latent racial animus -- fuels the belief that government only helps "slackers, moochers and welfare queens," and deliberately defines those people as black in order to win white votes. As such, polls show that poor whites, who make up the majority of welfare recipients -- and could benefit from programs like Obamacare -- see government programs as more likely to help minorities.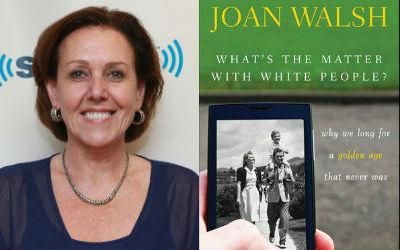 Taylor Hill/Getty Images; Wiley


~~~~~~~~~~~~~~~~~~~~~~~~~~~~~~~~~~~~~~~~~~~~~~~~~~~
California Democratic congresswoman Maxine Waters will not be charged with ethics violations. The Grio: Maxine Waters will not be charged with ethics violations.
~~~~~~~~~~~~~~~~~~~~~~~~~~~~~~~~~~~~~~~~~~~~~~~~~~
At a meeting Friday, House Ethics Committee members said they found no violations in their investigation of allegations she steered a $12 million federal bailout to a bank where her husband owns stock. Waters is a senior Democrat on the Financial Services Committee.
The committee, however, said Waters' chief of staff, Mikael Moore, did take actions in Congress in an attempt to help the bank and violated standards of conduct. Moore likely will receive a letter admonishing him for his conduct. but will not face more severe punishment, such as a reprimand, by the full House.
Virginia Republican Rep. Bob Goodlatte, who is acting chairman of the panel, announced the tentative findings at a hearing but noted the committee has not issued a final report.
Goodlatte said the committee was convinced that when Waters asked for a meeting at the Treasury Department to discuss financial help for minority banks, she believed she did so on behalf of all minority banks — not just OneUnited, where her husband owns stock. Goodlatte said the committee agreed with Waters' assertion.



~~~~~~~~~~~~~~~~~~~~~~~~~~~~~~~~~~~~~~~~~~~~~~~~~~~
On the heels of her widely praised speech at the Democratic National Convention, first lady Michelle Obama delivered another high-profile address, this time at the Congressional Black Caucus Foundation's annual Phoenix Awards gala in Washington, D.C. The Root: Mrs. Obama: Fight 'of Our Era' at the Polls.
~~~~~~~~~~~~~~~~~~~~~~~~~~~~~~~~~~~~~~~~~~~~~~~~~~~
The first lady was warmly embraced by the Phoenix Awards audience, just like she was by the supportive crowd at the Democratic National Convention, but that is where similarities between the two speeches end. Her speech before the Congressional Black Caucus Foundation audience was one of the most overtly political of her tenure as first lady, drawing comparisons between the civil rights battles of the 20th century and what's at stake in the 2012 presidential election.
Though she's no stranger to the campaign trail, the first lady's speeches have tended to focus on policy and her husband's accomplishments, without wading too deeply into controversial political terrain. Her Democratic Convention speech was hailed for its subtlety, drawing contrasts to her husband's opponent, while never mentioning him by name, and making references to reproductive rights, while never mentioning abortion. But there was little subtlety about her Phoenix Awards speech. Mrs. Obama's message was explicit: We are in the political and civil rights battle of our time, and we all have to roll up our sleeves and fight.
Opening her remarks by recalling some of the racist obstacles various members of the Congressional Black Caucus had to overcome to succeed (including Rep. Barbara Lee's near-death because a white hospital delayed treatment for her mother during childbirth) the first lady concluded that the sociopolitical battles of today may be different from past civil rights battles, but are no less important. This sentiment will likely draw criticism from the political right, for whom racism and discrimination in the age of the first black president has been characterized as a myth perpetuated by the progressive left.



~~~~~~~~~~~~~~~~~~~~~~~~~~~~~~~~~~~~~~~~~~~~~~~~~~~

~~~~~~~~~~~~~~~~~~~~~~~~~~~~~~~~~~~~~~~~~~~~~~~~~~~
Barriers continue to be broken in the publishing industry thanks to Keija Minor, recently announced as the new editor-in-chief of Brides magazine, owned by Condé Nast Publications. Black Voices: Conde Nast Hires First Black Editor-in-Chief.
~~~~~~~~~~~~~~~~~~~~~~~~~~~~~~~~~~~~~~~~~~~~~~~~~~~
CNP, the privately owned company that produces 18 magazines including Vogue, Glamour, Vanity Fair and GQ, has been in existence since 1909. That's 103 years that no black editor has ever been named to the top of an editorial masthead at the company--until now. Yikes!
Minor fills the top spot at Brides that was left vacant after the announcement earlier this month that Anne Fulenwider would be leaving the title to become the new editor-in-chief of Marie Claire.




Keija Minor in 2007 (Steve Mack/Getty Images)


~~~~~~~~~~~~~~~~~~~~~~~~~~~~~~~~~~~~~~~~~~~~~~~~~~~

~~~~~~~~~~~~~~~~~~~~~~~~~~~~~~~~~~~~~~~~~~~~~~~~~~~
President Barack Obama on Thursday signed a bill that will send a statue of legendary abolitionist leader Frederick Douglas to the visitors center at Emancipation Hall. TheGrio: Obama signs bill sending bust of Frederick Douglass to Capitol's Emancipation Hall.
~~~~~~~~~~~~~~~~~~~~~~~~~~~~~~~~~~~~~~~~~~~~~~~~~~~
White House spokesman Kevin Lewis issued a statement Thursday, saying "Frederick Douglass, once a slave, rose up to become one of our nation's great reformers in his fight for equality and an advisor to President Lincoln. His life is a testament to the American spirit and an inspiration to so many. His statue at the Capitol, representing the District of Columbia, will add to the long legacy of dynamic African Americans who have displayed extraordinary leadership throughout history."
The White House later released the following statement from the president:
On September 22, 1862, President Abraham Lincoln issued the preliminary Emancipation Proclamation, boldly declaring that on New Year's Day, 1863, all people held as slaves in areas "in rebellion against the United States shall be then, thenceforward, and forever free." One hundred and fifty years after that historic event, we recognize an important milestone in the American story and reflect on the progress we have made toward realizing our Nation's founding promise of liberty and justice for all.

Though it would take decades of struggle before African Americans were granted equal treatment and protection under the law, the Emancipation Proclamation marked a courageous step forward in fulfilling that essential task. It affirmed that the Civil War was a war fought not only for the preservation of our union, but for freedom itself. And by opening the Union Army and Navy to African American men, the Proclamation gave new strength to liberty's cause.

The Emancipation Proclamation stands among the documents of human freedom. As we commemorate this 150th anniversary, let us rededicate ourselves to the timeless principles it championed and celebrate the millions of Americans who have fought for liberty and equality in the generations since.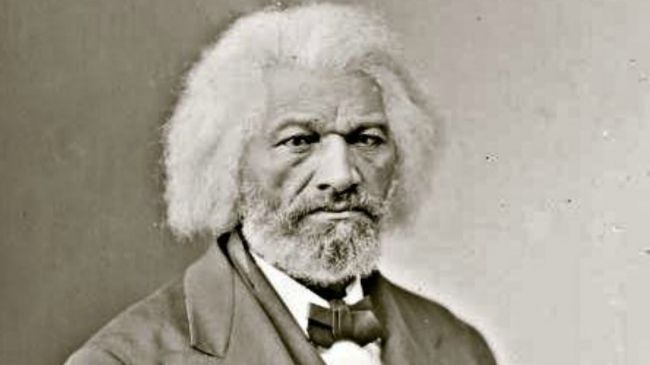 Frederick Douglass (file photo)
~~~~~~~~~~~~~~~~~~~~~~~~~~~~~~~~~~~~~~~~~~~~~~~~~~~

~~~~~~~~~~~~~~~~~~~~~~~~~~~~~~~~~~~~~~~~~~~~~~~~~~~
Why one in five blacks in Kentucky can't cast a ballot. ColorLines: Voting's Outcasts.
~~~~~~~~~~~~~~~~~~~~~~~~~~~~~~~~~~~~~~~~~~~~~~~~~~
One out of every 13 African Americans are already disenfranchised, and it's not because of voter ID laws, voter purges, or cut-offs to early voting, but because they're caught up in the criminal justice system. According to a new study released this summer by The Sentencing Project, in 2010, 5.85 million otherwise eligible voters were disenfranchised because they're current or former felons. Of these, a full 75 percent were already out on parole, probation, or had already completed their complete sentence. Nationwide, nearly eight percent of African Americans have lost their right to vote, compared to nearly two percent for non-African Americans—illustrating the lasting effects of a racially biased criminal justice system.
Kentucky is one state that makes it nearly impossible for former felons to vote, and a grassroots group there has been challenging this form of disenfranchisement. If the numbers nationwide are dismal, it's even worse in Kentucky, where nearly a quarter million people have lost their right to cast a ballot.
Meet Meta Mendel-Reyes. She's on the Steering Committee of Kentuckians for the Commonwealth, a statewide, grassroots social justice organization that seeks to restore the right of former felons to vote. She explains that former felons who have already served their time are subjected to an onerous process to attempt to get their voting rights restored—but even that process doesn't guarantee they'll be able to cast a ballot.




Kentucky primary election. Creative Commons/ Circulating


~~~~~~~~~~~~~~~~~~~~~~~~~~~~~~~~~~~~~~~~~~~~~~~~~~~~~~~~~~
Voices and Soul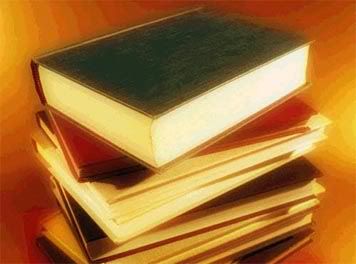 by Justice Putnam
Black Kos Poetry Editor
Frances Ellen Watkins Harper, though born a free woman in the time of slavery, was nonetheless, a fierce advocate for abolition and equal rights. She was part of the Free Produce Movement, a boycott of goods made with slave labor. "Free" meant, "not enlsaved" and "Produce" was any good or crop made or harvested by human effort. Some have argued how effective the movement was; given that slavery existed for almost a century from the movement's inception. But whether a boycott is against "Blood Diamonds", or "Sweat Shop Fabric", an individual stand, indeed, carries great power. It brings about irrevocable change; like waves wearing away rock along the coast line. When asked by the landed gentry of the times, why she would boycott goods made by her "people", she insisted that what she owned was Free; that it was manufactured by men and women of their own Free Will, who were paid an honest wage for an honest day's work. She insisted that what she owned was not extracted by the whip and the lash, by the tearing apart of families, flesh and the Soul. She insisted that what she owned was truly from:
Free Labor

I wear an easy garment,
O'er it no toiling slave
Wept tears of hopeless anguish,
In his passage to the grave.

And from its ample folds
Shall rise no cry to God,
Upon its warp and woof shall be
No stain of tears and blood.

Oh, lightly shall it press my form,
Unladen with a sigh,
I shall not 'mid its rustling hear,
Some sad despairing cry.

This fabric is too light to bear
The weight of bondsmen's tears,
I shall not in its texture trace
The agony of years.

Too light to bear a smother'd sigh,
From some lorn woman's heart,
Whose only wreath of household love
Is rudely torn apart.

Then lightly shall it press my form,
Unburden'd by a sigh;
And from its seams and folds shall rise,
No voice to pierce the sky,

And witness at the throne of God,
In language deep and strong,
That I have nerv'd Oppression's hand,
For deeds of guilt and wrong.
~~~~~~~~~~~~~~~~~~~~~~~~~~~~~~~~~~~~~~~~~~~~~~~~~~~~~~~~~~
Welcome to the Front Porch!