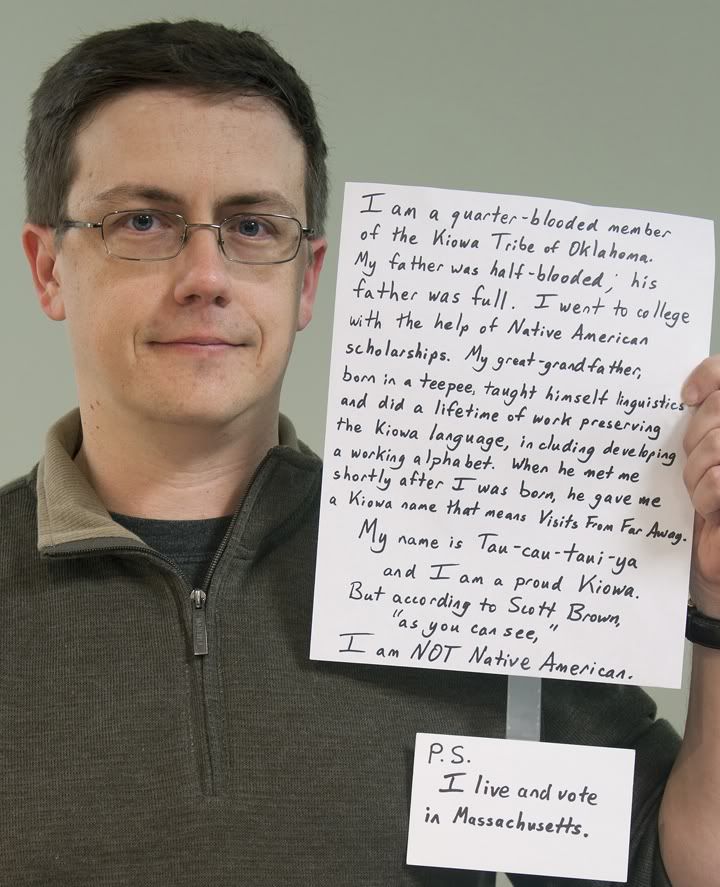 I encourage all you non-Native-American Native Americans out there to send your own message -- let's teach Sen. Brown a lesson about identity.
More after ye olde squiggle.
(If you'd like to read a prose version of my message, here's a diary of mine from earlier this week.)
Feel free to share the image on Facebook! (here's the link)
At the suggestion of several of you in the comments (thank you, by the way!), I've created a blog for people who'd like to send images and letters of their own. Any suggestions as to how it looks and works are welcome!