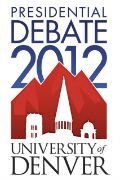 I love my state, Colorado and my home town, Denver. I was very proud of the Democratic convention we put on in Denver in 2008 - many here on Kos were there. And now, my home town Denver is hosting the first Presidential Debate for 2012 and pulling out all the stops once again. (Well except the traffic stops due to high security re-routing of one of the main interstates which is adjacent to DU, event venue.) The University of Denver, is my Alma Mater (MBA) and another institution I am very proud of.
The University along with Governor Hickenlooper and Mayor Hancock put together this Welcome to Colorado and Denver video message.
Welcome to Colorado! More about our state and my take on winning Colorado for President Obama on the flip side, flip it good.

I moved from Denver to the High Country (Eagle County) in 1977, so my viewpoint is from a high country perspective. I don't view my home in Edwards as rural, although many would consider it so. Because we are home to Vail and Beaver Creek ski resorts, it is very 'cosmopolitan' - similar to Aspen in that respect.
My viewpoint of the status of the election in Colorado is from a high country perspective. In the mountains, the campaign (OFA) has established two local field offices and there are more than seven more in nearby mountain communities - Glenwood Springs, Carbondale, Aspen, Steamboat Springs, Silverthorne, Fairplay, Salida, Gunnison. The President's campaign has established a serious field effort in our area and the ground game is going to be the key to Colorado and elsewhere in the battleground states.
Now mind you, these are the offices that appear when I input my zip code at OFA - there are many, many more throughout the state! These offices are abuzz with activity, day and night. Voter registration is on-going through the October 9th and canvassing. In our areas, it is extremely transient and it's like starting over every election to get people registered and make sure they know how and where to vote.
So how's it going in my area and Colorado? In my area, the job situation (economy) continues to be the primary issue. Like many smaller markets throughout the nation, we felt the effect of the recession about a year after the larger (metropolitan) markets in the U.S. And we are now just beginning to see a slight uptick in construction but we will not be experiencing the growth that is being reported from Denver for probably another 6 months. Needless to say, we are still smarting and locals continue to feel the pinch in their paychecks. I have some friends who have had to file for bankruptcy due to underwater property values while their businesses took a huge hit and their income was non-existent. This is primarily in the construction, real estate categories. The resort of Vail sales tax revenue was above forecast most of this year, so there are some sure signs of improvement. We are almost exclusively dependent on tourism in our area. Agriculture and mining are still with us, but not the large employers they were when I first moved here, 35 years ago. The economic downturn has forced many, many locals to move back home. In some cases that is back to their home states and in other cases many have returned to Mexico.
An economic council was established to assess new market opportunities for our area. The primary direction identified is the business of "medical tourism". The mission in part states "brand the Vail Valley as the preferred location for medical tourism & Continuing Medical Education groups and meetings, resulting in increased use of current infrastructure and short term economic growth via increasing tourism." In the future, Eagle County, Colorado could become a medical mecca similar to what the Mayo and Cleveland Clinics have done for Rochester, MN & Cleveland, OH. But with a high mountain backdrop that is unsurpassed! And our focus will be in orthopedics and area we are well known for - remember Kobe Bryant's visit to Vail was for surgery. I worked in the continuing medical education field for 11 years before owning my own business and have a good knowledge of this part of the market envisioned by the local movers. But I also saw that even doctors have a limit on how much they are willing to spend for resort CME. But I am confident we can reclaim our share of that market. We also built a new cancer center in the valley in 2001. I have to admit that the visionaries of this project were on track when they determined there was a need for such a service in the central Rockies. The center is the only facility of its kind between Denver and Salt Lake City. Given that much of the real estate in the area is owned by wealthy second-homeowners, the ability to raise donations for such facilities is at hand. If you are in the medical field, watch for job openings in our area. It's a great place to live, although pricey, and work. And we continue to bring in trained professionals from outside the area since we don't yet have enough trained locals to fill many of the jobs requiring technical skills. But we are working on it!
Here is a recent chart of unemployment in our area that demonstrates that progress is being made.
What all this means for the Presidential election? In Eagle County, Colorado we are seeing more and more optimistic signs that the valley will succeed and jobs will return. But, since we are still behind the curve of the recovery, we continue to have many who are in need of basic services like help with food and paying utilities. The local Salvation Army food bank has a regular line for assistance and it is not yet subsiding. But, many are better off than they were four, er, three years ago. And the fact that Mr. Romney is not very likeable and the President is still liked in our area and not necessarily blamed for the state of the country, the strong ground game will drive voters to the polls to vote for the President. Colorado over all is 'lean Obama' and we have seen the first polling in the state giving the President 50%. It's not going to be easy to win Colorado and we welcome volunteers to help from 'safe' Obama states but I believe we will see Colorado as a win for the President on November 6th.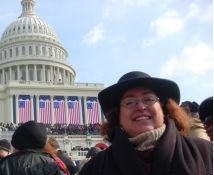 Anecdotal evidence is all I can hang my hat on, but I have been involved in elections in my area for decades so I have a clue. I am hosting a debate watch party next week at my new restaurant. Apathetic voters is the norm here in happy valley and the local party and OFA just announced the debate in the past 24 hours and I have RSVP's already! Unheard of in our area. Most of the time people don't bother to reply and if they do it's at the last moment. I am asking my staff to be ready to pour margaritas and serve up specials because we are going to have a turn-out for the debate! If you are in the area, feel free to join us. High Country Mex food served at a high country debate event. Are we having fun yet?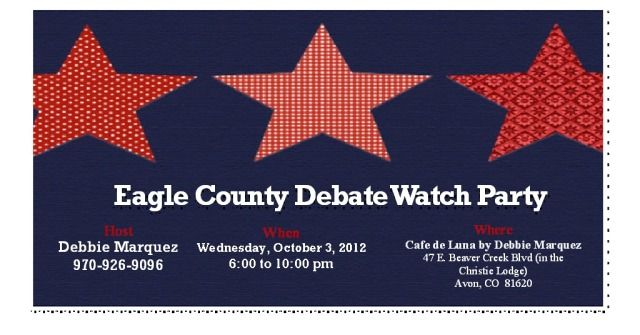 On a side note: There is also a local field office for our outstanding Democratic CO-03 candidate Sal Pace who is running a great campaign in a Republican leaning district that contains most of the western part of the state and Pueblo to the south and Grand Junction to the west. Redistricting split our county and left part of it in CO-02 (Rep. Jared Polis) and the rest went back to CO-03.) If you are in a position to help Pace defeat Tipton, please do so at the link.
Welcome to Denver, Colorado. Enjoy the debate!