When the Southern Poverty Law Center began designating the label of hate group to anti-LGBT organizations, there was predictable outcry from those placed on that list. To have a bright light shining on their bigotry threatened to unravel their lucrative campaigns against not only our rights and freedoms, but our very right to exist. The reactions to this designation were uniformly outrageous in their efforts to turn the SPLC's reasoning on its ear. They immediately seized on the lie that they were placed on the hate groups list because of their opposition to marriage equality. Nothing could be further from the truth.
But First, A Word From Our Sponsor:
Top Comments recognizes the previous day's Top Mojo and strives to promote each day's outstanding comments through nominations made by Kossacks like you. Please send comments (before 9:30pm ET) by email to topcomments@gmail.com or by our KosMail message board. Just click on the Spinning Top™ to make a submission. Look for the Spinning Top™ to pop up in diaries posts around Daily Kos.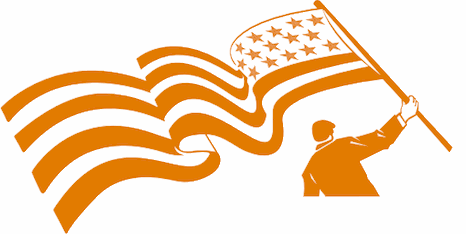 Make sure that you include the direct link to the comment (the URL), which is available by clicking on that comment's date/time. Please let us know your Daily Kos user name if you use email so we can credit you properly. If you send a writeup with the link, we can include that as well. The diarist poster reserves the right to edit all content.
Please come in. You're invited to make yourself at home! Join us beneath the doodle...
Here's the Catholic News Agency opining NOM's place on the list:

Quoting Maggie Gallagher "This is part of the unfolding process of attempting to redefine Christian teaching on sex and marriage as the moral, legal and cultural equivalent of racism". "I do believe this is the goal of the architects of the gay marriage movement," Gallagher stated. "And they're making it very clear".

The attempt to "shut down the scientific debate" on statements of fact controls what ordinary people can say and think and helps "morally shame" people who think marriage is a union of a man and a wife.
And take Brian Brown's
reaction
to the August attack by some lone nutjob at the Family Research Council's headquarters in Washington DC.
NOM has always condemned all violence and vilification connected to our ongoing national debate about the meaning and definition of marriage," Brown stated. "For too long national gay rights groups have intentionally marginalized and ostracized pro-marriage groups and individuals by labeling them as 'hateful' and 'bigoted' -- such harmful and dangerous labels deserve no place in our civil society and NOM renews its call today for gay rights groups and the Southern Poverty Law Center to withdraw such incendiary rhetoric from a debate that involves millions of good Americans.
In the Southern Poverty Law Center's own words:
Generally, the SPLC's listings of these groups is based on their propagation of known falsehoods — claims about LGBT people that have been thoroughly discredited by scientific authorities — and repeated, groundless name-calling. Viewing homosexuality as unbiblical does not qualify organizations for listing as hate groups.
This could not make it any more clear that the SPLC does not hold personal opinions based on religious beliefs as a reason to be singled out and labeled as hatred. What these groups are very desperately trying to avoid is the discussion on the real reasons they made the list. Clue, it's not about differences of opinion on marriage equality.
Let's look at a few examples of rhetoric that will land you on the SPLC Hate Groups list.
American Family Association

"Homosexuality gave us Adolph Hitler, and homosexuals in the military gave us the Brown Shirts, the Nazi war machine and six million dead Jews."
– Bryan Fischer, AFA director of issue analysis for government and public policy, 2010

"[Islam] is, in fact, a religion of war, violence, intolerance, and physical persecution of non-Muslims."
–Tim Wildmon, March 6, 2012

"The homosexual movement is a progressive outgrowth of the sexual revolution of the past 40 years and will lead to the normalization of even more deviant behavior."
– Don Wildmon, AFA website, 1999 (still posted as of 2011).
Family Research Council
"The videos are titled 'It Gets Better.' They are aimed at persuading kids that although they'll face struggles and perhaps bullying for 'coming out' as homosexual (or transgendered or some other perversion), life will get better. …It's disgusting. And it's part of a concerted effort to persuade kids that homosexuality is okay and actually to recruit them into that lifestyle."
— Tony Perkins, FRC fundraising letter, August 2011

"We believe the evidence shows … that relative to the size of their population, homosexual men are more likely to engage in child sexual abuse than are heterosexual men."
— Peter Sprigg, "Debating Homosexuality: Understanding Two Views." 2011.

"Since homosexual conduct is associated with higher rates of sexual promiscuity, sexually transmitted diseases, mental illness, substance abuse, and domestic violence, it too qualifies as a behavior that is harmful to the people who engage in it and to society at large."
— Tony Perkins, "Christian compassion requires the truth about the harms of homosexuality," Washington Post, 10/25/2010

"A little-reported fact is that homosexual and lesbian relationships are far more violent than are traditional married households."
-- Timothy Dailey, FRC publication, "Homosexual Parenting: Placing Children at Risk," 2002

National Organization for Marriage
Quotes from an excellent article on NOM's activities posted on the SPLC website:

Last Aug. 18, in a "Dear Marriage Supporter" open letter, NOM President Brian Brown wrote about a highly controversial group of scholars and others working to de-stigmatize those attracted to children who do not act on their impulses. "When you knock over a core pillar of society like marriage, and then try to redefine Biblical views of marriage as bigotry, there will be consequences," he said. "Will one of the consequences be a serious push to normalize pedophilia?"

Like other anti-gay organizations, NOM sometimes displays a sense of aggrieved victimhood, picturing itself and other religious opponents of same-sex marriage as under assault by powerful and devious forces. In an August update, NOM President Brown described a "jihad" by "those who wield scorn and hatred as a weapon to suppress the truth and those who speak it." He said that gay marriage advocates want "second class status" for their opponents, adding, "We are looking into the face of a movement which wants … to take away your rights."
These are just a few of the anti-LGBT organizations that the SPLC has carefully reviewed and found to have merited the special designation of hate group. As you can see, they were not singled out for their activism against marriage equality, but rather for the blatant lies, distortions and propagation of debunked research that attempt to paint LGBT people as sick and detrimental to a healthy society.
I do not begrudge anyone their right to believe whatever religious doctrine they choose. In fact, I would welcome an honest debate about marriage rights with any one of these groups. If they had one shred of evidence that my marriage to a man in any way harms society or the institution of marriage, for the greater good I would be willing to listen. If they could prove their case based on actual facts then they would win the argument and I would acquiesce. But the fact of the matter is they have been given ample opportunity to do just that and have failed miserably every single time. Therefore, all they have available to them is to distort the argument with vicious attacks and obfuscation. And that is where the Southern Poverty Law Center has come in. They have looked at the facts and concluded that the only reason these groups fight LGBT equality boils down to one thing, personal animus. That, gentle reader, is not reason enough to bar an entire group of people from enjoying the rights and freedoms promised to all Americans.
TOP COMMENTS
October 7, 2012
Thanks to tonight's Top Comments contributors! Let us hear from YOU
when you find that proficient comment.
From Thestral:
Submitting global citizen's comment, and especially RFK Lives response in The Troubadour's diary Stewart to O'Reilly: Why Are Tax Break Recipients Viewed as "Savvy" & Welfare Recipients "Moochers"?
From annieli:
In Lawrence Lewis diary Debate advice for President Obama, hangingchad clearly states what is on the line in this poignant comment.

From Puddytat:
It's the last line of this very Top Comment by NanaoKnows that made me add to my sig. Found in Silly Rabbit's Sunday Talk diary Today we are all Big Bird.
From cheerio2:
kitebro made an excellent comment giving perspective on the debates in GayIthican's diary Breaking: Obama Steady in GALLUP Tracking Poll!!
And from your diarist Steveningen:
In Denise Oliver Velez's wonderful diary, SueDe gives us this relevent and charming comment. It made me grin from ear to ear.
This comment by debbie100 gives a direct hit to Mitten's strategy of making hay out of the tragedy in Libya. Found in Dartagnan's diary, The President Was Warned Security Was Lacking, And Did Nothing.
TOP MOJO
October 6, 2012
(excluding Tip Jars and first comments)
Got mik!
UPDATE (brillig): Sorry about that, the mojo search was unhappy, all better now!

1) Thanks to everyone who has been by LeftHandedMan — 198
2) Jack Welch is just a fraud. by Rich in PA — 158
3) says you by Cedwyn — 153
4) That is an awesome video by BoiseBlue — 147
5) Good diary. Good, sober analysis. by Wildthumb — 128
6) Obama & Lt. Uhura: "May He Live Long & Prosper" by dmhlt 66 — 118
7) I love George Takei by theKgirls — 112
8) i just cannot understand by hn — 108
9) Perfect, necessary, call to arms by FiredUpInCA — 107
10) Why don't you do the same? by Loquatrix — 101
11) I was also surprised to learn everyone thought by bluedust — 98
12) I totally agree with your analysis... by mindara — 96
13) Jack Still Can't Come Up With Anything, Can He? by snapples — 92
14) It seems that by KibbutzAmiad — 91
15) Wow by Americans for a Republican Irrelevancy — 89
16) I think the Romney appearance could serve as by eXtina — 88
17) not only did he prevent a depression by Laurence Lewis — 86
18) and dwelling on this forever helps how?? get over by doroma — 82
19) Hell yeah... by techiechick — 80
20) Sadly, I am inclined to agree by gulfgal98 — 74
21) Damn good one. by blueoasis — 70
22) That is SOOOO Takei by ToKnowWhy — 70
23) I don't think anything by Steveningen — 69
24) George Will has never felt guilty ever; he is hell by a2nite — 68
25) I started working at an urban mental health center by xxdr zombiexx — 66
26) if you don't follow Takei on facebook, by gr8trtl — 66
27) I never liked Welch, now I think he is a... by Shockwave — 65
28) You are the audience. by Troubadour — 65
29) Great read by thisoldman — 65
30) He's pissed because the plutocrats and their... by markthshark — 65
TOP PHOTOS
October 6, 2012
Enjoy jotter's wonderful PictureQuilt™ below. Just click on the picture and it will magically take you to the comment that features that photo. Have fun, Kossacks!