Realclear is a liar!!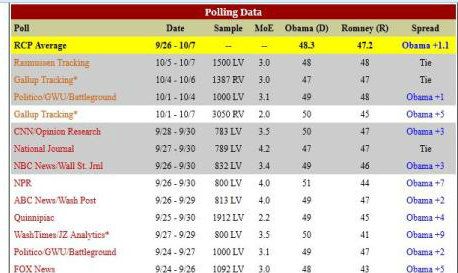 Gallup is clearly at fault for their little polling games but Realclear has taken lies and deception to another level.
They dropped the legitimate current poll of Obama +5 in exchange for the Obama tied poll that never was.
They lied again in with this notation:

*Gallup released two tracking poll results on October 8. The more recent results (reflecting post-debate interviews) are included in the RCP National Average.
Well, that's a lie too because the most recent result in from 10/7 not 10/6.
They are liars and we need to let them know it!!!
Their contact info: http://www.realclearpolitics.com/...