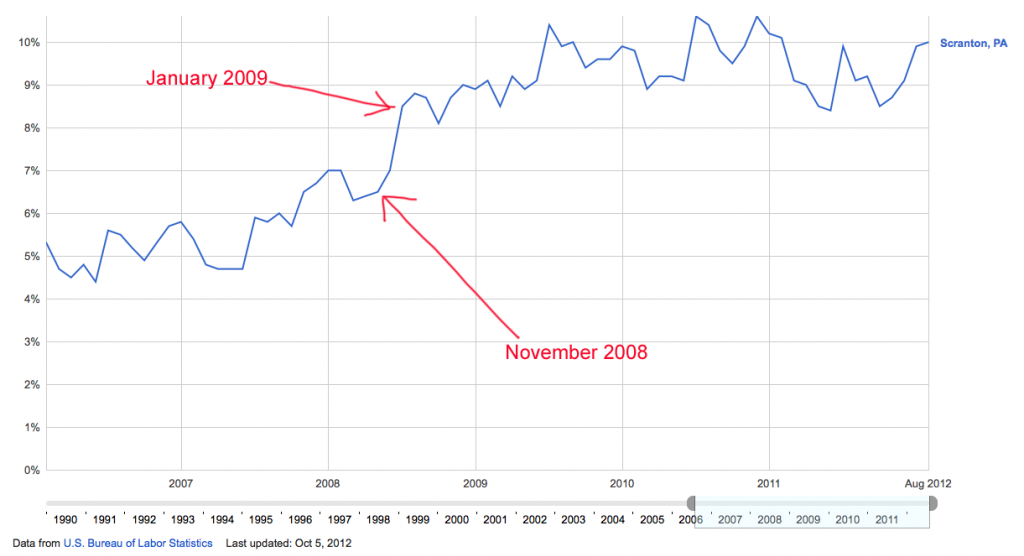 In the debate last night Paul Ryan said the unemployment rate in Scranton, PA was 10%, compared with 8.5% when Obama & Biden took office in January 2009, but what he failed to mention was that it had increased 2% in the previous two months and was 6.5% in November 2008 when Obama and Biden were elected and it was 5.2% when Bush took office in 2001.
Look at the trends in that graph. If the Republicans want to focus on Scranton, they could hardly have picked a better example of what their policies did to the economy and how since 2009 the sharp upward trend in unemployment has been halted.
Here's how things look when compared with the USA as a whole, where the trend is now downwards: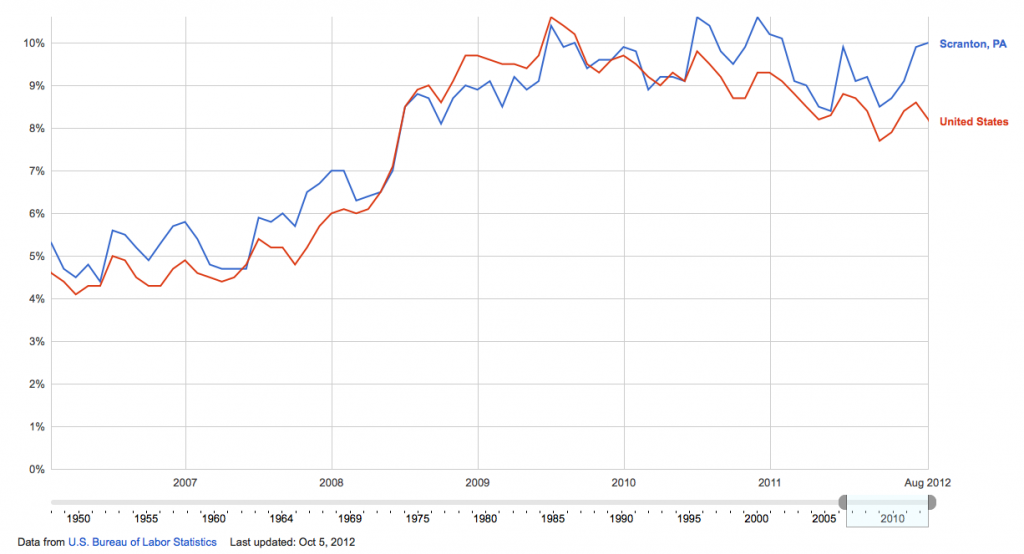 This is what a recovery looks like so it is.