Welcome to the October 12 Post Game Show for Mojo Friday!
Today's Mojo Friday diary is MoJoe Friday - NFTT's Special Request From Afghanistan - Edition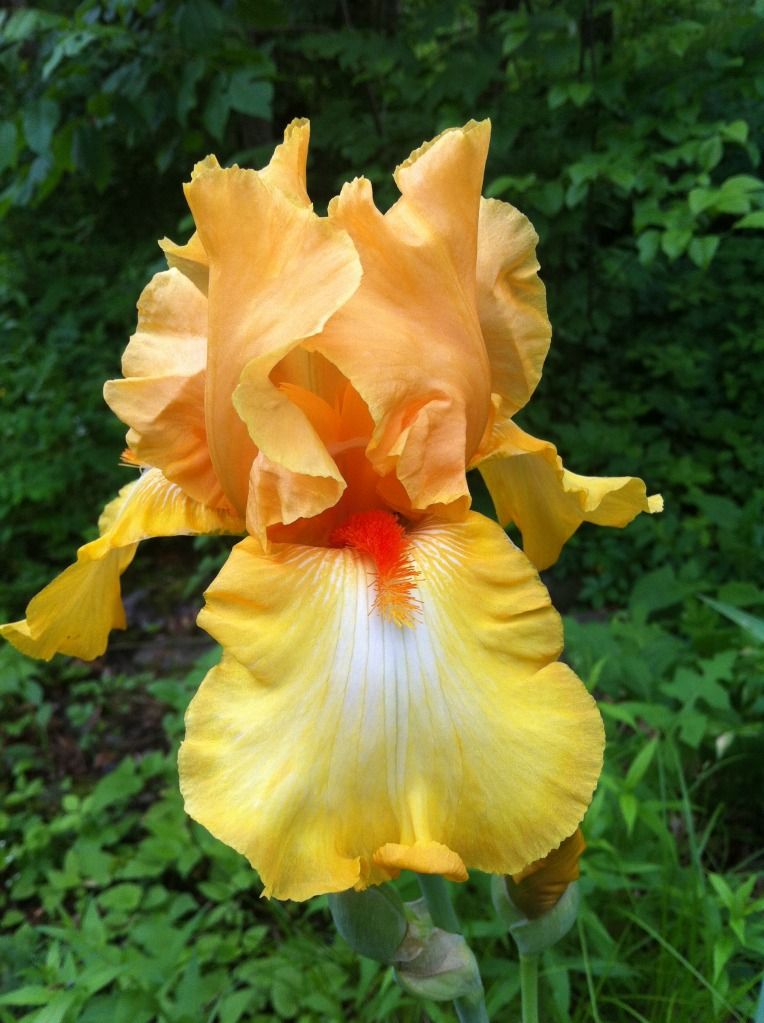 What a debate and debate performance from our Vice President! Joe Biden did a great job exposing Paul Ryan and his lies and extremism. The moderator did a great job with follow up questions and drilling down on their responses, so that they usual campaign "bullshit" was exposed for what it is. Now I hope that the President can be this successful in his next debate!
The Mojo Friday Postgame is a statistical analysis of the Mojo Friday diary that is posted every Friday morning at 10:30 a.m. ET. For further info please check out Jez's 'Official' "Mojo Friday Snecktionary"
Congratulations to:
Participation-est:
bsegel, InsultComicDog, bjedward
Chattiest:
TexDem
Generous-est:
InsultComicDog
Snecksiest (1):
mjbleo,Captain C
Missed by one:
Thanks to our most excellent host, TexDem!
Stats will be updated Sunday afternoon. Final stats will be published a week later.

First round stats, as of 4:10PM Eastern, on a day where comment recommends come and go, new comments aren't, and whether you've rec'd the diary may be a mystery, are:
62 participants
278 comments
4.5 average comments per participant
7430 total mojo exchanged
44.7% average participation rate
Individual performances:
Participation-est: bsegel,InsultComicDog,bjedward
Chattiest: TexDem
Generous-est: InsultComicDog
Snecksiest (1): mjbleo,Captain C
Snecker-tracker:
100 : Captain C
200 : mjbleo
| | | | | | | |
| --- | --- | --- | --- | --- | --- | --- |
| username | comments | mojogiven | comments + mojogiven | partic% | mojorecd | recd diary? |
| bsegel | 4 | 274 | 278 | 100.00% | 72 | Yes |
| InsultComicDog | 0 | 278 | 278 | 100.00% | 0 | Yes |
| bjedward | 3 | 275 | 278 | 100.00% | 27 | Yes |
| TexDem | 48 | 229 | 277 | 99.64% | 1510 | Author |
| chimene | 11 | 265 | 276 | 99.28% | 193 | Yes |
| Allogenes | 13 | 262 | 275 | 98.92% | 158 | Yes |
| oysterface | 19 | 256 | 275 | 98.92% | 414 | Yes |
| MKinTN | 2 | 268 | 270 | 97.12% | 61 | Yes |
| Yasuragi | 0 | 270 | 270 | 97.12% | 0 | Yes |
| 4Freedom | 12 | 251 | 263 | 94.60% | 196 | Yes |
| TheShovelJockey | 2 | 258 | 260 | 93.53% | 53 | Yes |
| mjbleo | 8 | 252 | 260 | 93.53% | 170 | Yes |
| KellyB | 2 | 258 | 260 | 93.53% | 32 | Yes |
| phonegery | 21 | 236 | 257 | 92.45% | 516 | Yes |
| AllanTBG | 1 | 255 | 256 | 92.09% | 24 | Yes |
| Debbie in ME | 2 | 254 | 256 | 92.09% | 80 | Yes |
| NoMoJoe | 1 | 247 | 248 | 89.21% | 23 | Yes |
| BlueEyed In NC | 6 | 239 | 245 | 88.13% | 143 | Yes |
| politik | 2 | 226 | 228 | 82.01% | 62 | Yes |
| bluedust | 10 | 210 | 220 | 79.14% | 211 | Yes |
| Ex Con | 1 | 218 | 219 | 78.78% | 21 | No |
| ca union goon | 3 | 185 | 188 | 67.63% | 72 | Yes |
| VClib | 7 | 180 | 187 | 67.27% | 256 | Yes |
| barefoot coyote | 1 | 177 | 178 | 64.03% | 37 | Yes |
| Captain C | 31 | 142 | 173 | 62.23% | 940 | Yes |
| mungley | 4 | 162 | 166 | 59.71% | 131 | Yes |
| TNforkerry | 9 | 139 | 148 | 53.24% | 263 | Yes |
| divedeeper | 9 | 125 | 134 | 48.20% | 272 | Yes |
| avsp | 4 | 116 | 120 | 43.17% | 133 | Yes |
| K S LaVida | 1 | 100 | 101 | 36.33% | 22 | No |
| entrelac | 3 | 96 | 99 | 35.61% | 106 | Yes |
| smileycreek | 1 | 98 | 99 | 35.61% | 38 | Yes |
| Texnance | 6 | 82 | 88 | 31.65% | 201 | Yes |
| mindara | 3 | 83 | 86 | 30.94% | 99 | Yes |
| surfbird007 | 10 | 58 | 68 | 24.46% | 286 | Yes |
| temptxan | 0 | 67 | 67 | 24.10% | 0 | Yes |
| Powered Grace | 1 | 64 | 65 | 23.38% | 34 | Yes |
| dmhlt 66 | 1 | 39 | 40 | 14.39% | 34 | Yes |
| ER Doc | 1 | 36 | 37 | 13.31% | 38 | Yes |
| CityLightsLover | 1 | 31 | 32 | 11.51% | 41 | Yes |
| rscopes | 1 | 30 | 31 | 11.15% | 37 | Yes |
| Reetz | 1 | 21 | 22 | 7.91% | 40 | Yes |
| BlueJessamine | 1 | 19 | 20 | 7.19% | 41 | Yes |
| aravir | 0 | 18 | 18 | 6.47% | 0 | Yes |
| anotherdemocrat | 1 | 15 | 16 | 5.76% | 38 | Yes |
| crystalboy | 1 | 13 | 14 | 5.04% | 26 | Yes |
| NormAl1792 | 0 | 12 | 12 | 4.32% | 0 | No |
| Common Sense Mainer | 0 | 10 | 10 | 3.60% | 0 | Yes |
| Melanie in IA | 3 | 6 | 9 | 3.24% | 88 | Yes |
| a gilas girl | 1 | 5 | 6 | 2.16% | 22 | Yes |
| global citizen | 1 | 5 | 6 | 2.16% | 37 | No |
| MT Spaces | 1 | 2 | 3 | 1.08% | 26 | Yes |
| Doggie269 | 0 | 3 | 3 | 1.08% | 0 | Yes |
| VeloVixen | 1 | 1 | 2 | 0.72% | 39 | Yes |
| kitchen table activist | 0 | 2 | 2 | 0.72% | 0 | Yes |
| Vetwife | 1 | 1 | 2 | 0.72% | 38 | No |
| wader | 0 | 2 | 2 | 0.72% | 0 | Yes |
| vgranucci | 1 | 0 | 1 | 0.36% | 29 | Yes |
| texasmom | 0 | 1 | 1 | 0.36% | 0 | Yes |
| Floja Roja | 0 | 1 | 1 | 0.36% | 0 | Yes |
| myboo | 0 | 1 | 1 | 0.36% | 0 | Yes |
| FloridaSNMOM | 0 | 1 | 1 | 0.36% | 0 | Yes |